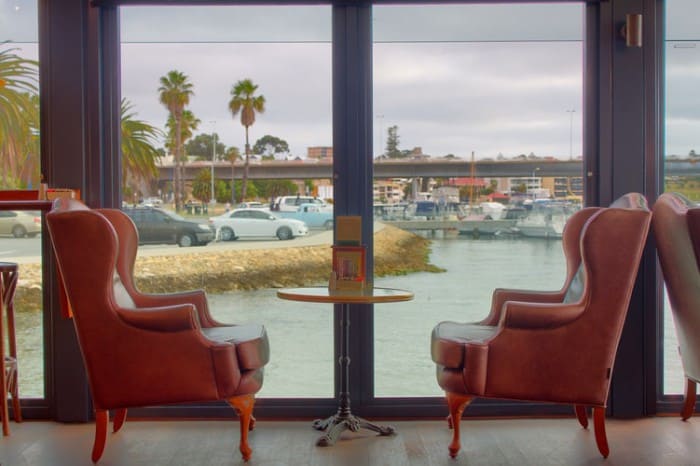 The vintage era has always been the talk of the house given their spacious rooms, chick designs, classy wooden décor, large rooms and well-organized living rooms. They not only create a warm and charming aesthetic look to your space but also bring back the old happy memories.
Whether it's the canopy bed or antique furniture, the classy interior design trends can be so yesterday and so contemporary again.
If you dream of giving your abode a chic, vintage look, and want to experience the sense of prominence, have a look at some of the ideas for the inspiration:
Incorporate Antiques:
Since ancients are blended with many different styles, so what makes this style look unique and different?
Antiques!
This can be an old decorative item or a rustic looking wall hang or anything else. Regardless of which era you want to incorporate into your home, these pieces can help in cementing the vintage feel in your décor.
Antiques are also considered as the backbone of the ancient home. So, make sure to include decent and subtle pieces. Also, make sure that the antiques you choose will stand today's wear and tear. While picking the piece, keep these things in mind:
The weight of the piece: If the selected piece is heavy, it means it is made from all natural and real materials not from the modern, mass variants.
The joints: Look of the decorative item you have selected has stiff joints. If they wobble, look for the reason. You can replace a loose nail, but cannot fix a bad metal.
Discolor or rust: Although you can hand on to the little-faded material, too much corrosive will make the place look shoddy and is not worth for restoration.
Ancient Furniture:
Furniture is one thing in which most of the decorative style resides. Think about a classy center table in your living room or perhaps a statement coffee table with rustic design.
Stick to the soft hues for the furniture and try to incorporate wood-things.  You can also use a large queen or king size bed with a thick comforter or can incorporate a canopy, long curtains or drapes with ease.
Place a beautiful looking statement chair at the corner to grab attention. If filling the corner eats your budget, look for the small accent chairs under 100 dollars. From slipper seats to silhouettes, these chairs can be the key players of the room.
The Royal, Classy Hues:
Although subtle and designs were in a rage at that time, people also opted for the dark one. You can use bright greens or red to epitomize lushness and richness in your room.
Colors like violet, golden and silver will also work and will ideally suit the vintage feel. Use gold on windows, hallways, flower vase and bring in silver by painting mirrors and pots with the color. Green spray paint is yet another classier option for more kingly appeal.
Wood Beams:
Give your place more relic feel by incorporating wooden beams. The best and classic vintage designs are the one that is inspired by tradition yet giving you a modernized appeal.
And to pull this off, bring in wood!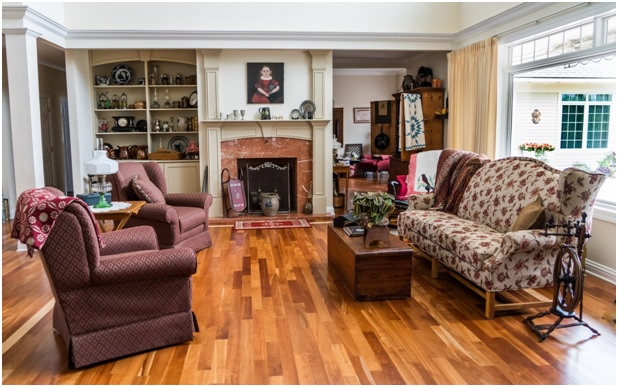 Barn a wood headboard, stick to wooden cabinets, bring in wooden ceilings and much more. Wooden candle holders, cabinets, side tables, wooden lamps, flower vases are some of the most common ways to bring an aristocratic and sophisticated feel to the room. Also, timber hardwood floor will also work with a solid textured rug to fulfill your desires of keeping the home classy.
Refurnish Kitchen And Bathroom:
Kitchen vintages mostly have the color of black and white in them. These classy colors create a backdrop for incorporating all cooking utensils. Pick colorful, vintage style dishes that will not only add the vintage feel to the kitchen but are also functional. Simply display everything at an open shelve to make the kitchen look classy. For farmhouse kitchen and chic dinners, bring-in old posters of veggies or tins and paste on the kitchen walls.
However, for the bathroom, beautiful yet functional accessories would work. Once you are done with charm, integrate DIV projects for keeping things like soap, towel and toilet papers. Use mason jars and glass jars to display soap and cotton balls. Use old crates and trays to hold towels, toiletries and other hygiene supplies.
Light Up:
Ancient house mostly has lamps or warm lights to bring warm ambience. Add some sophistication by combining a hanging chandelier in the living room or use small light lamps at the corner of the room.
Grab attention by using subtle bulbs that reflect low beam lights. For instance, you can use black glass chandelier for more romantic and dramatic feel and can bring small hanging lanterns to the kitchen for rustic appeal.
Mirrors:
Mirrors are considered as the talking point of the classic era. They are beautiful and comfortable to incorporate at any place. You can use long mirrors or can add sunburst mirrors to bring some vintage feel.
From gracious to opulent, the above mentioned were some design ideas to bring in revive old time. Spice up your house with them and let your home be the spotlight!