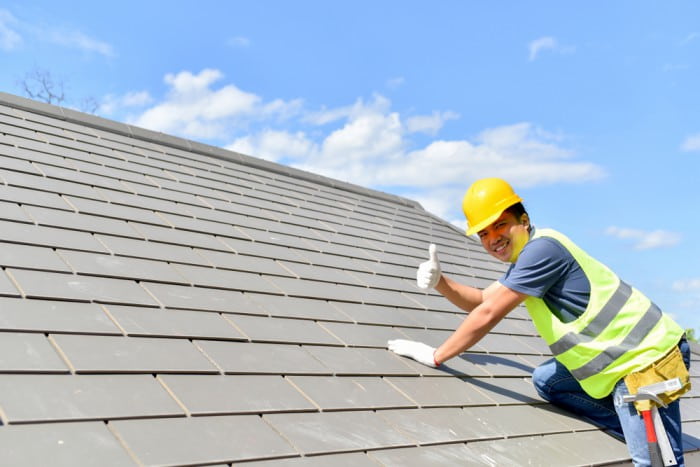 The biggest problem people face while wanting to fix their roof is choosing the right person to do the job. After a damaging storm, they need to get back to normal as soon as possible and perform the required roofing repairs. That, in no sense, means that they should just choose the first contractor who approaches them. Finding a roof contractor who is trustworthy and honest may sound tedious – but that's where your role comes into play. You must take care of quite a few things before you hire a roofing company for your house. Here is a list which you must keep in mind before settling your roof replacement deal.
Make sure that the person who comes to check your roof is doing it dutifully:-
Now this might sound pretty obvious, but you'd be shocked to know how most roofers cater to their own advantage when it comes to conducting the initial inspection for an estimate. For instance, you wouldn't let a mechanic put his hands on your washing machine if he simply switched it on, fidgeted with it for a while and told you that you need a new one! No! He has to open it up analyze the issue completely. Apply the exact same formula here. Make sure the representative armed with his equipment and that he inspect your interior walls and ceilings. If he is taking this lightly, then you need to step in.
Update yourself regarding what work you want to be done:-
Before you take the call of choosing your contractor, it is quite practical to have an idea of what the problem is and what you want done exactly. While you talking to a contractor, he will mostly ask you a lot regarding your agenda. And if you know neither head nor tail of what you want done, you can be tricked into believing that your roof has a host of problems when, actually, none of them really exist. You must how badly your roof is damaged in order for you to tell your contractor what exactly needs fixing. Be it the holes, shingles, flashing or the drainage, you need to have a clear idea of what you want to be repaired.
Knowing exactly what must be repaired will make your cost reasonable. When you discuss the project with your company whom you've contracted, you can tell him all that you want to be fixed. He will give you an estimated quotation and everything which you forget will charge you extra.
Know what all options you can employ:-
It must be pretty clear to you by now that there a plethora of options available for your roof. So you must make sure that you do not settle for the first contractor or the first option that he presents you with. You must explore several other options before putting your foot down on the final one. Exploring more than one contractor will help you know about the range of prices going around in the market. You will also be able to compare different contractors and then zero in on the eventual one.
Don't miss the terms of the insurance policy:-
Not bothering to ask about the company's insurance policy is a very big mistake which most house-owners make.
A few roofing companies do include insurance in their package, there are many that don't. This is why one must always ask to make sure.
Be sure insurance should cover both client and worker so that in case an accident happens while the repair or installation is going on, you won't be held liable. The roofer's insurance can help cover you with anything unexpected. Get the proof of your insurance and check that the duration of the insurance is according to your requirements. Warranty is also an important aspect to look into. You must be aware of what all the warranty covers. The contractor has to provide at least 2 years workmanship warranty. You must also get a copy of the proposed warranty.
Make sure the roofing company is licensed, bonded and insured.
If something unwanted occurs during the construction project, you want to make sure that it does not cause a lot of problems for you. You must ensure that the company you have selected is licensed to perform construction projects and possesses the proper insurance to protect you against any construction errors.
So these are 5 things each of you must consider before hiring a roofing company for your house. Glancing an eye on these points will not only make your roofing strong enough, but it will also protect you against future problems relating to insurance and warranty. So get going and follow these simple instructions to get yourself a sturdy and reliable roof.