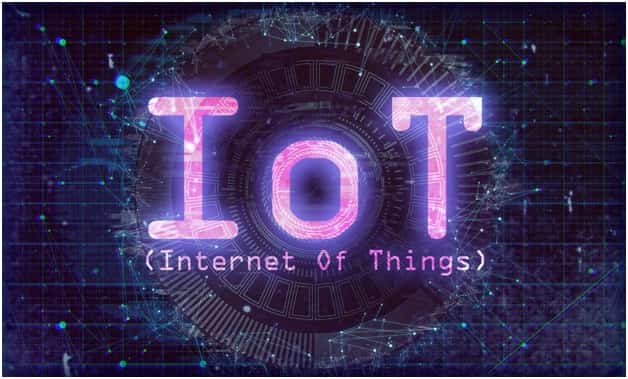 Today, mobility is reaching at every corner across the globe. Smartphones and their apps have brought revolution to enterprises. And one technology that is transforming the entire industry is Internet of Things (IoT).
IoT implies the 'n' number of physical devices all over the world that are connected with Internet and collecting billions of data.  Internet of Things is not limited to a specific device. Rather, there is a wide variety of gadgets from smart devices to home machines that can be connected with this technology.
Not only technologies transform our lives across multiple sectors, but also the cost of owning such tech devices reduces drastically. It results in an increasing urge to get as many devices connected to Internet as possible. Even in the healthcare sector, IoT technology plays a vital role.
IoT is changing the way we interact with devices. This connection is enhanced by connecting people and devices in the healthcare department too. Today, it has become easy to find mhealth app development company that uses IoT technology and transforms existing apps by connecting it to the cloud services, sensors, enterprise data, and other devices.
The Role of Mobile Apps in IoT
It is clearly visible that IoT has gained traction due to its easy-going and time-saving approach. IoT has entered the market at the right time when connecting devices with Internet as well as using smartphones to monitor these devices have become faster than ever.
IoT technology offers a lot of benefits:
Connecting devices to the smartphone allows you to have a complete control over features provided by different gadgets and machines.
When you use devices via Internet, it gives you control the system even when you are away.
IoT apps combine several components such as connected devices, networking, sensors, cloud, and analytics. With the help of these components, you can create new apps, each with a unique purpose.
Due to easy and wide accessibility, smartphones have become one of the most important devices. Mobile app development companies are working towards meeting the increasing demands of users by providing efficient and productive apps for their devices. 
Moreover, in order to make our lives more convenient, mobile app development companies are working towards adapting more technological way like AI apps, smart apps, IoT connected apps. Mobile app developers have started delivering innovative apps with the help of IoT system to enhance user experience.
A lot of big mobile platforms such as iOS, Android, Mac OS X, Windows have started updating their process to enable mobile or web app development companies and developers to easily deploy IoT-enabled apps.
In order to update as per the today's trends and enhance desktop as well as mobile app experience, development agencies can integrate enterprise data, cloud services, devices, and sensors with their existing development approach. It will allow them to reach to a wider audience with multiple devices and gadgets.
There are some proven ways to help app development companies adopt IoT technology and improve their app development approach. 
Connectable Mobile Applications
Before leveraging IoT technology, it is important to establish a well-optimized automation system to enhance the process of collecting and exchanging data among connected devices. In order to achieve this, app developers must ensure that the system is capable of managing the data and involved network logically.
As IoT is mainly focused on effectively and securely transmitting data to the end users, there is a need of a efficient system which can generate tons of data, organize, and store it for the further processing.
In order to improve IoT-enabled app development, companies need to have a solid app tethering approach. It will enable them to effectively distribute app user experience across multiple devices and gadgets.
Extend User Experience
With IoT apps, 80% of our tasks can be done efficiently. Whether it is obtaining first-hand weather forecast to gather accurate meteorological data or inform car owners to get their vehicle repaired, all can be done with the help of sensors.
When it comes to developing an IoT-enabled app, it is crucial to know how and where to begin along with adopting the required expertise. One way to achieve the targeted results is to focus on providing appealing user experience by including all the possible devices and gadgets in the IoT ecosystem. Developers can easily leverage IoT to empower connected apps by integrating Wi-fi and Bluetooth support, developing remotely managed apps, and incorporating an effective auto device discovery system.
Mobile app development companies should initially choose a device or gadget, adopt an efficient infrastructure system and software, and finally devise an efficient mode to obtain data that can be further organized and processed effectively. Developing IoT-enabled apps are a lot easier than building one from scratch because more than half of work is already being taken care of by the IoT, all you need to do is to adopt this technology and enhance user experience.