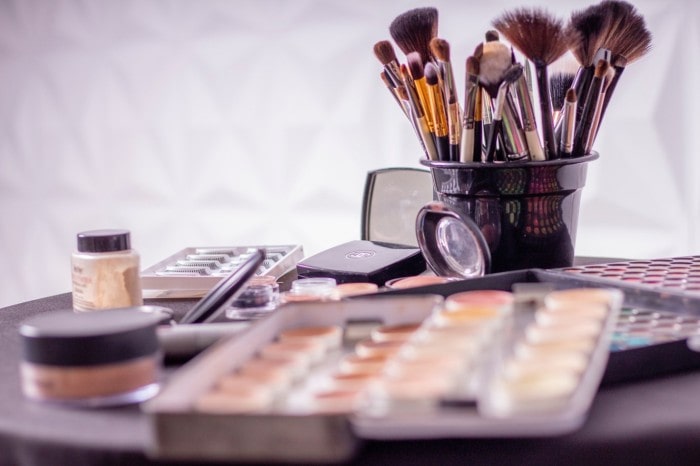 The personal care industry makes up to 22% of India's market for consumer goods. Also, experts believe that India is full of opportunities for many beauty and personal care products.
There is a huge growth potential in the industry, after all, looking good is an essential part of our lives. Constant changes keep arriving in the make-up and hairdos related styling, mostly for women. However, fashion trends emerge even for men.
The world is moving more and more towards fashion and glamour, thanks to the film industry. There has been an increasing demand for products and services in the beauty industry. Starting a business venture in the beauty industry can be a lucrative one.
Further, we shall study the scope of business opportunities for the following beauty services.
1. At home beauty services
There are apps like Urbanclap and Vyomo which provide on-demand beauty and salon services. You can just book an appointment with a beautician at the comfort of your home, as early as 7 pm. These at-home beauty services are in huge demand, thanks to the busy city life.
If you're planning to start such a venture, hire well trained and experienced beauty professionals, build or tie-up with an app or website and get started.
2. Green Beauty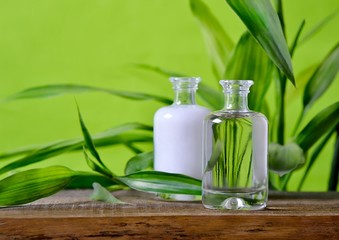 Beauty products have been climbing high in growth charts in terms of sales and revenues. However, people have started realising that they're full of synthetic chemicals, harmful for skin in the long run. Owing to which, the concept of 'green beauty' has emerged. It means making and using innovative beauty and skincare products using natural / herbal ingredients without any synthetic chemicals. It is in huge demand now and is here to stay.
Ingredients like chocolate, aloe vera, coconut oil, argan oil, lemon juice, olive oil, etc. and many others are finding a way into the cosmetic bottles and tubes. The trend is growing rapidly and will surely bring a positive impact in the beauty industry and the quality of products which consumers use.
3. Spa & Salon services
In today's stressful lives, it has become important for people to look and feel good. Millions of Indians are visiting beauty salons pretty frequently and the business is booming. Every big company has a presence in the spa & salon business. Also, several companies that run beauty salons are setting up training institutes, like Loreal and Lakme. If the big boys are doing it, definitely the business is growing at impressive rates.
4. Microblading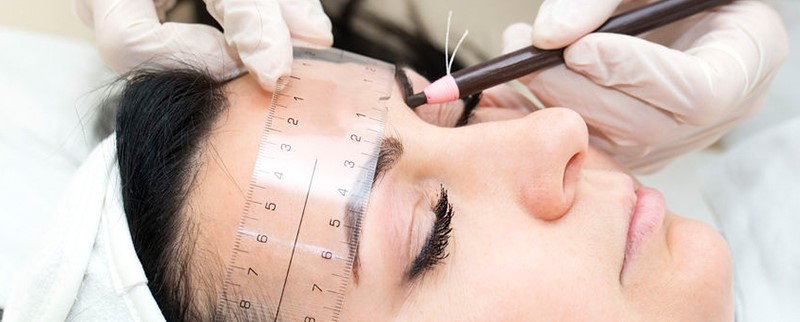 Microblading is a new technique to fully reconstruct eye-brows. You can even define, cover gaps, or fill-in over plucked eyebrows with the help of Microblading. Who doesn't want to flaunt perfect eyebrows? Few companies have definitely figured that out and this has become a booming business. Many eye-brow products are available in the market, ranging from pencils, gels, eyebrow stencils to powders.
Microblading is a new entrant into the segment and a much-needed treatment for accomplishing those dreamy eyebrows. The trend is gaining momentum as consumers are moving on from eyebrow products to treatments.
5. Ingestible Beauty
The concept of ingestible beauty involves eating the best along with using good quality beauty products. Beauty comes from within. When you eat healthy, you get a natural glow on your skin. Ingestible beauty is the latest fad among the youngsters. Consumers are becoming more conscious of what they eat and drink to look and feel beautiful from within.
6. Advanced Face Masks
Face masks are popular like celebs right now. What could be a better time to jump into the market than now? Advanced face masks are being used by customers all over the globe. The number of options to choose from this category is huge. One can choose based on their skin type and concern. The market for them seems bright and lucrative.
7. Skin Whitening
HUL launched a fairness cream called Fair and Lovely in 1975 which currently holds a 50-70% share of the skin whitening market in India, valued at over $200m. Fair and Lovely also recently entered the INR 2000 crore club, which emphasises on the fairness obsession across regions and cultures in India.
Currently, there are abundant skin whitening products available in India and not only for women but men too.
In India, Every-one is obsessed with skin whitening. Even the fair wants to be a shade or two fairer. Owing to which, the market is full of whitening beauty products, be it soap, cream or face powders. Spas and salons are offering whitening treatments. There is a huge potential here. Think about it!
Conclusion
According to experts, the market size of India's beauty, cosmetics and grooming market will touch 20 billion dollars by 2025. The rising awareness of personal care products and improved purchasing power of women promises thrilling times for the beauty industry in India. These trends are anticipated to offer extensive business opportunities. Investing in the beauty industry is a great idea and seems to promise good yield.