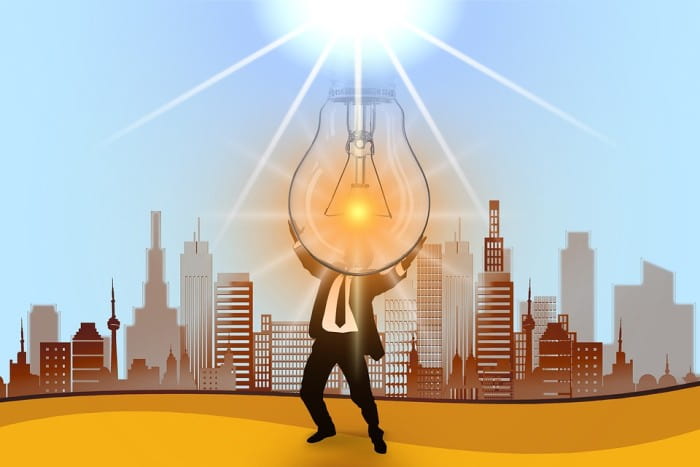 People have been using solar power to fulfill their needs since the ancient times. They have been using it to heat their homes, cook their food, and also to warm up their water. History reports it was the Greek that first harnessed solar power.
Stepping into the latest era with a revitalized outlook has been made possible due to the high rise of technology. With the non-renewable sources giving up on human beings, the solar energy is making its way into the mainstream. With various technological advancements, solar power has turned into an industry that is thriving immensely. With the low levels of harmful emissions, solar energy is considered one of the authentic power sources. There is a high potential for the solar energy to bring about a green future for planet Earth.
Following are a few futuristic advancements in solar energy that have revitalized the industry:
Solar Windows
These windows convert sun's power to produce electricity. Installation of these windows in a building would mean liberty from the power grid. Installation of solar windows in a building would mean that they do not have to rely on conventional power sources.
The solar window manufacturers often claim to provide 50 times more energy than the conventional solarpanels.Scoop Solar makes use of OPV (Organic Photovoltaic) technology in their manufactured products.
Commerical buildings and skyscrapers can all be integrated with such windows to ensure an optimized future. The solar window holds the capability to produce zero emissions and aid in stepping towards a sustainable future. To facilitate this technology, all you need is an efficient solar devices like Scoop.solar.
Solar Mobility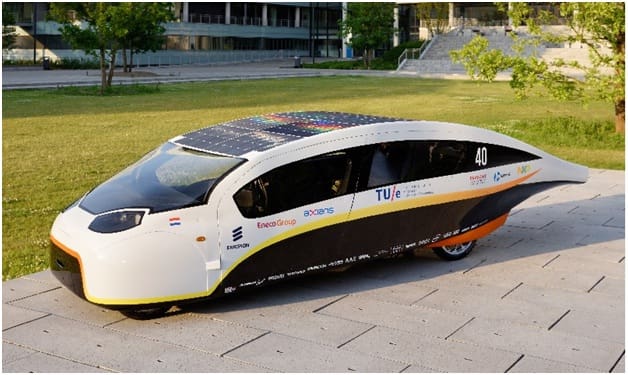 Solar transport was first introduced in the year 2013. Australian researchers came up with solar-powered buses that would emit zero radiations. There was a shift forward to integrate this technology into aircraft. Solar Impulse 2 was the first solar-powered airplane that made its trip around the globe.
Transportation is one of the paramount causes to consume the fossil fuels and other non-renewable sources. If this shift becomes successful, numerous countries will harness the solar energy to power their transport equipment. The transport can vary from boats, aircraft or the vehicles; each nation intends to develop a clean transportation system that does not involve much hassle except fixation of the devices.
Bio-solar cell system
The technology in solar power systems has been advancing rapidly. Bio-solar cell system is happening right now in the world. To supply non-stop energy from the solar power, the researchers connected nine bio-solar cells in a panel. The cells are then placed in a three by three pattern. Appearing as a stacked panel, they provided electricity 24 hours. Powerwill generate from "photosynthesis and respiratory activities of the bacteria in 12-hour day-night cycles over 60 total hours."
This usage was unique in its way. The energy usage was indeed sustainable and is evidence of an incredible future of solar energy.
Solar power directly from space
Obtaining solar power directly from space is something we couldnever imagine. Nonetheless, this has been made possible by the Japanese Space Agency (JAXA)'s Space Solar Power Systems (SSPS). They intend to get solar energy from panels that would be orbiting around the sun!
The idea of this came from experimentation on wireless power transfer. The Mitsubishi Heavy Industries Limited conducted a test in which 10kW of energy was transferred via microwave unit. The LED lights turned on 500 meters away,and they formulated a hypothesis that power can also be transferred without wires.
Soon, planets won't be the only ones going round there above!
Solar Desalination
Desalination is the process of extracting salts from the saline water. It has been in practice for thousands of years and holds a significant value even today. Around 300 million people across the globe get their freshwater supplies from desalination plants.
Water shortage is one of the perils of recent times. The inaccessibility to water supplies has led to freshwater deprivation for many nations. With the drastic modifications in solar energy harness, there has been a development in the case of water filtration too. Scientists now provide designs through which freshwater can be found in drought-affected areas. Installation of these systems would then collaborate with the sunlight –harvesting nanophotonic cells with distillation technology.
Solar cells on plastic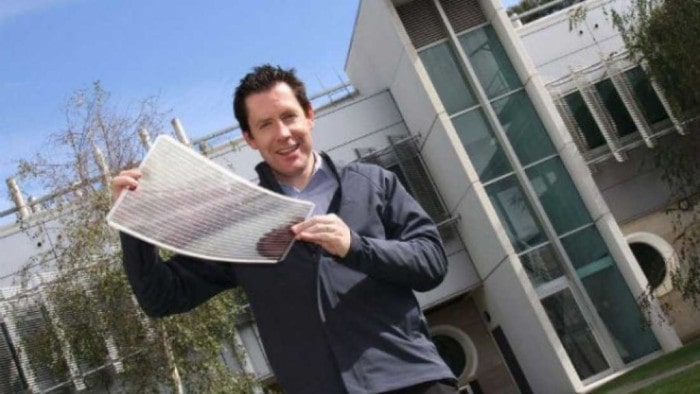 You heard it right!
A few scientists from Monash University and the University of Melbourne have been operating on printing the solar cells onto plastic sheets. Soon you shall be charging your smartphone by the protective covering over them. Their sleeves could also charge laptops. Unbelievable! Right?
Dr. Fiona Scholes statedthat:
"iPad covers, laptop bags, skins of iPhone—not just for casing electronics but to collect some energy as well and power those electronics,"
With this technology, plastic surfaces will act as solar panels. It will resemble the battery connections that you make to your gadgets. Once this technology is commercialized, dependence on electric power will decrease in large proportions.
Solar power is the source that enables different aspects of progression. The reliability of this energy is widely accepted. The future holds tremendous scope for this technology.
Author Bio

Alycia Gordan is a freelance writer who loves to read and write articles on healthcaretechnology, fitness and lifestyle. She is a tech junkie and divides her time between travel and writing. You can find her on Twitter: @meetalycia