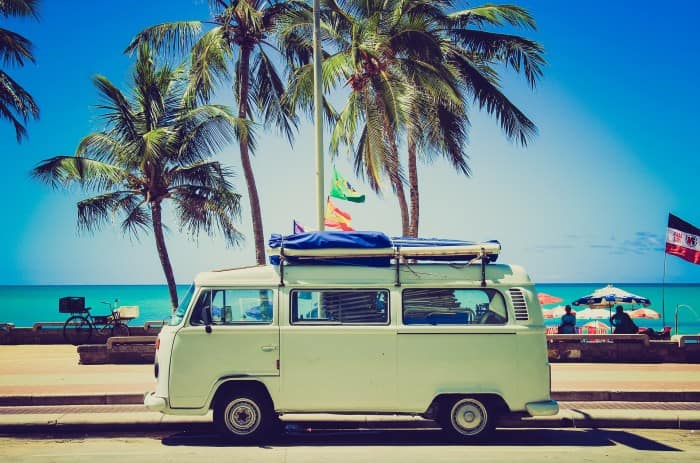 Summer break is time every student anticipates and longs for all college year long. It's this exciting time of fun and craziness when you don't need to study anymore and you can do whatever you want. Probably this is why every college student tries to hang out as much as possible and does things he will remember for the rest of his life.
No matter how cool it sounds, sometimes when summer break starts, students are so excited that somehow they get confused and can't decide how to plan their time exactly. This can be a problem. You want to do all the fun stuff, but because of confusion, you lose time deciding what to start from.
That's why in this article you will find 5 truly awesome ideas on what to do during this year's summer break.
How to spend summer break:
Travel
Explore new locations, find new friends, and get memories for life. Traveling is eternal knowledge, experience, and inspiration. College is the perfect time for traveling. Use your summer break for new destinations.
You can choose your travel destination depending on your interests. If you are a student who prefers to actually study, you are fond of history, culture, traditions, and you love to explore new things, then you should take a trip around Europe with a tour guide. Visit places of interest, museums and historical exhibitions. You will love what you see and learn there.
If you are a fun-loving "party animal" kind of students, then the perfect location for you would be Ibiza in Spain. This is the place where everyone parties day and night.
Volunteer
When you think of it, at first volunteering sounds like something boring to do in summer. But it's not true. Let's discuss this. There are two types of volunteering a student can do during summer break.
The first one is doing volunteer work that can later on go to your resume. These are mostly community service projects. Examples can be volunteering at a charity auction, assisting patients at the local hospital, participating in blood donation, tutoring kids after school, helping out homeless animals, etc.
The second one is volunteering abroad, which is an extremely valuable and exciting opportunity for any student. There are various projects you can apply for as a volunteer and visit any country. You will be working there and getting a small compensation in order to pay for an accommodation and food. It's also a fantastic opportunity to meet new friends from abroad. You may choose the type of work to volunteer for, starting from doing art projects to helping out in the retirement homes.
Start a YouTube blog
Blogging is a new trend these days. Most people earn money blogging. For students, it's a perfect activity. Students are creative, know all the modern trends, jokes, pranks. If you like the idea of becoming a popular blogger, summer break is the ideal opportunity to implement your desires.
To start your YouTube blogging career, register on YouTube and create your channel. It might be difficult to get fresh ideas, so you can turn to writing service for new content for your blog. You will also need to take your smartphone and go hang out with friends to make tons of entertaining videos for your YouTube channel. Try and you'll love it so much, you will make a career out of it in future!
Become a summer camp counselor
You remember the fun time in your childhood when you went to summer camp, don't you? You found so many new friends, played games, competed for the first place in team song contests. There is even a chance you fell in love with your camp counselor back then.
Now you have a chance to try yourself in a new position, as a camp counselor, not as a camper. It is no less fun. You will get a chance to relive your childhood memories. But this time you will be respected, noticed, and admired by your campers. Becoming a camp counselor will make you active, funny, and full of positive emotions. It's just amazing!
Start a music band
This is a teenage dream. We all have favorite bands we used to listen to in high school and in college. And we dreamed to be more like them, to perform live and have a lot of fans.
Sometimes, all we need is to follow your dream. This summer break is the perfect time to start a band. Talk to your friends, get musical instruments, find a place to rehearse and be cool as a rock star. If this is something you truly want, then this summer will be remarkable. Who knows, maybe you will become a true breakthrough in the modern music industry one day.
Just a few tips to get you started: pick a cool name for your band, something epic people will remember; find a nice place to rehearse, like a basement or a studio, where you will feel creative vibes; bond with your band members often; and have tons of fun!
Conclusion
Summer break is meant to be a lot of fun. There are many things students can do during summer break, like doing nothing or even studying more…However, there are 5 really cool ideas presented above which will make your summer bright and unforgettable. Try doing as many as you can from this list, and when the summer is over you will feel how much you've grown. Plus, of course, you will have so many things to brag about to your college mates. Enjoy!
Author Bio: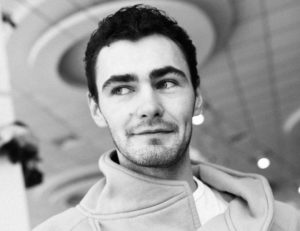 Chris Richardson is a journalist, editor, and a blogger. He loves to write, learn new things, and meet new outgoing people. Chris is also fond of traveling, sports, and playing the guitar.