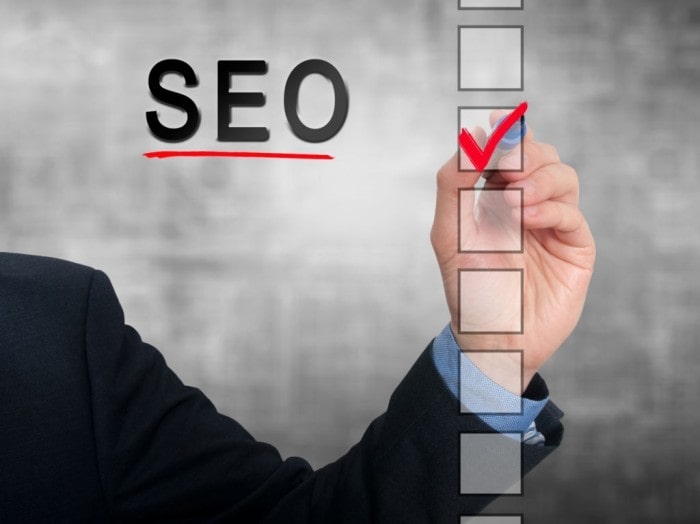 The main purpose of every business is to grow in their respective segment. Growth and success are two important factors for business but with this another major goal is to enhance sales. This is true even for online business looking for desirable customers via online channels. When wealth and sales are major goals of companies, it is important to promote online. The promotion of online sites looks quite easy but it is not that easy as it sounds. When you are ready to sell on your online store, it is very important to check each and every step. In such cases, one of the major steps is ecommerce SEO.
What is ecommerce SEO?
For an online website, SEO is important and the same applies to ecommerce platform. When it is about bringing right prospective clients on online portals, you need to go with SEO of your e-commerce portal. SEO is quite a wide field. SEO services include Keyword research, content writing, on page optimisation, off page optimisation and much more. This is a process which can be used for helping customers to find your website online.
Search Engine Optimisation can be defined as a process of increasing the quality and quantity of website traffic by making a website more visible to web search engine users. In simple words, ecommerce SEO is the process of optimising your online ecommerce portal for search engines so that it receives top ranking and thus better traffic.
What is Ecommerce Product SEO?
Ecommerce Product SEOis apart of ecommerce SEO. This is search engine optimization of product page included on your portals. In short, product SEO is the process of ensuring better ranks results for your products on major search engines so that users can easily reach to products your website is selling. When product page will rank on the top of search engines, it is easy to drive more traffic to your product page.
Essential of a product page of ecommerce portal
Just like your homepage is important for your website, your product page is equally important. Product page is a page which sells products on an ecommerce platform. When it is about optimisation of website, optimisation of product page is equally important. These are some of the techniques to be applied on product page of ecommerce portal:
Add a big title that focuses on the name of the product.
Add a unique product description.
Add a Meta description that is appealing.
Keep an easy-to-remember URL for your product pages.
Add a good quality, excellently-optimized images with appropriate ALT text.
SEO Services that can Boost eCommerce Product Page Rankings:
When there already exist so many ecommerce portals that sell similar products online, it is important to stay in top rankings on major search engines to reach to your users easily. When right SEO strategies are applied on ecommerce product page, it is possible to boost its ranking on search engines. Here are few techniques which can help ensure better ecommerce product page ranking:
Step 1: Make sure your website is secure:
This is the most important thing to note. The users using your website for buying products are giving you their personal information like address, phone number and credit card number. To protect these, it is recommended to use HTTPS on your website. It will not only help you to protect the information of users but also help your website to rank on the top as per the terms of Google. Make sure your e-commerce product pages use HTTPS protocol.
Step 2: Speed of your website:
To help your page rank at the top, page speed is of utmost importance. If your page speed is high, your rank will be higher. Google is well known for giving its users the best thing and definitely Google won't show the pages that are not having good speed. Therefore, it is recommended to improve and increase the speed of your website. Also users are interested only on those sites which load quickly after all who can waste their precious time waiting for site to load. Thus website speed optimization is a major factor in SEO. The longer time your web page takes to load, the more chances are there that your client may shift to your competitor's page. You can optimize all images to increase the speed of your product pages.
Step 3:  Clickable descriptions for every page:
The descriptions that are written under the headline when you search for a particular result must be clickable. These are known as Meta descriptions. Make sure that the meta descriptions you write should be very appealing to the customer. Though these Meta descriptions do not affect the SEO directly but indeed they increase the overall click rate by affecting them indirectly. While you are planning for Search Engine Optimization of your product page, you can look for this very carefully.
Step 4: Use buyer intent keywords:
As the word itself suggests, buyer intent keywords are those keywords in which the users are looking for something to buy. Buyer intent keywords should be included in the product description, inside the headings, in the title tags, and in the Meta descriptions also. Using right keywords is a major technique of working onOn page SEOof a product page.
Step 6: Add backlinks to your product pages:
Another strategy of SEO which can be applied to enhance the page ranking of product page can be Off-Page SEO. As mentioned by Google, number of backlinks can have a significant impact on the rank of your website on major search engines. For better SEO benefits, add more links to your product pages. Here, it is important to remember that quality is always better than quantity and thus focus to obtain only quality backlinks to your product page.
These are some of the major SEO checklist for Ecommerce SEO. By following these common SEO techniques, it is easy to boost eCommerce Product Page Rankings in major search engines.
Author Bio-
Hi, my name is Shruchi. I have the experience of working over seven years as a blogger at F5 Buddy, a Web Development Company with a global reach. I am passionate about sharing ideas and thoughts related to Online Business. If you need to hire digital marketing experts or SEO Expert for your online business, you can connect with me confidently.