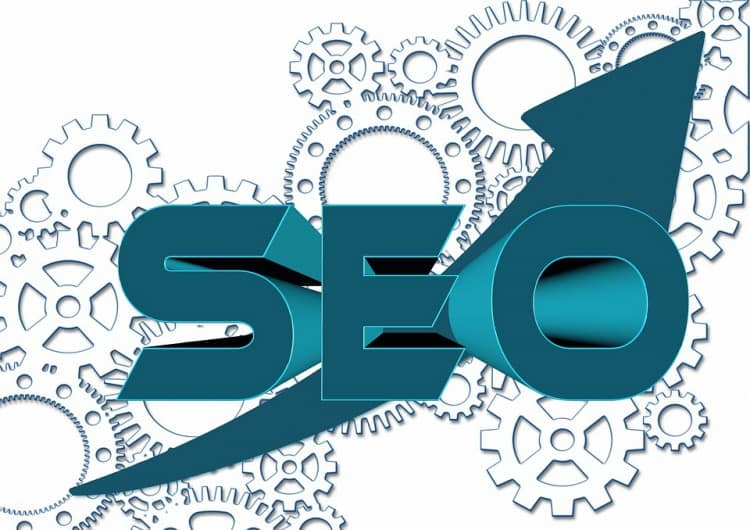 All content writers know that "Content is King". But only the brightest and most successful know that a king is useless without a witty Minister. "SEO "plays the role of that smart and witty minister.
Without SEO alignment, even the most promising and well-curated content seem to get lost in the enormous heaps of content on the web. If you are a content writer who enjoys creating unique content, you know the feeling of creating impactful content. Imagine, how terrible would it be, if your amazing content is never discovered. Imagine if all the effort you invested in your content goes to the drain just because your audience could not find it.
The whole idea behind creating compelling content is to reach out to a set of audience, isn't it? The entire idea goes sloppy when your audience doesn't find you at the right time and the right place. It has become essential to be ranked high on search engines to gain a loyal audience today. This helps when your audience looks for a solution, types a question and sees your content answering their query. This eventually leads to your audience thinking of you as an authority in your domain and helps in converting sales for your business.
Now that you understand the importance of SEO in your content, we can move ahead in the process. Understand that writing SEO specific content is of utmost importance in content marketing today. The effort you put reaps results by multiple folds. There are instances where very average blogs rank incredibly high on search engines. If you are someone who is already writing good content, half your job is already done. All you have to do now is writing Content that is specific to SEO.
Here are 6 SEO tips that all smart content writers keep in mind:
1. Plan your content before you start writing it.
I do not mean for you to sit down and start writing your piece of content on a piece of paper. Understand that writing content that is specific to SEO goals needs to be strategic and categorical. It cannot be just any random content that comes to your mind. Brainstorm on your ideas, with yourself and with your team. This will make sure that you do not miss out on anything that's important to that particular topic. This brainstorming would help you in structuring a content where you can include links and relevant keywords. This is a keyword research mistake most content writers make.
By the end of your session, you would be able to structure a content that lucidly communicates your message and has relevant keywords and links.
2. Ensure that your content is easy to read and includes long tail keywords.
Content that is structured well is a bonus for the content writer. This is in terms with the fact that readability impacts the reader as well as the search engine. The content is to have an introduction, a body and a conclusion. You will have to give attention to including relevant headlines and subheadings to make it easier for the reader. This provides the reader with the impression that you have provided all the data, there is to, to this particular topic. This also makes the search engine think of your blog to be an authority and helps to push it up in rankings. Including long tail keywords go a long way in optimising both these goals. Include queries here that you believe your ideal customer is asking on the web about.
3. Create content that your audience cares about.
You are creating content for your audience primarily. If your content is of no help to your audience, its basically useless to them and to you. There's no right way of saying it, but most content writers create content for the heck of it and not because it caters to any specific need. It is essential that writers understand that we create content for human readers. Yes, the search engine ranking matter, but not more than the audience themselves.
Tell your audience something informative yet unique. It could be about how your business functions or a few tips that no one else shares with them. If they do not find something unique in your content, they are more likely to move to some other material that does.
4. Make your content long enough to count.
Sure, a short content is any day better than no content at all. But how much message can you ideally convey in such fewer words? Search engines are known to prefer long-form blogs. Mostly because they go by the assumption that they include more information than short form ones. This may or may not be logical, but this makes most sense actually. Unless someone is creating content that is just blabbering for 100 words and ranking high. Search engine and readers eventually figure that out, and the bounce rates increase significantly. This is certainly not something you would like as a content writer.
5. Keep a close check on your analytics.
SEO is not something that you can put efforts into once and reap its results forever. Even though it's possible to tweak your SEO, you will have to stay updated and make regular changes. It's a continuously changing and evolving process. You will have to stay updated for the latest keywords for your specific topics and adjust them accordingly. Time on site, bounce rate, page/session are as crucial as your keyword density. To be true these are all interconnected factors. When your bounce rate is high, you know that your content is probably not interesting to your audience in the first place. This could also be the result of your page not being rightly optimized for your keywords.
SEO and content, both go hand in hand for successful content creation. This might take time but is extremely crucial and lucrative in today's fierce digital world.