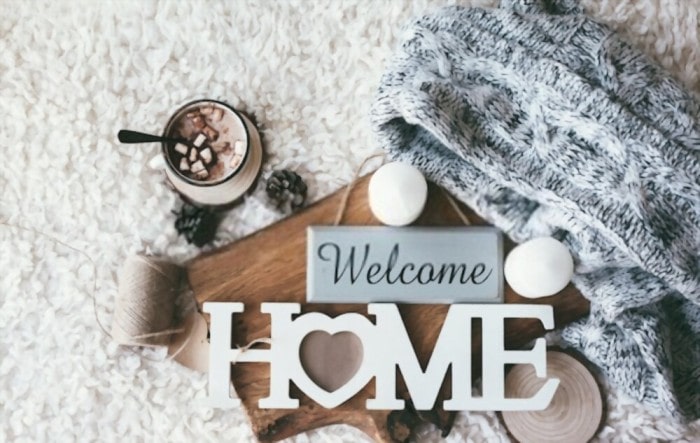 Everyone wants their home to feel like a place where they can relax and truly be themselves, as a refuge where they can enjoy their time, relationships, and hobbies. Home might be where you enjoy entertaining friends, spend time together with your family, or cultivate your interests. Whatever you do at home, it should always be a welcoming and warm space. Read on for some simple ways to achieve this easily.
Put your favorite items on display
A great way to make a home feel more personal and welcoming is by showcasing the items that mean the most to you. They don't need to be large or expensive but should have an important personal connection. This might include memorabilia from a unique vacation, a souvenir from a special occasion, or something to commemorate a great achievement. As well as reminding you of important memories in your life, they also make wonderful conversation pieces and show others a little more about you.
Add warmth and softness
Warm, cozy sensations are instantly comforting and soothing and can be an ideal way of adding a more welcoming feel to any part of your home. You might want to invest in the luxurious feel of a fireplace such as those from stonewoods.co.uk if you are tempted by the soft glow of a real fire in your home. To finish off the look and create a similar ambiance, you can add tactile and soft fabrics in the form of cushions, throws, and blankets. These can make a room feel alluring and inviting and are perfect for relaxing upon.
Avoid glaring lights
Lighting can have a powerful impact on the mood and feel of a space, especially in the home. While bright lights are helpful in functional spaces such as kitchens and studies, in areas where you want to create a more relaxing atmosphere, you might be better off with a gentler approach. Floor or table lamps can help to light specific areas without making a room feel overly bright, and for a truly soft and intimate atmosphere, try candles, either real or artificial, for a warm, gentle glow. String LED lights can also add a whimsical touch and are great for adding warmth in the bedroom.
Add a natural touch with plants
Lastly, plants can be a great way of adding an extra touch of life to any room. All types of plants can be used here, including artificial, real, and dried forms. Potted plants can bring in some vivid green color, uplifting neutral or dull tones without needing to put in a huge amount of effort. If you're not the best at looking after living plants, try a fresh bouquet of flowers for a beautiful touch. Dried flowers are also a great way of adding a more subtle hint of color, as their colors are often a little more muted, as well as some interesting texture. They also have the added advantage of lasting for a lot longer.