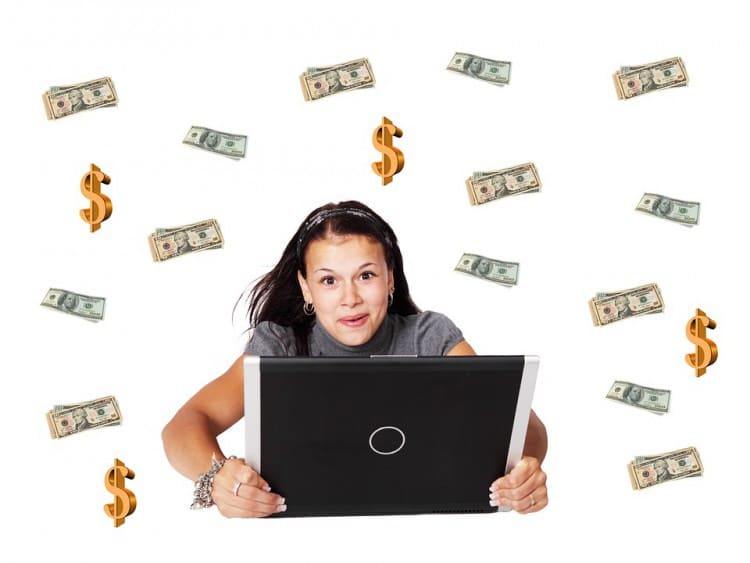 Many of us want to be able to earn additional income, but not everyone has the time to take on additional work. Good thing there is the internet which makes it possible for employed professionals, students, and stay-at-home parents to multi-task and earn additional income even as they work, study, or do their duties at home. In this article, you will learn five online options which will allow you to work during your free time and add money to your cash flow.
Take Online Surveys
This is probably one of the easiest ways to earn a few bucks while you are on your lunch break or during your commute. There are several companies that compensate people to take online surveys so that they can gather valuable information about their customers. While the pay per survey will not be much, imagine if you use most of your free time to do this very easy task.
Write Blogs
If you enjoy writing and are able to compose engaging articles, this one may be the best part time job for you. Writing blogs can help you generate income through affiliate links and ads. You can easily make money online by writing about the things you love or the ones you are good at. You can choose to create your own blog site or go to freelancing platforms like Upwork and accept projects for blog writing.
Sell Your Stuff Online
Because of eBay's success, so many other online stores have spawned, allowing sellers to auction off their brand new and used items. You have many options here. You can use these online stores to sell your pre-loved items or start a buy and sell business. If you are the artistic type, you can also go to online shops like Etsy and sell your creations there.
Write and Sell an e-Book
Here's another great way for people with the writing prowess to earn online. Whether you're into fiction or non-fiction writing, you can share your literary works to a lot of online publishing platforms, like Amazon Kindle Direct Publishing, NOOK Press, iBooks Author, and Google Play . Most of these platforms allow you to self-publish for free and you can even earn up to 70 percent royalties on the sale of your e-books.
Teach a Course Online
If you happen to be an expert at something, you will find that creating an online course can be a very fulfilling way to share your skills and knowledge as you make a living online teaching. And with learning management systems now readily available online, you need not hire a web developer to build an online course. With a reliable LMS, you can easily create your own online course even if you don't have any technical training and use their support team for any technical issues you may encounter.
There are a lot of options now for people who want to earn extra income, thanks to online technologies. With just a few searches and clicks, you can start using your free time to add money to your cash flow.
Michelle Gonzalez has been writing for SMEs across the United States, Canada, Australia and the UK for the last five years. She is a highly-experienced blogger and SEO copywriter, writing business blogs for various industries such as marketing, law, health and wellness, beauty, and education, particularly on e-learning platforms such as www.teachable.com.