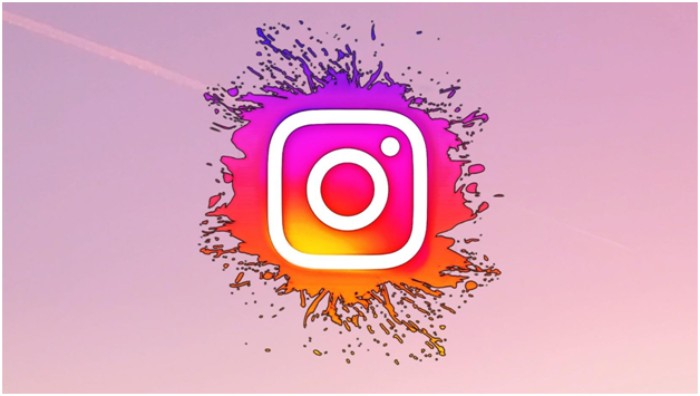 As of 2020, Instagram acquired the record that the network contains above one billion active users. You could grab massive possible leads or potential customers if you have utilized the platform to its full advantage. Above 30 million businesses and brands use the platform to gain more traffic to their business sites and convert audiences into customers.
If you are not on Instagram, you are making your competitors win in your industry. It's the perfect time for you to show your brand presence on the platform. Instagram regularly updates its features so that every business and marketer.
Here you can get how you can interpret your social media strategies into the platform and the easy ways to use Instagram to get more traffic to your site. Let's move in.
Set Up An Instagram Business Account
You can open two different Instagram accounts – a business account and a personal account. Though both acquire the cons and pros, primarily everyone suggests going with a business account, and these are the matters:
Instagram Ads: This advertising feature can only be accessed by the business tool. You could set up your ad, run and monitor your ad campaigns effectively.
Instagram Analytics: It's a powerful and exclusive marketing tool available only on the business profile.
Promoted Posts: You could encourage your content within a platform like Facebook.
Contact Options: You can include the options like phone number, email address, or direction to communicate between yourself and your audience.
Instagram Story Links: Profiles with over 10K followers could include links to their Instagram stories, and this feature available only for the verified users.
Bring Your Instagram Account With Attractive Measures
Here are some measures to strengthen your profile:
Profile Picture: Your brand or business logo is the best fit because it's easy for people to recognize. If you wish to go with your typical picture, bring it brand & straightforward, and ensure that it is connected to your brand.
Account Name: It should be the exact name you provided in every social media profile, or the best pick is to bring your business or brand name.
User Name: It must be your business or brand name. And also, don't forget that your username doesn't contain any spaces, so bring it understandably.
Website: This is the only way to add your link to the platform. Some use it to bring their audience to their sites or blogs, and some use it to land on a campaign page, eCommerce page, etc.
Bio: Here, you could bring your creativity and describe your brand or business well.
Utilize Analytics Feature
Instagram analytics is a powerful tool for every business profile. It's the only way to analyze your posts, gain engagements with your fans, and understand the right time for uploading content.
If you just opened a business profile, the platform takes some time to generate data about your profile. And also, the platform only showcases the analytics for your posts after launching a business profile. You can get the analytics data quickly from the platform.
Studying analytics is a lot harder than picking the right time to upload your content. Understanding and executing them is the primary key to grow a successful social media content strategy. Here is the metric that your Instagram analytics contains:
Age range and gender: It helps in reaching the content to your target audience. Replicate your customer's lifestyle in your feed. Also, don't upload every post about your brand or products because the audience gets tired of getting the same content from you.
High locations: It is a perfect insight to find out the correct posting time to gain more engagements. Also, it provides you with what to upload. If you have more fans from non-English-speaking regions, you might bring more context to the picture.
Try to upload at various times and get what works perfectly for every day. Analyze the perfect times and fix the right time to upload your content on the platform.
Schedule Your Contents
After gaining the right time to upload your content on Instagram, you schedule your content as it saves a lot of your headaches and time.
You should spend some time gathering more ideas about content, take images, and schedule content every week so that you could utilize the rest of the week in focusing on other factors for your brand or business.
Apply Instagram's 3 C's
     Content
Though Instagram is a visually designed app, making an attractive feed is like a science. There are two types for creating your ideal profile content:
Attract with your feed: Upload visually appealing and engaging photos in your feed section. Your grid's first three rows are the very first impression when someone gets your feed section on Instagram. And also, it's the primary key to grab the most viewers within a second.
Attractive captions: Your caption is your brand's representation. Your caption could contain emojis, use hashtags & mentions, and a perfect CTA, similar to the bio part.
     Community
Social media is social. You could start a conversation with your target customers, and it's a significant improvement. Begin engaging with your community through commenting or liking their images that you may like.
Give a reply to every message, ask some questions in your caption area & ask your fans to answer you in DMs or the comment section. Utilize UGC, and it's the perfect key to engage and interact with your community. People trust UGC more than paid ads.
     Consistency
Every follower needs consistency. Also, it means you need to maintain constant posting. If you need to upload a dark image among your colorful and bright existing pictures, it confuses your fans and ruins your feed cohesiveness.
You should bring your objective to upload at least one post every day, making your brand at the top. Get the schedule to post your content after analyzing it and fix it. If you upload once every week, it's ok; ensure that it is the same time and day.
Utilize All Features Of Instagram
The Instagram algorithm takes the profiles which use every feature on the platform, so it's best to use every available quality on Instagram.
     Instagram Live
Bringing Instagram Live into your IG strategy is the perfect key to gain more reach. Many businesses use this feature to promote their services and products. And also, it's the golden opportunity to showcase your brand personality.
     Instagram Stories
It is a necessary part of the successful marketing strategy on Instagram. Story contents are the perfect way to grab engagements, engage with customers, and showcase products. Use your brand or business logo in your stories to strengthen your branding in your fans' minds.
Are you suffering from how to start Instagram stories and how to gain massive engagement with immense Instagram story views in a day? Then, check here, we have collected various points to overcome this:
Promote your sales by giving fans an offer code.
You could upload various images of your product from different angles, or video content on how to use your product to attain results, or anything about your products attractively.
If you conduct any events, provide your fans some giveaways and discounts for participating in your events. Bring a separate hashtag for your event so that you can get your event to a larger audience.
Repost the images to your story section and tag the Instagram user who has uploaded your product in their profile.
Ask questions to your audience on story features, and it's a great way to get your audience in your DM area. Also, run polls, include stickers, GIFs to your content, and use every source on Instagram stories to reveal what works best for you.
Bring a short clickable URL in your story, direct your audience to the clickable link in the bio section, or utilize the swipe-up mode(it is available only for those who have more than 10K followers and a verified profile).
     Highlights
It's the small circles above your feed part. Highlights are the perfect way to spark your profile. You could choose your best story contents and categorize them as you want. Additionally, you could make cover pictures and give names to your every highlight. It's another way to make your Instagram profile more consistent.
Bring a Branded Hashtag
It is a type of phrase or a word followed by the "#" symbol and a search mode on every social media to find the relevant content. Through searching with a hashtag on Instagram, you can get every content that contains the particular hashtag, even from your non-followers.
It's also another fantastic opportunity to get your target people, attract new fans, and gain more engagements. Any phrase or word may be a hashtag but don't pick any old ones. For instance, #cat is the famous hashtag on the platform, and if you use it, you could get some engagements, but you find it hard to reach your content in the long run. Rather than using famous hashtags, create your branded hashtag so that every audience recognizes it easily.
The branded hashtags are more unique to your brand or business. It could be your brand slogan, your campaigns or product name, or your company name. For example, a famous online tourist booking brand, "Bookingcom," created their brand hashtag #bookingyeah. As the hashtag contains the brand name, it is easy for their audience to recognize the brand.
Differently, community hashtags bring you more reach than branded hashtags. They attract the same oriented users with a specific topic. For instance, #cat has over 300 million posts on the platform, whereas #catsinclothes has nearly 300k, which is also a huge count but less than the generic hashtag. Using it can develop your post searchability.
Like posting content strategy, work with various hashtags in your content, and check how hashtags work well for you and your brand or business.
Author Bio

Mary Kyle is a content developer and marketing manager who works at Snaphappen. She has written more trending articles on social media and has a handful of experience in delivering engaging content.