TikTok is a fun platform where plenty of audiences appear on this platform for gaining entertainment and growing them personally. TikTok has achieved more than two billion downloads and becomes the sixth-largest social media platform worldwide. There are nearly one billion active users on TikTok that gained over a short period.
Most people will jump to the TikTok platform if they want to reach young audiences. Do you know? 65% of users on TikTok are between the ages of 16 to 29 years. Usually, the visual content on online platforms travels better among audiences than the image content. Since TikTok is entirely a visual medium with plenty of videos, creators have a tremendous opportunity to grow their business and turn on their revenue.
The possibility for success is vast on this TikTok platform. As a creator, you can find plenty of ways to improve the visibility of your content on TikTok. It is possible to become famous on TikTok if you follow the below guide.
Before going into the deep discussion, know about TikTok and the advantages of using this app.
What is TikTok?
At first, when TikTok was introduced, it was famous for only making lip-syncing videos. But as days move on, TikTok has grown with the latest updates and features with analytics tools to track the audience's performance. Because of the updates and increased engagement rate, businesses started making engaging videos on TikTok to attract audiences.
You can grow yourself if you are unique and skillful in making exciting content. As a creator, you always have plenty of opportunities to show your special talent. Here are the best tips for creators to grow on TikTok by increasing video views for your content.
Uses of TikTok Video Platform With Ideas
TikTok is wholly known for its visual platform, and there are different features and ways to make your creativity grow. Follow the below steps to bring popularity to your TikTok account and get large followers.
#1. Adapt To Trends
First, when you decide to create content according to your audience's interest, you have to identify the trending topics. Once after finding the trending topic, adapt it to your content to gain higher engagement. The vital part of achieving success on TikTok is by knowing and adapting to trends.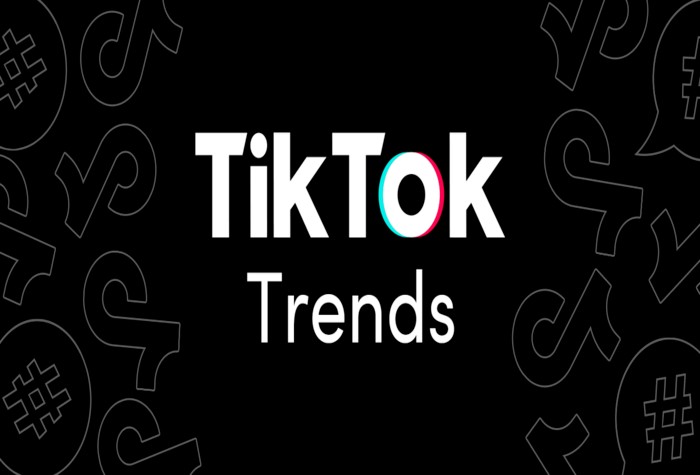 The trends on TikTok may happen and change quickly. So, it is important to watch the trending videos regularly and keep yourself updating on them to engage your audiences with your content. Watch the For You page (FYP) daily, which helps you to know the trend. TikTok displays endless popular videos only on the FYP. Spend your valuable time watching it and get to know the trending song to implement in your content.
Once you identify the new trend, immediately apply it to your content and be the first to publish it with an exciting concept. It brings you popularity very quickly!
#2. Create Branded Hashtag Challenge
Hashtags are the primary tool for TikTok users to find the specific content with a particular keyword. Similar to that, TikTok introduced a hashtag challenge to gain popularity among audiences. How to perform a hashtag challenge? Use a specific hashtag related to your business or brand in a creative video. Encourage your TikTok users to create a video with the same theme and use the same hashtags in their caption. It will be responsible for going your content viral with the participation of huge audiences.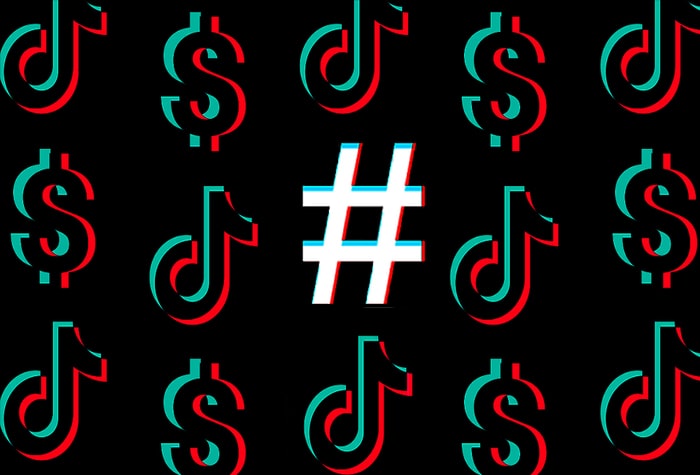 Many companies use branded hashtag challenges to make their brand popular and memorable among their potential audiences. By analyzing the successful business accounts on TikTok, there are three essential things to be kept in mind while conducting hashtag challenge:
Make it easy: Create easy videos for audiences to recreate. For example, you can give a dance challenge of easy steps to increase participation.
Make it fun: The key to your success is entertaining people and making them celebrate your brand or your quality.
Fix a goal in your mind: Be clear about why you are on TikTok and what you have to achieve. Then choose the hashtag accordingly.
#3. Publish Educational Video
Most people think that TikTok is only for entertainment purposes and shows only lip-syncing videos. But it is not the truth. TikTok is a fantastic medium to share informative content. Since many audiences are engaging themselves on TikTok, they will react to educational content. Even doctors started to appear on TikTok by giving healthy tips to audiences.
There are many ways to create your own content. But any educational or informative video helping users will bring popularity to your account quickly. You can gain opportunities for improving your conversation with audiences and build strong trust in you. TikTok has 60% of teens, so the young audiences will show interest in learning something new. Build audiences by sharing your talent with them.
#4. Join With Influencers
When you work with influencers, they help to connect more audiences. You can benefit from them with their unique style. Usually, influencers are popular on all social media platforms, allowing many people to grow on this specific platform. TikTok is also an important place where they help creators and brands.
Influencers already have a massive following with loyalty to them. When you join with them, you will also gain loyal audiences. The only thing to keep in your mind is to search for influencers who have your target audiences. When you choose the right one, you will get the opportunity to grow your unique creations among loyal audiences. Think of this partnership as an investment and agree to a small budget to get the benefit. Influencers help you in achieving the following things:
You will find a perfect match for your account.
It improves your authenticity.
It helps to achieve your objective.
#5. Collaborate With Brands
A fantastic way to make money on TikTok and get exposure for your account is by collaborating with brands. Till now, most creators do not know about brand collaboration. A team of content creators and brands will be the best partnership that helps both of them to grow. Since brands need to advertise their product, they search for content creators. Use this as an excellent opportunity and ask for paid collaboration.
Most small brands approach creators because they will not have enough sources to concentrate on TikTok. Reach them with a minimum amount according to their budget to gain more opportunities. Combine with those brands and publish authentic content to get potential views for TikTok videos. When you perform well by gathering higher engagement, they may make you a permanent employee. Use some platforms like Insense that help brands to find you and explore your creativity.
#6. Post Often
The quality of content is essential. Since you are a content creator, you will definitely publish unique and high-quality content. But if you want to achieve success on TikTok, you have to appear frequently by posting content. The only way to show your online presence is by giving frequent posts to audiences. When you want success on TikTok, you have to provide high-quality and high-quantity content.
Post content at least thrice a week, but leaving a single post on a daily basis will be better and drives engagement for your TikTok account. Invest your time and creativity in your effort to do better on TikTok. When you post randomly, TikTok users will have chances to forget you or to unfollow you. So relevant, exciting, and regular content is required to overcome these negatives.
Before posting content, analyze the active time of your audiences by using the pro account. Post at the same time to get views for your video, and the TikTok algorithm automatically pushes your content to the FYP in the view of many audiences.
#7. Be Authentic Even On Brand's Content
Authenticity is an essential tool for building strong trust among your followers and gaining potential clients. You should even keep your originality and publish actual content while collaborating with brands. When you show authenticity, you will reach an unbelievable place in your audience's mind. Once you positively get audiences' attention, no one can stop you from getting success on TikTok.
Followers will pour you an appreciation for your genuine and uniqueness explored on your content. When you maintain the same structure even when you collaborate with brands, it is an additional plus for brands and you to gain success.
Bottom Line
If you want to grow excellent with your creative skill, TikTok is the right choice to implement your creativity. Read the article and know the marketing tips to increase views for your videos through TikTok. It is an excellent platform for content creators to show their talent to wider people globally.
Ready to explore your talent? Use TikTok and get a better result for your creativity and use the above exciting ways to optimize your videos!
Author Bio:
Anne Joseph is a passionate social media writer and working at Bouxtie. She has strong strategy skills in developing and managing social media campaigns. She loves to make new connections and enjoy the opportunity to work with social media influencers.