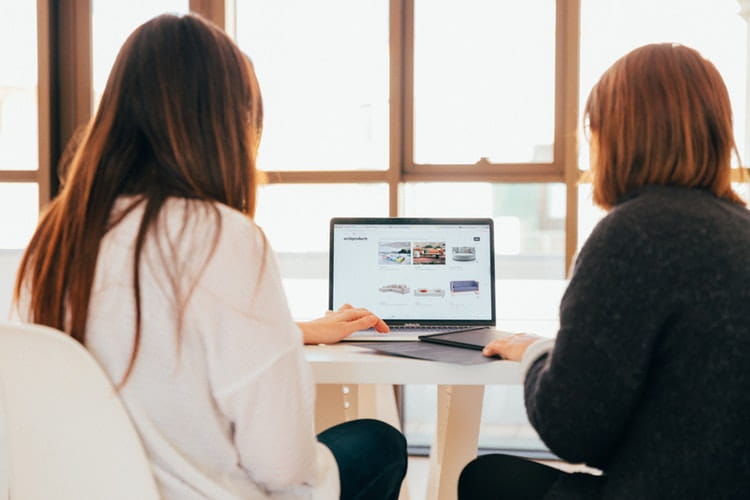 Every business owner should be aware of the software solutions they can take advantage of to increase the efficiency of their company. By using technology to streamline your operations, you will get better efficiency, which leads to greater profitability. Using the right business software will give you more time to focus on your core activities and tasks that can help your business grow, like improving your overall strategy and branching out into new sectors.
Automation, labor maximization, and specialization aren't methods limited to just production lines. By using the right software, any business can apply them to their daily operations. If you're ready to make your business work efficiently, you need to discover the top software solutions that help you do so.
Software Solutions That Boost Your Efficiency
Below, I summarize software solutions that your business can leverage to optimize its efficiency, divided into five categories. You don't have to use software from each one, as the software solutions your company requires will depend on the industry you operate in and the specific needs of your organization.
Customer Support and Helpdesk Solutions
Providing excellent quality support for your customers will enhance the relationships you have with them. By sending the message you care about your customers, you will boost loyalty and make it more likely that your current customers will keep doing business with you instead of looking at what competitors have to offer.
1. HelpScout
HelpScout is a cloud-based helpdesk platform designed with the needs of smaller businesses and their support teams in mind. The back-end interface is very intuitive and similar to a standard email inbox. Support tickets are assigned to different team members depending on their availability and specialization.
The software supports multiple inboxes, which simplifies cross-department work. This feature is also convenient for companies who manage multiple brands, as they can keep support inquiries separate. Tickets are tracked in real time, so each team member will know what was done with the customer inquiry before.
2. Zendesk
Zendesk is one of the most popular web-based help desk solutions in the world. If you've ever accessed a website's support section, there's a high chance it was powered by Zendesk. This support platform lets businesses customize the way they handle customer support by building a branded customer service portal, knowledge base, and support forum.
The front end of your portal can be customized to better fit with your brand's style. Zendesk lets you offer live chat on your website and integrates with other online business tools like Google Analytics,  Salesforce, and social media sites. You get several options to manage your support tickets, which saves you time and allows you to get back to your customers faster.
Zendesk gives you the opportunity to set up a self-help portal for your customers too. You can create a knowledge base that addresses the most common questions your customers have, as well as open a support forum where users can post questions and have discussions.
Project Management Solutions
With project management software, you'll be able to better coordinate the activities of team members as they work on different tasks and project. Businesses with a good task management system can get things done faster and more accurately, by reducing confusion, downtime, and lag.
Project management software also makes it easier to improve accountability, as you can see who is responsible for specific tasks, keep track of what specific individuals or teams are doing and how long they're taking to get tasks done. The most popular solutions available today are:
3. Teamwork Projects
As a cloud-based project management solution, Teamwork Projects doesn't require you to install any software to work with it. The user interface has a great design, with a board and Kanban view. Supported features include task lists, time tracking, file sharing and messaging between team members.
It includes many functions to schedule tasks and track deadlines, like a built-in calendar. Project managers can define different tasks, assign them to individuals and keep track of their progress. A client billing function lets users generate invoices that take into account work hours and expenses.
Teamwork Projects offers integration with many other cloud-based business tools, including Box, Google Apps, Dropbox, and FreshBooks. Small businesses will appreciate that a free version with basic features is offered.
4. Asana
Asana is a cloud-based project management solution for businesses with more advanced task management needs. It's useful for companies that are running several projects at the same time.
The Asana platform provides everything you could need to keep track of how your projects are doing and ensure that the work is progressing as efficiently as possible. It features customized reports, automatic notifications, various collaboration tools and dashboards, a mobile app, document management and even a customer portal.
5. Microsoft Office 365
The cloud-based version of one of Microsoft's most popular products is more than just a project management tool. It's a complete productivity suite that gives you all of the tools your business requires at a low price. Office 365 users get access to a wide range of interesting features, including online file sharing, calendars, and hosted emails.
If you need a solution to manage your content, the SharePoint app will do the job, as it gives you a simple way to set up your templates, manage workflows and tasks, as well as publish and share your content. The cloud-based suite includes many apps useful for managing projects, such as Outlook Tasks, Microsoft Project Online, and Planner.
Be sure to take the time to explorethe apps in Office 365 suite to learn how they can boost the efficiency of your business, as you might discover new things, even if you've used the desktop version before.
CRM software includes tools that help your team members manage interactions with current or prospective customers, enhance communication and simplify sales or support tasks.
6. Salesforce
Salesforce is a solid leader in the field of customer relationship management software. They offer a cloud-based software-as-a-service (SaaS) solution with functions for businesses of all sizes, ranging from startups to Fortune 500 companies. The Salesforce suite's main functions are sales management, marketing automation, partner relationship management and customer support.
This cloud-based CRM lets you automate and streamline many of your basic business activities. You can use it to keep track of sales leads, manage existing customer accounts, create marketing campaigns and offer after-sales service. The Salesforce platform is highly customizable and can be adapted to your organization's needs. It also includes a wide range of social collaboration features and integrations with dozens of third-party apps or online services.
The main drawback is that it comes with a bit of a steep learning curve. If your needs are basic and you've never used a CRM before, you may want to consider using a simpler system first, then move on to Salesforce once your business has grown.
7. Zoho CRM
This CRM is brought to you by Zoho, one of the leaders in the world of cloud-based small business applications. Zoho CRM is particularly suited for the needs of startups, small and medium-sized businesses. It runs in the cloud, so there's no software to install and your data is securely stored on Zoho's servers for better mobility.
Like any good CRM platform, Zoho CRM includes sales and marketing automation, reporting, analytics and customer support features. You can even automate your sales processes thanks to macros for regular activities. For tiny businesses, like one-man operations, a basic free version of the CRM is available.
Sales solutions improve the way your company handles its sales activities. They let you automate repetitive tasks, track the journey of each prospect or customers and help you find any inefficiencies in your sales process so you can iron them out.
8. Pipedrive
Pipedrive is a web-based sales-oriented CRM system with superb pipeline management functions. You can use it to lay out plans for your sales activities and monitor the progress of deals. Your sales team will see all of their sales pipelines so they can focus on the deals that need the most attention.
Pipedrive has many reporting features and can also automate your customer interactions. This automation is made simpler thanks to its mailing system, which integrates with all the most popular web-based email services like Yahoo, Outlook, and Gmail. It even supports using multiple accounts.
9. PandaDoc
If your sales activities require you to manage a variety of documents, PandaDoc is a cloud-based solution you should inspect. It works for any kind of documents, such as human resources forms, sales contracts, proposals, and quotes. Both your sales and marketing teams, as well as your company leadership, will find it useful.
There are several proposal templates offered for free download and customization, e-signature features and collaboration options allowing teams to work on the same documents. The built-in analytics function provides real-time statistics showing you who viewed a proposal, how many times it was seen and how much time was spent reading it.
PandaDoc is affordable as it has a pricing model based on the number of users needing access to the system. It integrates well with CRM systems and other cloud-based tools, so you'll have no trouble making it work alongside SugarCRM, ProsperWorks, HubSpot, Salesforce, etc.
You can use many excellent software solutions to streamline your business operations and make your processes more efficient. By learning more about these software tools, you can choose which types you'll need, and which individual products are the most suitable for your organization. Be sure to discuss your choices with your employees as they're the ones who will use the software. To take full advantage of everything this software offers, they need to know how to use it properly.