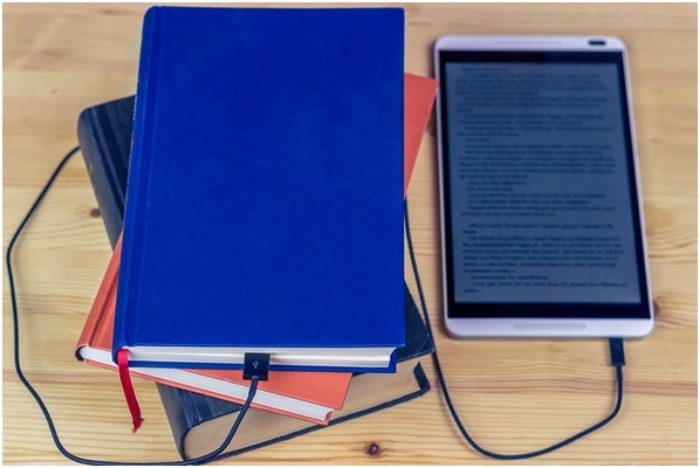 As Nelson Mandela said, "Education is the most powerful tool to change the world." we already know about the wonders and accolades a well-educated country can secure. Especially, when the phenomenon is backed by technological advancements and digitised tools, things tend to climb the stairs of success in a completely different manner.
No wonder, the worldwide E-learning market is expected to be worth $325 Billion by the year 2025. From Augmented Reality in education to the emergence of smart classrooms; these trends constantly contribute to the domain of learning.
For example, a student, in today's world, struggling to cite a dissertation in Oxford referencing format is no more problem for students. He/she can simply download an Oxford referencing generator or use such resources online to cite the particular academic work with precision, and in no time.
If you are eager to know more about such technology trends in education in 2019 and beyond, then continue reading this blog.
Here you go!
Mobile-based education takes learning outside the classroom
Mobile-based learning is a phenomenon worth cherishing. Mobile learning, also known as M-learning is an innovative way to access educational content using mobile devices.
Mobile-learning applications such as Quizlet, Elevate and Udemy help all prospective users to learn and get the hang of various academic exercises whenever and wherever want.
Smart classroom is a phenomenon which is here to stay
Smart classrooms are nothing but technology-powered classrooms that ensure the opportunity for teaching and learning by implementing state-of-the-art educational technologies. It includes the integration of smart devices such as computers, cognitive learning technologies, assistive listening tools, networking and more.
Smart classrooms have apparently allowed students to do all the homework at home and practical exercises at school. Thanks to the smart classroom trend, one can now have discussions and interactive activities in the classroom with the help of educational videos, engaging classroom lessons and more.
This, as a result, also helps teachers to assist or guide students in a much faster and effective way as compared to that of traditional learning.
Augmented Reality and Virtual Reality fostering immersive learning
The traditional classroom learning has undergone numerous changes with the introduction of Augmented Reality (AR) and Virtual Reality (VR). According to reports, the education technology industry is predicted to reach the mark of $252 billion by the year 2020. And Augmented Reality is expected to take the rightful leading position in this matter.
As a matter of fact, Augmented Reality is already used in education for the purpose of:
Explaining abstract and difficult concepts.
Fostering engagement and interactivity.
Objects modelling and training.
Exploring historical contents via smart devices, at the comfort of home and school.
On the other hand, the context of Virtual Reality is equally intriguing and important. Apparently, 97% of students are of the opinion that they would like to pursue a Virtual Reality course. Most interestingly, VR is expected to be the fourth largest sector for Virtual Reality investments. VR in education is anticipated to be a $200 million industry by 2020, and $700 million by 2025.
Thus, it seems, both VR and AR have made their presence felt in the domain of education, and things are only about to get better in the days to come.
Gamifying education is undeniably one trend to watch for
Education should not necessarily be boring or monotonous paperwork, heaps of assignments to solve and deadlines to meet. Instead, one can make things interesting and interactive by gamifying the entire process.
Gamification is used in classroom exercises in order to help students increase their leaderboard rankings and classroom scores.
Additionally, it helps them keep track of their individual progress with the help of live tracking and merit evaluation.
Education gamification applications like TedEd, KhanAcademy and Coursera are already making the process of learning fun and interactive for students.
It is predicted that the scenario will only improve during the forthcoming days, with more of such advancements killing academic stereotypes and replacing them with a better alternative.
Technology trends ensure advanced cybersecurity at schools and colleges
This is yet another technology trend in education that gets a special mention. It goes without saying that the need for online data security is a high-priority activity for every academic institution across the globe. Cyber threat has been a major pain point for various academic domains over the years.
For instance, 14.5% of students in the United States admitted that they were bullied via digital mediums. As a matter of serious concern, cyberbullying leads to critical outcomes among students. Students end up committing suicide due to tremendous psychological pressure. Did you remember the infamous Blue Whale Challenge? The social network phenomenon led to many deaths during the period of 2016 to 2017.
In order to prevent academic bodies and students from being vulnerable to threats on the internet, cybersecurity executives are said to embrace certain measures as mentioned below.
Tightening up on administrative access and privileges.
Engaging and training students to become a part of the cyber defense team.
Being more diligent and aware of all types of potential third-part risks.
Considering specific cyber-defense insurance such as the Syracuse School District's Insurance policy and the likes.
Predictive analytics and machine learning are here to stay
The phenomenon called predictive analytics uses historical data in order to assess and identify patterns that would reveal:
Student performance.
Students those are at the risk of failing.
Candidates who are at the risk of dropping out, transferring and the likes.
Predictive analytics tools such as Infer and BOARD are used in order to keep track of different parameters and the way one prepares him/herself to achieve them.
Such machine-learning powered applications eliminate the involvement of manual labour in order to gauge certain metrics in education. This makes the entire process of organising and executing various educational program and wellness campaigns for students easier.
Learning Management Systems have been adopted widely
Most of the educators have already adopted LMS or the Learning Management Systems in order to revamp their teaching strategies. LMS is nothing but a software application for the documentation, tracking, administration, reporting and delivery of educational courses.
As a matter of fact, LMS apps such as Lessonly, GoToTraining and TalentLMS are already being utilised for the purpose of conducting pre-built courses, practice-based learning and creating training portals.
Cloud computing technology is the new tomorrow
We cannot miss the context of cloud computing while talking about the top tech trends in the domain of education. The use of cloud-based applications such as Dropbox, Google Docs and Evernote ensures several benefits for students and educators as well.
Let's take a look at the same.
Eliminates the risk of expensive textbooks and other hard copies.
Cloud-based applications provide opportunities to study by connecting to a virtual classroom, irrespective of time, location and accessibility.
To cite an example, Monash University, in recent days, has taken the decision to upgrade its infrastructure by adopting multi-cloud model based on Azure and AWS. The academic institution transferred 3,500 workloads to the cloud within a period of one year.
3D printing is a trend worth embracing
Also known as prototyping, 3D printing allows students to learn and acquire knowledge with a more physical and tangible experience. Let's take a look at the amazing benefits of roping in 3D printing technology in the sector of education.
3D printing makes STEM (Science, Technology, Engineering and Mathematics) learning fun and interactive with intuitive design interface and supporting learning environment.
The technology elevates students from being passive consumers of certain concepts and information to active learners.
3D printers enable students to print out historical artefacts, 3d models of mathematical problems, topography and demographics for Geography projects and more.
Customised assignment writing assistance on the go
Last but not the least, customised assignment writing assistance via digitised platforms is the latest addition to the block. For example, if you have a dissertation to be cited according to the Oxfordreferencing format, an online assignment help provider can assist you with Oxford referencing examples.
It is said that 7 out of 10 students love to rely on the expertise of online assignment assistance for the following benefits.
Saves time with deadline-oriented assignment solutions.
Eliminates the risk of producing plagiarised assignments.
Helps students receive well-knit, proofread and edited contents.
Customised answers in the form of free samples and informative blogs.
Now that you know about the incredible trends encompassing the realm of education.
That's all, folks!