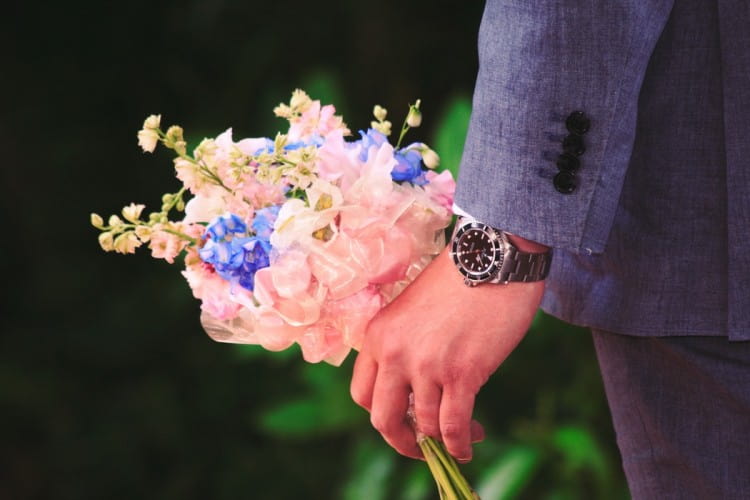 We have all been there – whether you have caused someone immense hurt or an inconvenience, it can be quite difficult to make up for it. Nevertheless, what if your partner, friend or co-worker lost a dear person in their lives, and you want to express sympathy for the loss? Whatever the scenario might be, whether it is a forgotten anniversary or a missed birthday, one of the nicest ways to show that you feel deep remorse is to show up with a beautiful bouquet of blossoming flowers. Throughout history, flowers have played an important role as gestures and thoughtful gifts for loved ones. If you have gotten into an unpleasant fight with a loved one and you want to make it right, then here are the best flowers you should surprise them with.
1. Red roses to express love and passion
So, you have done something terribly wrong in your relationship with your significant other and you want to make things right, but you do not know where to start off with. One of the simplest ways to express your unconditional love and admiration is by gifting a bouquet of red roses. In fact, red roses have been the symbol of love and burning desire for ages. Besides the obvious color choice, it is important to take into consideration the specific meaning of a certain number of roses. For example, dozen roses are the most common quantity to give to someone we genuinely love. As a sweet bonus tip, make sure to include a handwritten love message atop of the bouquet. Of course, if you do not feel comfortable enough with writing your own love letters and poems, then consider searching online for romantic inspiration!

2. Yellow roses for a dear friend

Every once in a while, we might get into a seemingly unimportant fight with a friend which might end up almost ruining the entire friendship. Instead of not taking action to fix the issue, try taking the high road and get beautiful yellow roses to make up for it! Yellow roses are commonly associated with joy and innocence. The yellow hues definitely evoke a feeling of happiness in any person who is lucky enough to receive such a gift from a beloved friend. One of the sweetest ways to surprise a hurt friend is to show up unannounced at their workplace with a gift basket attached to the bouquet.

3.Orchids for the upset boyfriend

Even though traditionally, men are the ones who mess up and feel obliged to send out flowers, it is not uncommon to switch up the gender roles. In fact, men like receiving flowers as well, if they are chosen more carefully. This means that women should not shy away, but rather go for the modern approach. The best thing to do when thinking about the type of flower to gift to your boyfriend is to keep it simple. Orchids represent power, strength and stability (They can represent stability in your own relationship!). The Cooktown Orchid, one of Australia's most stunning national flowers is a perfect choice for an "I'm sorry" gift. The lilac hues create a spectacular effect no upset boyfriend will be able to say "no" to.

4. Lilies to express devotion

Lilies are one of those timeless flowers that have long held a significant role in ancient mythology. In fact, the ancient Greeks treasured it for its unmatched beauty and simplicity.  The even believed it to have sprouted from the milk of the queen of the gods, Hera. Besides devotion, it is also a powerful symbol of rebirth (in particular, the rebirth of the soul). As lilies are associated with funerals, they are the perfect choice of flowers to comfort a grieving family. In addition, it is interesting to mention that lilies carry associations with innocence and youth, making them excellent for a funeral of a person who passed away before his or her time.
As far as popularity goes, it is certain lilies are among the most popular flower choices in Australia. However, there might be slight issues when shopping for fresh flowers in your area. Even though the local florist or shop might be closed (or you do not have quick access to it), there are clever ways to order beautiful bouquets for your closest ones. For example, companies which offer flowers online in Sydney are a great option for getting beautiful flowers and other gifts delivered to your home address. So, there are no excuses when it comes to expressing your true feelings!
5. Hyacinth to express grief

Another famous flower which carries powerful symbolism is the purple hyacinth. It is most appropriate for funeral settings. Gifting a bouquet of this stunning flower is an excellent way to express sorrow and deep regret. So, instead of trying to comfort a mourning family with typical sayings, communicate your heartfelt sympathy by gifting a bunch of fresh hyacinths. This magnificent flower carries more than one meaning. It is also a good choice to give as a gift to express sincerity. When it comes to this particular meaning, the hyacinth can be gifted to almost anyone that we might have gotten into a fight with. If your love has a green thumb, then you are in luck! The hyacinth is mostly used as a stunning addition to a garden plant collection!
6. Tulips to express a new start

Tulips are one of those flower choices which are seemingly overlooked and underappreciated. They are among the most versatile flowers. They exist in a wide array of bright colors, ranging from red to a beaming yellow. Representing the beginning of spring, they can also symbolize a new beginning of friendship or partnership. When shopping for tulips, it is important to realize that different color shades carry different meanings. For example, a classical red tulip represents love and undying devotion.  A simple white tulip is a perfect way to express regret. To spice it up and make it even more personal, try including a cute gift basket filled with your loved one's favorite snacks and treats. If your friend or partner likes movies, include a DVD of a fun, new title you can watch together. The possibilities are basically endless!

In summary, the best way to show your truest emotions after a fight or a misunderstanding is to consider gifting a stunning bouquet. With such a beautiful and sincere gesture, it is certain that saying sorry gets a little bit easier.