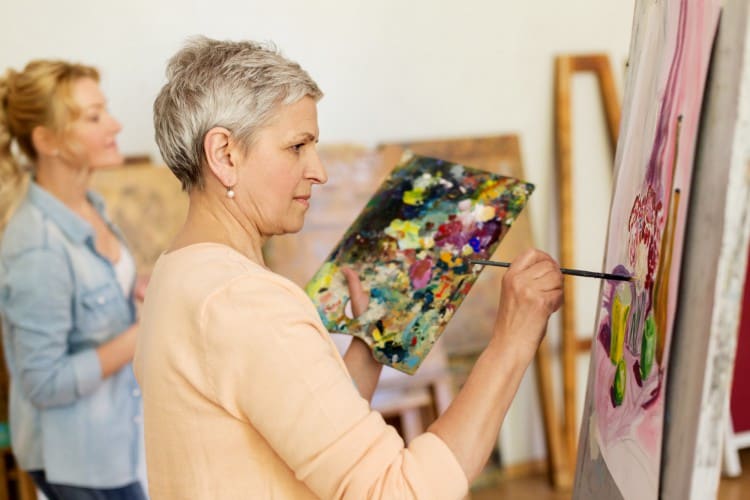 You only spend 7% of your life outdoors!
The Environmental Protection Agency did a study and found out the average American spends 93% of our lives inside. Can you believe it? That means you only spend one half of a day, each week, outside.
Yet, while these numbers might be startling, they don't have to be depressing. If you like being inside or have to be inside because of work, you can still have a great time! Read on to learn about 4 fun indoor activities for adults.
1. Improv Indoor Activities for Adults
Have you ever seen the improvisational show, "Whose line is it anyway?". If you have, you already know how fun improv can be.
If you have a group of 5 or more adults, there are several improv games you can enjoy. These games are especially great to do, right when a group's first getting together to break the ice.
Here are a few of the different games you can play.
Zip zap zop
One word story
Emotional car ride
These games are sure to build the energy in the room. Then you can have even more fun doing whatever's next on the agenda.
2. Cooking Classes
Who doesn't like to eat? In our experience, almost anyone can enjoy chowing down on their favorite meal. Surprisingly, however, only 10% of Americans actually enjoy cooking.
Maybe this is because a lot of us don't really know what we're doing. If you're not a chef in the kitchen, but don't hate cooking, why not try taking a class?
You and a friend or partner can sign up at a local class.  Of course, you can also choose to fly solo and make the night your own. Another option is to find simple instructional cooking lessons online.
3. One Minute Challenges
Traditionally, playing video games, or board games are the main way to have team challenges on game nights. But, you can break free of tradition, and create your own game show, right in your living room.
Did you ever get a chance to catch the NBC game show hit, "Minute to Win It"?Contestants only have 1 minute to complete challenges using household items. The game became so popular now, almost every Country has its own version of the show.
Why not make your own version for your living room? To do this, you'll need to split your group of friends up into two teams.
Here are some of the different challenges you can choose to use.
Dizzy Mummy
Junk in the Trunk
Match Maker
After the competition is over, you'll want to reunite the teams. Hit the town and try a collaborative outing, like an escape room, or group trivia night.
4. Jam Session
Even if you're not a musician, you can still have a fun jam session with friends. Go to your local music store and pick up some simple percussion instruments. Here are a few of the instruments you can buy:
Tambourine
Tribal Drum
Triangle
Cowbell
Maracas
After you get the instruments, go online to look for an instrumental song. Try searching using the words like, "instrumental covers of pop songs" or "karaoke version of pop songs".
You can your friends will have a blast playing along with your percussion instruments. As the group warms up, you might even try coming up with your own silly lyrics to some of the most famous songs.
Fun Keeps You Healthy
What indoor activities for adults will you be choosing? Participating in recreational activities does more than just help you pass the time. Having fun is a great way to relieve stress, and improve your health.
Trionds is proud to provide useful information, on a wide variety of topics. We want you to enjoy being the best version of yourself possible. Whether that means having a successful career, redecorating your home, or learning about recent tech news.
Want to know about more fun activities or ways to eliminate stress? Check out our article about the top 5 benefits of yoga and meditation.