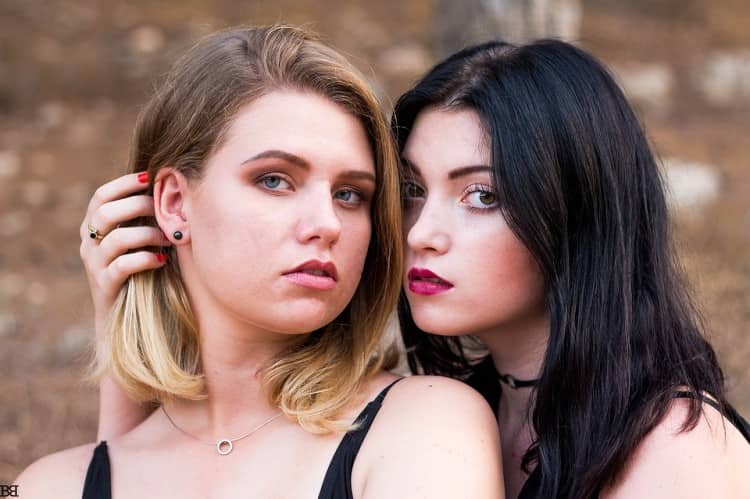 Finding the perfect products to include in your skincare routine can be hard enough without having to factor in the vegan and cruelty-free aspect. However, with the rising number of people committing themselves to a vegan lifestyle, brands have been forced to reformulate their products to cater to their growing vegan customer base. So, choosing the best vegan and cruelty-free skincare products may not be an impossible task after all!
Here's a list of great brands for you to add to your skincare routine:
Neal's Yard – Frankincense Intense Lift Cream
This luxury moisturiser has been mixed with vitamin E-rich chiura butter, your skin's new best friend. This sustainable, natural alternative to palm oil ingredient helps to prevent the signs of ageing – including firming up the skin. Though it comes with a premium price tag, the cream is long-lasting as you only need a drop for full coverage. Apply before night time for optimum results.
Skyn Iceland – Pure Cloud Cream
Skyn Iceland aims to recreate the revitalising experience of visiting an Icelandic spa in one little pot. This all-vegan brand has a variety of amazing skincare products, but a firm favourite with customers is the Pure Cloud Cream. This light, fluffy cream is a dream to apply. Those with sensitive skin will appreciate its soothing, cooling feel once it seeps into the face.
INFINatura – Cura Oil
Though the idea of a moisturising oil may not be for everyone, INFINatura's Cura Oil is a wonderful addition to your skincare routine. This is made from a blend of natural plant oils and can be applied directly onto your face or in body cream, shampoo or conditioner. This is clinically proven to reduce the appearance of wrinkles and fine lines. A must-have for anyone who's starting to see their skin droop with old age.  
Green People – Orange Blossom Exfoliator
For an alternative to your typical exfoliator, try Green People's Orange Blossom Exfoliator which is a saviour for dull or dry skin. Made from bamboo and apricot, the wash will draw out all the impurities in your skin to leave it feeling refreshed and clean. It also features hibiscus, which is said to firm the face for a more youthful appearance.
Tata Harper – Crème Riche
This cream isn't for those on a budget, however, it can produce amazing results. For anyone who is super conscious of taking care of their skin, Crème Riche is ideal. Thanks to its convenient sized pot, it's also an excellent festival glitter makeup remover if you're on the go. What's more, it won't leave with you with sticky residue. It works to rebalance oily skin and can even reduce the appearance of acne.
Lush Charity Pot – Hand and Body Lotion
Lush are known for their amazing cruelty-free skincare products and bath bombs. Not only is this hand and body lotion a wonder for sensitive skin, but 100% of the profits go to charity. The delicate ylang-ylang and rosewood scent makes it feel like summer all year round. Use this on your hands, knees and elbows for those areas that can get particularly dry and itchy.
Sand & Sky – Brilliant Skin Clay Mask
This clay mask is made with Australian pink clay which draws out toxins as it dries on yout skin. Kelp, liquorice, aloe vera and pomegranate are also in the mix. The end result is softer, cleaner looking skin with pores dramatically reduced. It's no wonder this face mask is popular with beauty bloggers across the globe.
Faith in Nature – Exfoliating Face and Body Polish
This hypoallergenic face and body polish is ideal for those looking for effective, vegan skincare products. The soothing formula is totally paraben-free, so you know you're only using the best when it comes to your skin. Its blackcurrant exfoliant and organic calendula leave your skin feeling silky smooth and soft, clearing up any dry of flaky patches on your body or face.
Pai – Skin Tonic
Pai is a great starter brand for those just getting into vegan and cruelty-free skincare. They've got a huge range of products, including their popular skin tonic spray was works as an effective toner before bedtime. Every single ingredient is listed on their site so you know exactly what you're applying to your face.
Neighbourhood Botanicals – The Daily Glow
Known for their incredible face oils, Neighbourhood Botanicals would be a great addition to your skincare routine. All of their facial oils are of the highest quality, packed in eco-friendly glass bottles instead of plastic. Other products in their grange include a cleansing formula and three face oils designed to target specific skincare concerns.
Which Vegan and Cruelty-Free Products Will You Try?
With more and more brands expanding their skincare ranges to include vegan options, it can only mean ample choices for customers. So, whatever new products you choose to add to your beauty and skincare regime, you can rest assured you're covered with these vegan gems!