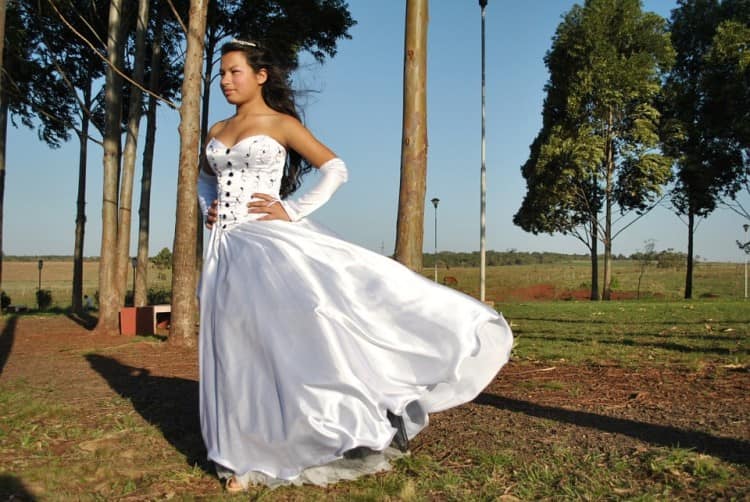 Complex is not always the paramount choice, especially when it comes to prom fashion. Simple is the new trend. And the best thing is that these elegant and classic styles can still have amazing features. All the while, remaining beautiful and minimal. Free from many fussy features or embellishments, these dresses place a focus on clean line, as well as blissful simplicity. It creates a timeless look, and that means no 'dress regret', when you will look back on those prom photos years after.
And as there are several shops that offer Simple Prom Dresses, you can easily get the one that can flatter your body type. Are you wondering which design to choose from the array of choices? To help you, here we have put together a few simple prom gowns that can help you to achieve red carpet inspired look and make your friends go green with envy. Take a look.
 1. Royal blue sleeveless prom dress
At a glance, this royal blue gown looks pretty simple. Comes with amazing features like sleeveless high neck fit, stunning lace fabric, and embellished set stones, this beautiful dress will help to raise the temperature of the party. With an open low cut back and glamorous high leg slit, the shape of the dress is very stunning. Though the design fitted throughout, it flares gently at the end, and thus, making it very comfortable to wear. The royal blue shade along with textured lace elevates this simple style and makes it unforgettable. And to complete the look, go for silver heels and a silver clutch. You can add a statement bracelet and wear your hair to show off the backless feature. If you want to feel daring, then wear a matte red lipstick or smoky bronze eyeliner and get a red carpet inspired look.
 2. Burgundy spaghetti straps prom dress
This gorgeous gown has an amazing red carpet inspired vibe. With a deep neckline and side leg silt, it's got the perfect bold and sexy look. While velvet fabric will wrap you effortlessly around your figure, the striking shade sets it further apart. From behind, the narrow straps run down the back. The dress has a deep plunging, open back with a V-shape. There is also a short train that will help you add drama to your prom night look. Complete your outfit with beige accessories, or add sparkle with gold pieces. You can also add sophisticated finishing touches with chandelier earrings and chignon bun.
 3. Red V-neck prom dress
If you are looking for a classic piece with a hint of a bold touch, then go for this attention-grabbing gorgeous dress. Suits many skin tones, this gown features a deep-plunging neckline that is echoed from behind with a simple plunging feature. The tail end of the dress is stunning with a train and flared end to create a celebrity-inspired red carpet look. The cut and color of the dress are the main focus, as well as make you feel comfortable when you wear it. Team up the dress with a smoky eye or daring lip color. To add a vintage twist, go for white accessories and side-parted hair. You can also wear a choker necklace with the deep plunging neckline of the dress.
These are some of the simple prom gowns that allow you to express your style freely. Would you like to purchase one of these prom gowns or opt for sparkly prom dresses that are too jazzy or flashy– whatever you prefer the most- go for a reputable shop, and buy the one that can help you to get the look that you have envisioned.
Author Bio: David Smith, a popular blogger on lace prom gowns and sparkly prom dresses, here writes on a few simple prom dresses that you help you to get an attention-grabbing look.