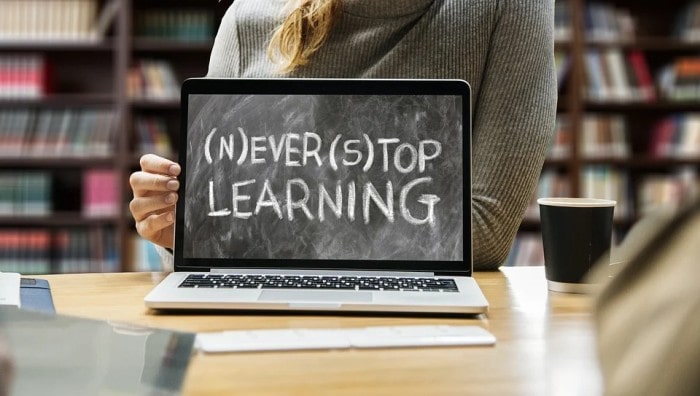 The world is currently facing a unique situation which none of us was prepared for. Most countries are asking their citizens to stay indoors and maintain social distancing to prevent the further spread of the deadly virus (i.e. COVID-19). Needless to say, the education systems all over the world have been affected badly due to this pandemic.
According to UNESCO, the nationwide closures are affecting over 90% of the world's student population. However, UNESCO is commending the countries which have mitigated the immediate impact of school closures and have facilitated the continuity of education for all through remote learning amidst this crisis.
A significant number of schools and colleges are keeping the wheel of education rolling by introducing online classes. While there are several challenges associated with online classes, this is the best we got in this situation.
How is the COVID-19 crisis affecting the education industry?
The COVID-19 pandemic and the resulting lockdown has made a multifaceted impact on colleges and universities. The institutes are not only struggling to facilitate education to the learners but are also facing difficulty managing the area of application and admissions, tuition, and student loans.
In a report published by Forbes, the dean of African Leadership University, Gaidi Faraj had exclaimed that the COVID-19 crisis had forced the educators to reimagine the way of delivering engaging and holistic learning experience for students. she also added that this might be an opportunity to break out of olds habits and create more impactful and relevant modes of learning.
Faraj further stated that the pandemic could also lead to better accessibility of high education as universities have thought about ways to move all their operations online – including counselling, career development, etc.
A lot of the academic institutes have made a significant shift toward online and virtual courses which is quite impressive. However, the teaching and learning experience in this technology-based environment has been rather mixed. Surprisingly, the institutes that already had online courses in place before the Coronavirus outbreak are also struggling to adapt to a completely virtual program.
For campuses that put more stress on the intimate college experience, shifting to an online learning environment has been a challenge. And with the lockdown and campus closures, colleges are not getting the opportunity to actively engage with students through on-campus experiences. Even though colleges can still host webinars, they cannot be as impactful as on-campus events.
How is COVID-19 pandemic affecting international students?
Things are a lot more difficult for international students right now. Due to the closure of academic institutes, the processing of newly admitted international students' visa requests is getting delayed.
Even if some students are able to participate in the fall classes from their native lands, they are likely to face issues with technological access. The situation can be a lot more complex for the citizens of more austere governments regarding the issue of freedom of speech and thought.
Due to varying time-zone differences, a lot of international students will also have a problem in attending remotely-offered classes. And if the institutes cannot offer a temporary workaround to international students, the higher education institutions will witness a less diverse student population.
In most countries, international students pay more tuition fees than domestic students. If the visa restrictions keep the international students from entering the campus, the institutes are also likely to lose a significant amount of tuition revenue.
"International students are usually more likely to avail assistance from professional essay writers online to improve their academic papers. However, the lockdown has also caused a significant decline in the number of online orders for professional support for academic paper," said Malcolm Turner, Senior Operation Manager at Allessaywriter(.)com.
How COVID-19 is affecting learning?
It is a common belief that attending schools help the students improve their skills. And it is not just about academic learning. School time also raises social skills and social awareness. Missing the school time due to COVID-19 crisis can have consequences for skill growth among young students.
A study done by Prof. Victor Lavy of the University of Warwick reveals that the difference in the hours of teaching in different countries has a significant impact on the skill growth of the students. Lavy showed that the total weekly hours of instruction is 55% higher in Denmark than Austria. And for every extra hour per week over the school year in the primary subjects increases test scores by around 6% of a standard deviation.
If we consider the discoveries of the study, a gap in school-based learning due to Coronavirus pandemic can affect the growth of skills and knowledge among the students quite significantly.
Conclusion,
There's no denying that the COVID-19 outbreak has revealed a lot of weak-spots of the existing education system. And even though an online offering of education has been made possible, there is still a long way to go.
With the existing infrastructure and limited resources, it may not be possible to facilitate education for every learner in the world. But this crisis may lead us to a better future, where institutes will be more prepare to deal with such situations without compromising the quality of education.
Author bio:
Clara Smith works as the professor of sociology at a reputed institute in us. She is also associated with allessaywriter.com, where she offers essay help support to students on requests. she is also skilled at making sketches with charcoal.