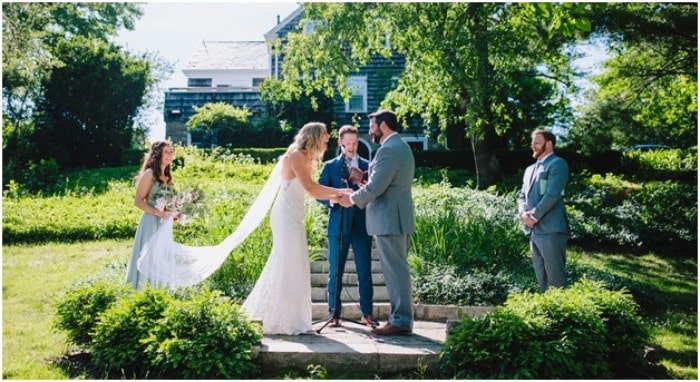 More than 6 months have gone. However, no one knows when the outbreak of Covid-19 will come to an end, and everything in the US and other parts of the world will be normal. Most of us are forced to stay at home to keep ourselves safe from the infection of this novel coronavirus.
As couples going to get married, most of you are helpless about your weddings. Some of you have finalized the date for your special day of life while some are working on it. Whether you have finalized or you are planning your wedding, you are confused what to do next. Here are some practical and effective tips for weddings during coronavirus:
Think postponing your wedding if you have planned
Whether it is WHO or CDC in the USA, most of the health authorities are focused on maintaining social distance. As per your local authority, you are not allowed to organize any social or religious event. When it comes to celebrating an event such as a wedding, you can invite people in a limited number that can be 10-30/50.
Whether you are in New York or any other part of the US, you need to follow the guidelines issued by your local authority. Get ready to postpone your wedding or change the fixed wedding date if it doesn't allow you to invite the people as per your wish, mainly in terms of guest count. Following the local authority will be helpful for you and assist you to keep protected from Covid-19 infection.
Choose the safe wedding venue
If you are ready to move forward in your wedding planning, select the safest place for your marriage ceremony. Selecting an open space such as a park or garden with open space will be beneficial for you and your guests. You must avoid choosing enclosed space such as a hotel or marriage hall for your wedding during this pandemic.
Do all the arrangements as per the guidelines of WHO and CDC
Whether it is the execution or marriage ceremony ritual or reception, you need to be very careful. From seating arrangements to dining and enjoyment, maintain the requisite distance from one person to another.
For example, you are building a bar at your wedding venue. You can use wedding labels for wine bottle and place one bottle away from another. The label stick on a bottle will be an indication to a guest it is meant for. Similarly, you can use seating charts and place the tables and chairs accordingly. With such a seating arrangement for watching your marriage ceremony or dining, you can easily maintain the requisite distance from one guest to another at your wedding.
Reduce the guest count
If you are determined to tie the knot during this pandemic, you need to be careful of your guests' safety. Reduced guests mean you can easily maintain social distancing norms. And to reduce the guest count, you can leave inviting the people who are older than 60 and lower than 10.
Check in with local vendors
In weddings, people hire vendors for all the requisite items all across the city or county for having a better decoration and dining experience. At the present time, you should value local vendors for everything in your wedding. It will be more comfortable to know the health and allied things if you go with local vendors. You can easily get every detail about them and make your marriage ceremony safe for both of you and your guests.
Try to make the event shorter
The longer your marriage ceremony will increase the chances of Covid-19 infection. It will be as you have to be closer to a few people during the execution of a few wedding rituals. You can request to make the event as short as possible. Shorter ceremony facilitates you to avoid being in the crowd and enhances your safety concerns at your wedding.
Consider a virtual wedding
To minimize the Covid-19 infection risk and follow the local guidelines, you keep your guest list short. Due to this, you don't invite children and elders. However, you can enable them to participate in your wedding by making it live. Yes, you can broadcast your marriage ceremony and allow the elders and children to watch it. Some states in the US have made Zoom weddings legal.
Conclusion
The current situation in the US or other parts of the world is very critical. It is not the right time for any event such as a wedding on a larger scale. With reduced guests and by following the tips mentioned above, you can make your wedding safer. You should get in touch with the local authority before planning your wedding or making any change in the planned wedding. Further, you need to keep everyone informed on whatever changes are made.