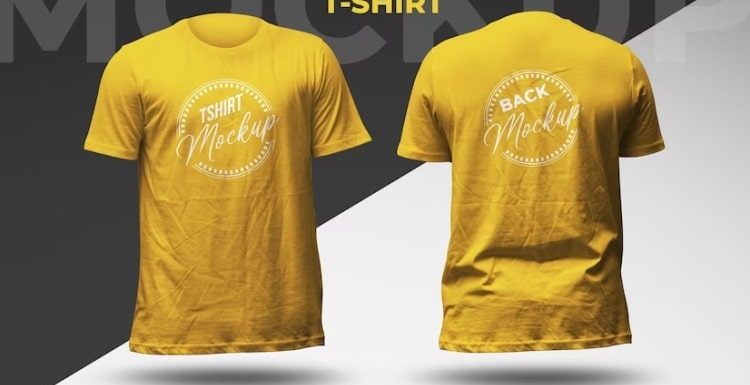 You will be glad to know that you have come to the ideal site because we are here to assist you if you are searching for some fantastic party dress ideas. Given how important these dresses are in the modern world, we will give you some ideas worth attempting in this article today.
We don't even wait for special occasions nowadays to dress up. There are so many get-togethers we can't wait to attend, in addition to Thanksgiving, Christmas, and Halloween parties and other events. We occasionally plan parties so that we may dress up and look stunning. It is now necessary for you to compile the most important list of party attires that you may use as a guide when buying.
Best Outfits for Different Parties:
90s Themed Party
If you pay close attention to the 90s fashion, you'll notice that it was all about the large hoops, mom jeans, dad shoes, dungarees, vibrant knit sweaters and windbreakers, chokers and, of course, crop tops, which are still hot item today.
House Party
Generally, housewarming parties have a theme involved and if there's no theme involved, almost everything goes, including a long-sleeved casual dress or a white knit jumper with black leather trousers. Take the outfits one notch up by matching t-shirts with everyone. You can choose to pair family t-shirts with the crowd if they are your close ones. And if you're looking for a place to buy matching t-shirts, Hangout Hub is the answer. We offer premium quality t-shirts at an affordable price so that you can celebrate in style.
Cocktail Party
Your finest options are dresses with an A-line or mock-neck; however, anything long and defining also works well. If you can pull them off, pantsuits, slick pants, or palazzo sets are also acceptable. You are well on your way to rocking the party in elegance and style if you carry a handbag, wear raised footwear like heeled boots if you can't manage stilettos, and wear a statement accessory that sticks out and is exquisite.
Bachelorette Party
One of the simplest formal occasions to dress up for is a bachelorette party. Just choose a cute outfit that won't draw attention away from the bride-to-be. As long as you follow the crowd, you can dress in that LBD, a lace dress, a jumpsuit, or a satin dress. Wear coordinated clothing or accessories to blend in with the other bridesmaids. You may all don identical t-shirts, caps, or dresses of the same colour.
Pool Party
Wear a flowery one-piece, a floppy hat, sunglasses, and flats or shoes with a platform; alternatively, wear shorts and a cold-shoulder top, a maxi dress in a boho style, etc.
Select a swimsuit that is both stylish and comfortable. Add something to it that you can pull off just before you jump in, such as a pair of Terry shorts, a strapless playsuit, a halter cover-up dress, etc. Pick clothing composed of quick-drying fabrics like nylon or polyester.
Beach Party
Your answer is fluid, flowery, and enjoyable. Bring out all of the lightweight clothing you have in your wardrobe, including maxis, playsuits, one-piece kaftans, ponchos, shorts, crop tops and cowl-leg pants. For obvious reasons, avoid wearing stilettos and choose instead for gladiators, pom-pom sandals, platform flip-flops or slide-on mules. Always select hues that go well with the sea, such as coral, teal, turquoise, yellow, and grey, among others.
Boat Party
Maintain a polished look whether you're attending a private yacht party, a party while on a cruise, or supper on the ship in your hometown. You may also wear jeans with chiffon, an off-shoulder top; a side-slit maxi with pumps; a striped dress; a pantsuit, etc. if you're sick of wearing formal and one-piece dresses.
Masquerade Party
Your mask should be the primary consideration; pick one out first because it will make your life a lot easier. Select an item of clothing that goes well with your mask; it might be the same colour as your mask or a completely different shade, but it should generally complete the look. Avoid wearing dresses with stripes, prints, or other patterns. Instead, use embellishments like lace, ruffles, needlework, or mirrorwork in plain colours.
Christmas Party
A tiny black dress, a crimson dress, a blue lace dress, or anything along those lines, are the obvious alternatives. Try black off-the-shoulder tiny dresses, festive sequined slip dresses, dark red cropped sweaters with matching midi skirts, or forest green pantsuits this time. To finish the appearance, add delicate gold or silver jewellery (depending on whether you have a warm or cool skin tone).
Conclusion on Dressing Up Your Party Look
When it comes to dressing up for a party, the options are endless. While mom jeans, plaid shirts, and similar attire are ideal for a party with a 1990s theme, pantsuits and monochromes are required attire for a Christmas party. Casual attire suits housewarming parties. So, draw inspiration from the aforementioned party clothing ideas and be ready to look stunning. Just make sure your outfit is as comfy as it is jaw dropping. It's time for you to steal the show and receive plenty of praise!
FAQs
1. What are the three levels of dress?
– Formal attire (full dress), semi-formal wear (half dress), and informal clothing (undress) are the three categories.
2. Which colour is best for a day party?
– Guidelines for picking your daytime party dress's colour. Do's: Choose tints that are relaxing to the eyes, or go for vibrant, vivacious hues. So choose hues of ochre yellow, lavender, lilac, pink, white, fuchsia, orange, red, teal, and sky blue.
3. What does party smart casual mean?
– A combination of formal and casual apparel is required for the smart casual dress code. Therefore, balance is required to get this style. The simplest way to pull off this style is to pair a boldly coloured off-the-shoulder shirt with black slacks or formal pants.