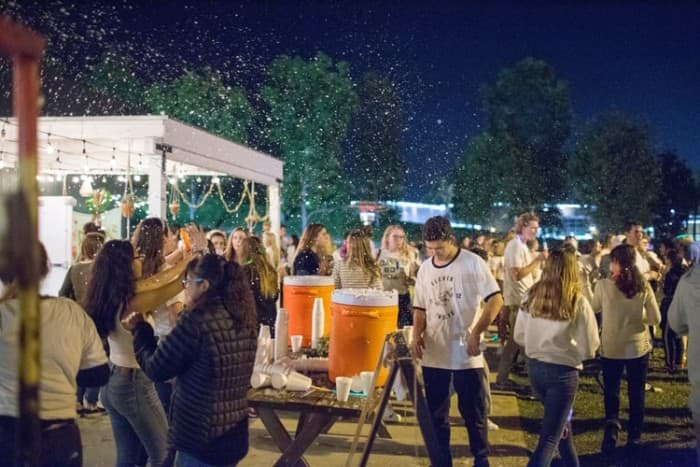 December is that period of the year when to put your party planning skills to the test by organizing an office Christmas party. This party is a wonderful moment to thank and celebrate with your staff for the hard work and loyalty throughout the year. A Christmas party is also a great moment to boost employee morale and enhance company culture. These are key elements for your business success.
Planning a company end of year party is not a walk in the park. This party is essential for your company's overall success but is prone to some mishaps. Some people might skulk in corners or get too drunk to the annoyance of others. This article is going to give you ideas for a remarkable Christmas party your employees will not talking about the whole of 2020. Let's get started.
Date and venue
The party date should be convenient for all staff including top executives and janitors. Tell everyone in advance to allow plotting the date on their calendars. Book a venue earlier to avoid last-minute disappointments. With most companies having their end of year parties as well, the best venues get booked faster. The ideal venue for your Christmas party is one away from the office environment to avoid work-related stress.
Seating plan
The most important part of a Christmas party is giving employees a chance to mingle. You can achieve this through an appropriate seating plan. This should not have your employees hanging together in cliques for those awkward high school moments. A team professional hostess has the people management skills to help you with this. Professional assistance will ensure a seating plan with everyone having a place at the party. Mixing up teams encourages more socialization. This will foster camaraderie, encourage small talk, and make employees know each other better.
Christmas party theme
Creativity is essential to pick a theme for everyone to get into the festive mood. A Christmas party theme will boost excitement throughout the party. You can make it more fun by asking employees to come in costumes. Alternatively, you can have a particular dress code for the party. Consider offering novelty hats and pins to [people coming to your party.
Holiday menu
There is no party without food. So, for your Christmas party at your office, an appropriate menu is required. Your employees don't have to keep talking about the bad food at your Christmas party. Avoiding this requires coordinating with a professional caterer for a menu that everyone will love. Brainstorm with employees to ensure there is something for everyone.
When expecting a big number at your office Christmas party, consider offering a buffet. This will make everyone to eat at their own pace and to come back for more. Drinks should be flowing to avoid employees heading out to nearby restaurants to get their fill.
Encourage socialization and small talk
The most important part of a Christmas party is to encourage employees to know each other better by interacting with peers from other departments. Team leaders get time to interact with subordinates. This is a wonderful way to break barriers, build friendships, and promote solidarity. Avoid introducing work-related issues during the Christmas party. Reminding employees about an oncoming deadline to beat at the party is a serious mood killer.
Recognize outstanding employees
During the Christmas party, have a segment for celebrating the hard work and achievements of some employees. Recognize and award employees who reached targets and company goals to motivate others. After recognizing outstanding employees, introduce rookies to other employees to make them feel welcome. Another way to boost staff morale during the Christmas party is by announcing the holiday bonus program.
Include entertainment
Apart from the official party program, entertainment should not miss including music from a bad, DJ, or group of musicians. Lively music will keep everyone having fun and it encourages more socialization on the dance floor. Wonderful entertainment encourages socialization to boost morale, enhance teamwork and camaraderie, and improve company culture. Employees will appreciate a Christmas party that keeps them engaged and knowing colleagues from other departments.
Games and activities
Finally, you can also encourage socialization during a Christmas party by allowing fun games and related activities. This encourages healthy competition and builds teams. Fun games allow creating focused teams with members from various departments to encourage interaction and socialization. This gives employees a chance to know colleagues in other departments.
The ideal games for a Christmas party are those easy to participate for employees to become comfortable and relaxed. Fun games allow participation without getting people out of their comfort zone. To encourage participation, budget for some prizes for winners of the novelty games.
Wrapping up
As 2019 ends, companies are busy completing assignments and planning end of year parties. For a party that your employees will enjoy, hire hostesses to give the event a professional touch. This will also give staff more time to socialize and mingle with colleagues from other departments.
Author Bio:
Courtney is a freelance writer, with years of experience, creating content for varied online portals. Her content is published on many national and international publications. She loves to write about Arts & Entertainment, Home Decor, e.t.c, Click here to find best Hostess in Dubai.