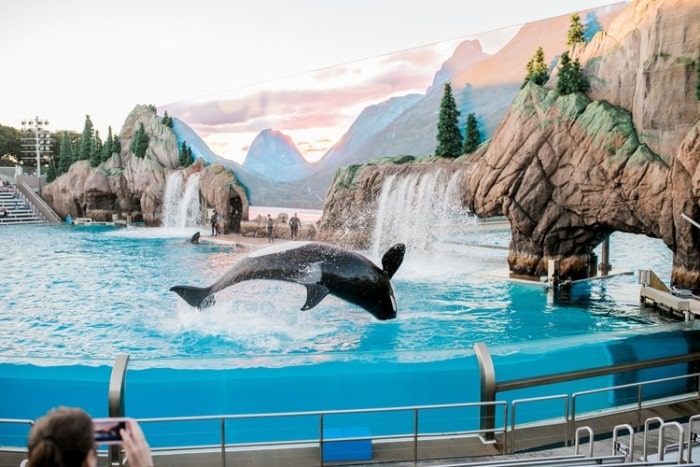 California has many well-known, exciting cities; San Diego is one of the best. San Diego hosts over 35 million tourists each year, making it one of the country's most popular vacation destinations. San Diego, known as the birthplace of California, is packed with countless enjoyable activities. From historical museums and luxurious art galleries to famous beaches and parks, San Diego has much to offer.
The San Diego Zoo
With its 3-plus million visitors each year, the San Diego Zoo is the most popular zoo in the country. Over 3,500 animals from over 650 species call this zoo home. The city wanted the zoo to be as similar to the animals' natural habitats as possible. Therefore, most exhibits are cageless and open so the animals feel more at home. The zoo's safari park is an excellent example of this initiative.
The San Diego Safari Park
The San Diego Zoo Safari Park is an 1,800-acre safari that allows the animals to roam freely as visitors ride around on safari trucks to admire the wildlife. This part of the zoo holds over 2,500 animals from over 300 species. San Diego's love for wildlife led to the establishment of the world's largest vet hospitals right in the safari park. If you're an animal lover, don't miss the safari park.
The USS Midway Museum
Calling all history lovers! Massive U.S. Navy ship turned museum, the USS Midway Museum is a must-see for military buffs. This aircraft carrier actively served the nation for nearly 50 years until 1992. Then, in 2004, it was converted to a museum, demonstrating the history of the ship's missions and its 200,000 sailors. As the only aircraft carrier to serve the Cold War in its entirety, the Midway holds a unique place in the nation's history.
Balboa Park
Balboa Park is a municipal park located in the heart of San Diego. There are over 1,000 acres of gardens, trails, stunning architecture, fountains, and outdoor works of art. As one of the oldest public parks in the country, Balboa Park has some historical landmarks as well. The San Diego Zoo and Safari Park are located here; it's a perfect place for a full-day excursion.
Coronado Island
If your perfect vacation involves relaxing on the beach and swimming in the ocean, then you have to check out Coronado Island. Coronado is much more than just a beach, however. Drive across the amazing Coronado Bridge 200 feet in the air and spend the day enjoying the sun and sand, shopping at Coronado Ferry Landing, and relaxing resort-style at one of Coronado's many smart hotels.
SeaWorld San Diego
Although SeaWorld San Diego isn't the largest SeaWorld park, it certainly packs a big punch. More than four million visitors a year can't be wrong. Like the San Diego Zoo, SeaWorld San Diego is committed to making the world a better place for wildlife and it's a terrific way for families to experience the wonders of sea life.
Old Point Loma Lighthouse
Another San Diego museum worth mentioning is the Old Point Loma Lighthouse. After California achieved statehood, six lighthouses were constructed along its coastline; Old Point Loma Lighthouse is one of them. Although the lighthouse isn't in operation anymore, it is an interesting museum dedicated to California's unique history.
There's so much to do in San Diego, it's hard to limit yourself to just a handful of attractions. If you're planning a trip, take time to create an itinerary so you can fit as much as possible into your vacation. You'll be glad you did.
Author Bio:
Danielle K. Roberts is the Vice President and co-founder at Boomer Benefits, where her team of experts help baby boomers with their Medicare decisions nationwide.