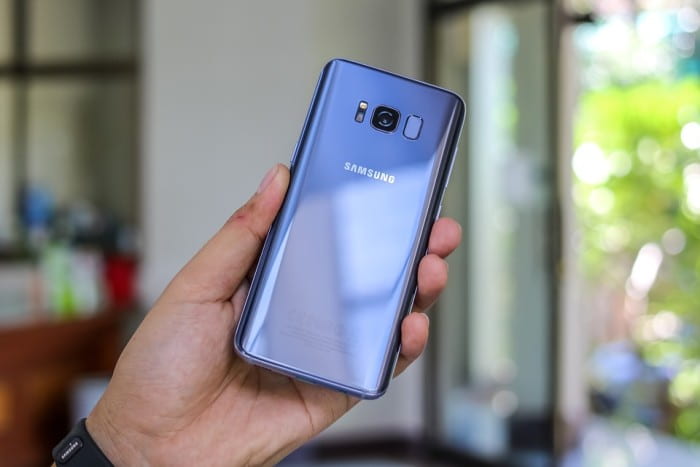 Smartphones are playing a central role in the 21st-century life by not only keeping people connected but also making many aspects of life else easier. As such, investing in a good smartphone is one of the important things that you can do if you want to enjoy a fast-paced life.
One of the best phones out there that combines functionality and beauty is the Samsung Galaxy S8. The S8 has a bright stunning display and a high quality battery that will last long for a phone its size. The Galaxy S8 boasts of a Snapdragon 835 processor that delivers lightning-fast processing power. Although the Galaxy S8 has been around for some time, it has remained a favourite for many people due to the quality and reputation of Samsung devices.
After every few years, it is a good idea to upgrade your phone. This allows you to enjoy newer devices that boast of more efficiency and more functionalities. To do that, you will require to invest a significant amount of money. One of the best ways to raise money for upgrading your phone is to sell your old one.
There are various ways to sell your phone either online or offline. To get quick cash for your phone, consider using credible options such as Sell My Mobile. This is a website that guarantees you quick sale of your device. Moreover, it increases your chances of getting the best price for your phone.
You can sell your device in a few simple steps. All you need to do is post your device and check out the available prices for the device. If you see a price that you think is fair, click at the recycler and sell your device. By providing you with numerous options, this platform ensures you get the best price for your device.
Before you sell your galaxy S8 phone, however, there are several things you should do.
Here are four things that you should do as you prepare to sell your smartphone:
Back up your data and settings in Google account
A Google account allows you to back up your important data and settings so that it can be easy to configure your device again in case you lose it. This data includes information stored in apps, contacts, as well as other Google accounts. You must back up your setting in Google so that you can easily switch and configure your new device.
Backup your files, photos, music and videos
Since most users like to keep their music, videos and documents, it is important to back up those files somewhere before you sell your galaxy S8 device. You can either backup these files on a computer or in the cloud. Whatever option you choose, be sure to back up all the data in the phone memory as well as the memory card if your device has one.
Backup texts and call data
Texts and call data can be important since they are some of the most common methods of communication. Preserving text and call data is paramount to ensure that you don't lose your business or social contacts. Various apps can help you with texts and call logs data backup.
After backing up all your important data from the phone, the next step is to wipe the device clean. This helps you to keep your private data away from the next person who will own the device. To wipe your old S8 phone clean, you just need to restore factory settings. To factory reset a phone, go to settings > Backup & reset > Factory data reset and then select Reset phone.