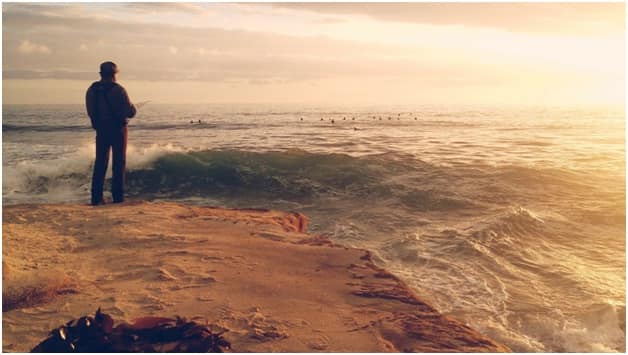 Are you a fishing fanatic planning for fishing travel on the budget? Does sea waves lapping around your waders raise your pulse for a wonderful fishing opportunity? Come along with us on the budget focused fishing tour where you'll be able to catch out some of the most beautiful fishes leaping to eat fly cast into the surf and wandering into the blue paradise. Conquer the underwater world without stretching your dollar with these effective fishing travel tricks.
Count on the experience and not the destination
You don't need to spend a thousand dollars yearning for a deep sea fishing experience at exotic fishing locations. You can land a legend even when you fish on your own at few low budget places like the Bahamas, Yucatan, and Belize. Always remember to stay within your budget before hunting for the ideal locations for an extravagant fishing experience. Look out for few lodge packages and other DIY options that you can book at pocket friendly prices. After all, you need to bait the hook rather than the destination. Shrimp on horseback, pin down piranha and see the jellyfish awing at you over your caliber of fishing in the deep sea.
Be a skilled adventurer with the right gears
It doesn't take a tough cookie to have an outstanding fishing experience if you have the right fishing equipment by your side. A crooked stick, net, rod and reel, and fishing line are few gears you must have in your checklist if you're planning a DIY low budget fishing trip. You can also carry some bait casting reels to catch larger fishes. They can handle your lure to haul in big fishes like a pro. Cast some of the finest marine beauties with these gears and enjoy your fishing tour to the fullest. If you have organized your fishing tour with a professional guide or a high-end lodge, then there are always chances that you can get few fishing gears from them. But if you've decided to conquer the marine world on your own then hit the underwater world with the right equipment.
Take advantage of steep discount during low season
Another great tip to explore the blue world and enjoy fishing on a low budget is by planning your tour during the off season when the accommodation and fishing packages slash down at a bumper rate. You can seek a big discount during this time and this will not only relieve you from the stress of the budget but will also pave the way for tarpon fishing and permit fishing. You get discounted rates mainly during summer and fall season because few giringos make up their mind to explore the destinations in the South when the weather is so pleasant. So the rest of the locations become a low evacuated target during this season. You can definitely take advantage of the steep discounts and plan out your fishing tour during this time
Get rid of the single supplement fee by joining a hosted group trip
The biggest strain that falls on to your budget while planning a fishing tour is when you're a single angler. If you wish to cut down the added expenses of-of booking your boat and searching for accommodation, then join a hosted group trip or try to gel up and accompany with few friends who are inclined towards fishing. You can find a great selection of hosted trips and avoid the strain of single supplement fee. Sometimes these groups also offer special deals and offers which can even spice up your fishing adventure. You also get to enjoy more when you invade the blue sea and show your fishing skills to the group which is accompanying you on this leisure trip.
Enhance your fishing skills by staying at camps
Staying in hotels might be a costly affair if you're planning to have a great fishing experience in the budget. Beat the hell out of the classy hotels and lodges and plan out to stay in the well-organized camps. Camping also gives you an opportunity to experience a bundle like waking up to the beats of the flowing river, interacting with the locals along the woods and getting close the open arms of nature. If you have a sleeping bag, a tent and your fishing gears you don't even need to pay the baggage fees. After all thrill and adventure are all that you seek for during this trip.Lack of funds can never stop you from catching the beauties of the underwater world if you cut down the unnecessary costs and focus on the passion that has brought you so far.
Never let the strain in your budget become a reason to cancel out your fishing tour. You can create an epic adventure and one in a million experiences if you plan out your fishing trip keeping these tips in your mind.