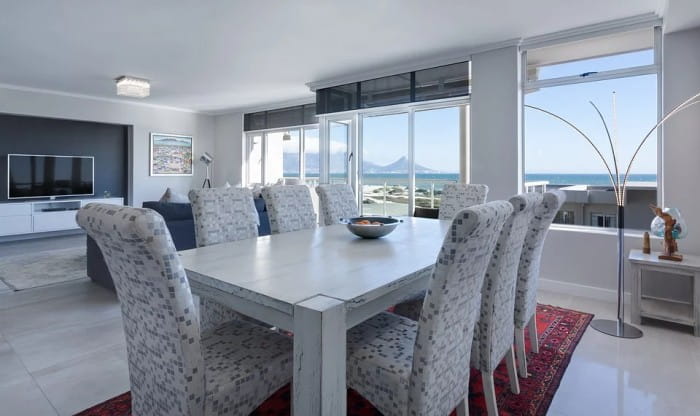 Unless your work schedule is abnormally crazy, your home is where you spend most of your time. In essence, your home acts as your living space, reading or working space as well as a makeshift entertainment space. Hence, when implementing your interior decor plan, you need to balance between letting your personal style and tastes shine through and incorporating some great home design ideas.
Fortunately, you don't need to hire a home or office interior designer to spruce up your living quarters – you can do it all by yourself. To help with that, we present the following 8 DIY home design tips that can help you.
Eye-Catching Colours
Color is one of the most important factors in a home decor plan. Different colors evoke different moods in people and can also be used to tell a story. As you go shopping for paint, have a colour palette in mind. The palette can be monochromatic, that is, mixing darker and lighter hues of the same color, such as blue and light blue.
You can also go the common route of pairing colours according to the temperatures they are associated with. For instance, mixing blueish and greenish colours gives the illusion of a "cool" temperature. And talking of colour blue, research shows that blue is the most popular color among both men and women. So, you may want to have some blue shade if you usually have lots of guests.
Leave Your Collectibles Out If They Don't Fit
If you are one to collect art pieces, paintings and souvenirs, you need to make sure they blend in with other elements in your room. For one, a large painting with vivid colours such as bright red or orange will stick out like a sore thumb if put in a living room designed in a minimalist black and white theme. In that case, you may have to exhibit it in a different part of the house, such as a corridor or the balcony.
A Mirror Can Do, or Two
Do not be afraid to add a couple of mirrors as they're not only dirt cheap accessories, but could also add another dimension to a room. If a certain room is small, adding a full-length mirror on one side could make the space appear bigger.
You can also use mirrors to hide dark spots and paint scratches on the wall and they can also serve as focal points of a room in the absence of a fireplace or mantelpiece. Last but not least, a mirror placed just next to a window enhances the room's natural lighting. 
Incorporate Better Built-In Structures
The built-in structures in your house, such as the kitchen cabinets, closets, and bookshelves can add to, or take away from, your home's appearance. Ideally, you want all your structures to look custom made and appear in synchronization with other furniture.
The cheapest, yet most effective way to go about that is to have your bookshelves, and closets, extend from the floor to the ceiling. A bookshelf or closet that takes up that kind of space will appear expensive, and more imposing than one that only takes up half a wall. And the good thing is, you can do all the required building and fitting by yourself.
Remove Old Fixtures Where Necessary
During or after implementing your decor plan, you may notice that some older fittings, such as door knobs, kitchen racks, drawer pulls and light fixtures don't fit with the new theme. Don't hesitate to remove them. They are often inexpensive, and very easy to replace.
Accentuate With Some Accessories
The use of accessories to complement a home's style and themes is an oft-forgotten and understated craft. And it doesn't have to be something fancy like a porcelain chandelier. You can always shop for simple, but elegant accessories such as candle holders, clocks, flower vases, rugs, wall hooks and cushions.
All you need to do is make sure that whatever type of accessories you choose to include in your decor fits well with your general color scheme and tells a certain story. For instance, a wall clock, or fireplace accessories in gold, silver and ruby colors ooze elegance and sophistication.
Get Those Window Treatments Right
In a typical house, the living room will have at least two windows. The wall space occupied by the windows mean that they have to feature in your decor plans; otherwise they will stick out in a bad way.
Window treatment is not a fancy or sophisticated thing as the name suggests. It can be as simple as hanging long lined drapes or thick, elegant curtains on your windows. In regards to that, avoid buying curtains made from see-through or unlined flimsy materials as they often appear cheap and tacky.
Additionally, you can also raise your window and curtain panels to make the windows appear grander, and taller. Complement that with long curtains, preferably in minimalist or dull colors.
Don't Forget the Doors
The designs and colors of both your interior and front doors say a lot about you. Depending on where a door leads to, and how regularly it's used, you can make it blend in with the wall colors, or stick out and attract attention.
Generally, doors at the end of hallways are better off having the same color as the surrounding walls. Contrastingly, for doors near the living or dining area, you may use colors that contrast nicely to the wall, to capture attention and pique curiosity. For example, a door in bright blue or cherry wood finish colors contrast very well with white or grey walls without appearing out of place.
A great home design scheme will not only make you feel proud and relaxed every time you're at home, but will also make the perfect backdrop for quality moments with your loved ones.
Author's Bio:
Brenda loves making home concepts and office design come to life. At a young age, she fell in love with architecture, and now, working in the world of design, she focuses on creating modern and fun spaces for businesses. When she's not designing or writing, Brenda spends time with Luna, her lovely German Shepherd.