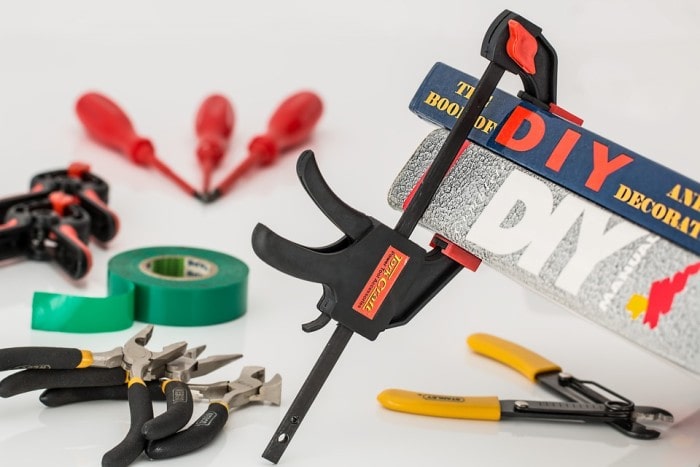 Before you begin changing stuff in your home, you need to look at how much money you can realistically set aside for making your home look like one of those modern style homes that we see in magazines.  You might think that it's mission impossible since there are so many things that you would like to replace and change. But keep in mind that there is no rush to do everything at once. Make a list of all the things you want to do and decide what will you do in each upcoming month.
It is also essential to know that interior designers revealed some tricks for modern house designs that can give you insights into making a stylish home without getting head over hills in debt.
There are plenty of DIY modern house plans from decoration to renovation that you need to know about.  We are happy to share with you some that we found most appealing and at the same time, simplest to do.
Modern House Plans
When talking about current house plans, it is essential to know that they usually include minimalist designs with very few details, monochromatic colors, lots of light, and so on. In one word, everything is kept pretty simple.
With all these thoughts, it shouldn't be so challenging to give your house modern home design.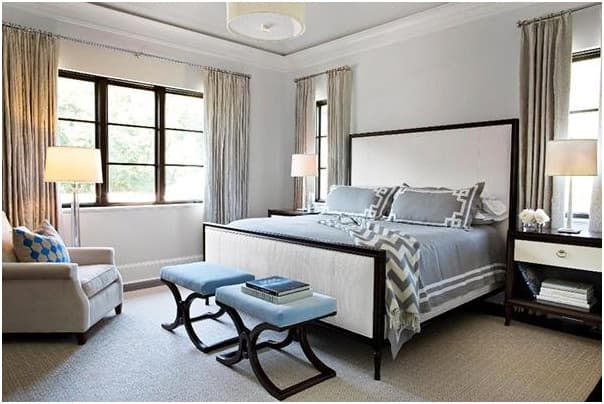 Paint the Walls
It is one of the most basic and also the cheapest things you can do to improve the looks of your crib. But, choosing the right paint for each room isn't always as straightforward as it might seem.  It all depends on what you are looking to achieve. For example, if you want something glamorous for bedroom, you can choose colors that are a bit bold. For instance, the right combinations for the bedroom can be grey and turquoise or orange and blue, and so on.  To get some ideas you can also check modern house design magazines.
Give Your Kitchen a Face lift
Many people consider the kitchen to be the most critical room in the house. Your cooking space deserves some upgrading now and then since you spend so much time there. There are plenty of suggestions corresponding to modern house plans what you can do for your kitchen's upgrade. For example, you can give the cupboard a new finish or paint them in an entirely different color. Also, you will be surprised by the change a few pieces of art can make. Another idea that will cost you next to nothing is to bring in some metal stools. You might feel reluctant about this because metal seems too cold for the kitchen. However, they come in amazing colors, so most times, you won't think that there is something made of metal in your kitchen.
 Upgrading Small Home
Many people think that space limitation poses a significant problem, but nothing can stop you to have a small modern house. Not just that, there are no obstacles, but you can do it by making simple changes. Everybody likes the warm wooden floors and not only for the appearance but because they are durable and timeless. You can choose between completely replacing your old floor, or if you feel that even that is too much investment at this moment, you can refinish existing hardwood floors. You will be amazed at how your small home transforms with little effort and even less money.
Another thing you can do in a small space is completely changing the bathroom – replace the tub with the beautiful looking little shower cabin, change the faucets, lighting, and so on.
Bring More Daylight Inside
Old windows don't just disrupt the appearance of your home but consume too much energy, as well. Studies show that if you have old windows, it is very likely that you need more power to heat the place during winter.  Even if old ones aren't faulty, it is much better to replace them with new windows as they bring more sunlight in your house, making it appear bright and more attractive.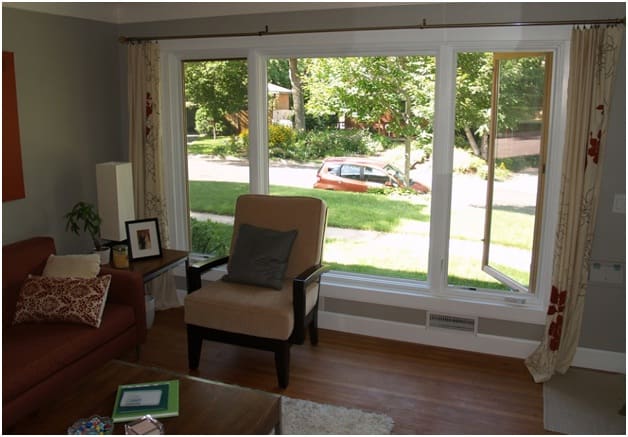 Add House Plants
When you are thinking about what changes you can make in your home according to modern house plans, a thing you shouldn't forget is indoor greenery.  If you visit your local florist, you might find a lot of unusual plants that can give a whole new look to your living room.
Landscape Your Garden
People rarely focus on modern house exterior while going through all of the things that need to be done to create a fashionable living space.  We think that few flower pots and a tree are enough. However, curb appeal is equally vital as the attractiveness of the interior. The best thing you can do is to consult with experts to find out what kind of shrub and trees will prosper in your garden.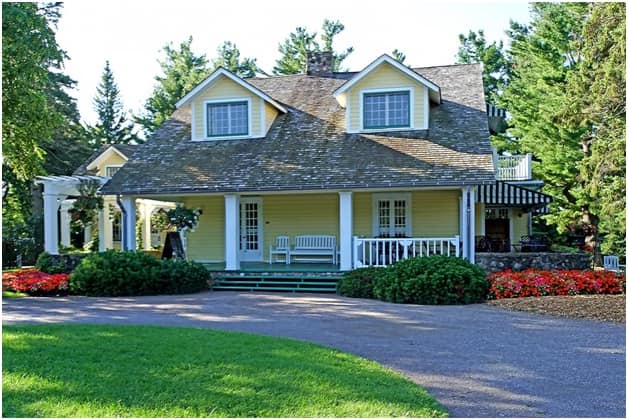 Dress Up Old Furniture
It's been some time that you are looking at armchairs and sofa in your living room thinking you should give them away or throw them out. But of course equipping a home with brand new furniture is quite expensive and you aren't in a situation to splash out. Well, this shouldn't be the reason for you to suffer because you are stuck with things that don't make you happy.  Your living room furniture will get a completely new life if you only cover them with new slipcovers that come in various colors, shapes, and sizes.
Conclusion
As you can see, there are a lot of ways how you can upgrade your home, whether you are looking for modern home exterior or interior options. And the best thing is you can do all of these things on your own, and they won't cost you a lot.  Do you have some ideas for modern house plans you would like to share with us?  Or do you think that you will try some of the updates that we mentioned in our text?
About the Author
Thomas Glare is an interior designer and consultant. He is advising people on what changes they can introduce to make their homes a cozy place. He likes to change interiors to modern options. He is also developing a dedicated mobile app for Android that will help beginner designers.