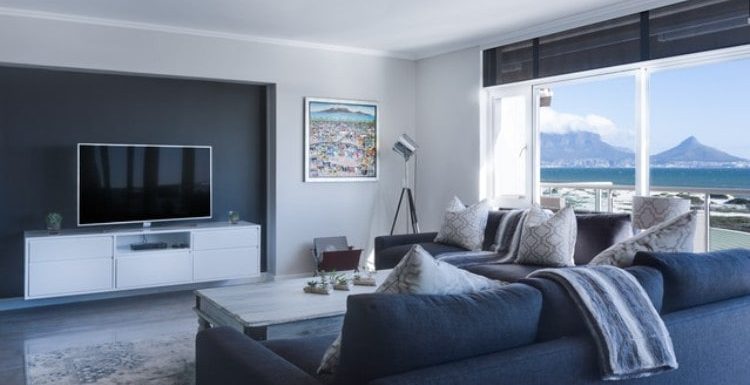 Your home should be a haven for you and your family. It should help you keep off the worries and stresses of life. Making your home comfortable and relaxing all year long will do magic on your energy and productivity. Achieving a cozy home does not take much. With the right choice of lighting, color, and furnishing, your home will be as accommodating as ever. Here are tips to keep your home cozy all year long.
Lighting
Fine-tuning your lights is the first step to making your home cozy. Get rid of all the neon and cold temperature lights and go for warmer lights. Get some nice lamps to help you relax with a book after a long day. The conventional overhead lights do not provide the coziness you require.
Make use of dimmers to set the appropriate mood for any occasion. In addition, make use of smart lighting technologies such as hue light bulbs. These smart lighting bulbs might require you to dig deeper in your pocket, but they are a worthwhile investment.
You can easily change the color to whatever your mood feels appropriate. Light from some of these bulbs and lamps help add some warmth and texture to your living space.
Add Texture
Awaken your moods with the sense of touch and feel. Add objects to your home which you will feel good and compelled to touch. It prompts you to use furniture, textile, finishes, and objects that trigger visual and feel interests. It will make your room interesting and inviting.
 Practical examples of adding texture to your living space include using a mix of textiles and fabrics such as cotton, leather, linen, silk, and wool. Furthermore, you can add texture by adding colorful or graphic wallpaper to the walls, soft furnishings, and textured floor tiles.
Color
The perfect color choice will make your home accommodating. The primary color choice is the paint colors. There are many shades of colors for you to choose from. Of the choices you make, select warm and cool colors. These colors can change your mood to a vibrant one, relieve your stress and help you fall into a good night's sleep.
Warm colors such as orange, yellow, red, or a combination of these colors tend to set your mind to think of warm things such as heat and sunlight and make you vibrant and passionate.
Cool colors, green, blue, and light purple, tend to make you think of cool things such as water and the sky, making you feel calm and relaxed. While selecting your colors, make sure they complement your lighting choice.
Underfoot
Your home will not be cozy enough without an accommodating and comfortable underfoot. Make your floor accommodating and warm today with a heated floor system and some rugs. A heated floor system will help keep your underfoot comfortable and effective in an energy-efficient way.
Layering rugs on your floor has some added benefits. They complement your interior design scheme, add some artistic style and texture, and have some sound absorption characteristics. The right choice of underfoot coziness will keep your home worth living in all year.
Plants and Fresh Flowers
It would be best to have some living things in your space to make it more accommodating and cozy. Plants and fresh flowers will do the magic by breathing life into your apartment. They make the air cleaner and fresher by converting the carbon dioxide you exhale into oxygen and carbohydrates.
They have amazing aroma therapeutic capabilities by providing a sweet smell with some psychological benefits. For example, the smell produced by lavender has a calming effect on the brain, thus offering some stress-relieving effects. Furthermore, flowers, plants, and pots complement the existing house decor and texture and evoke feelings of liveliness in your space.
Add a Great Throw
A throw gives you easy access to a cozy alternative to curl up on the sofa with a book or a movie. The material options of throws are endless. Throws have endless home decorating benefits.
In addition to keeping you warm and cozy, they add texture and stylish accent colors to your space. Upon choosing the appropriate throw material, you ought to learn about throw styling methods such as the folded arm, the overarm, the tidy corner, the basket case, the folded seat, and the cozy corner. These throw stylings will make your space more inviting and accommodating.
Final Thought
Your home should be as accommodating and cozy as possible. A cozy home gives you a space to refresh and replenish your energy after a busy day. These tips will prove effective in helping you make your home cozy all year.
Author Bio:
Samantha Higgins is a professional writer with a passion for research, observation, and innovation. She is nurturing a growing family of twin boys in Portland, Oregon with her husband. She loves kayaking and reading creative non-fiction. If you live in a cold temperature region, she recommends using a heated floor system in your home.