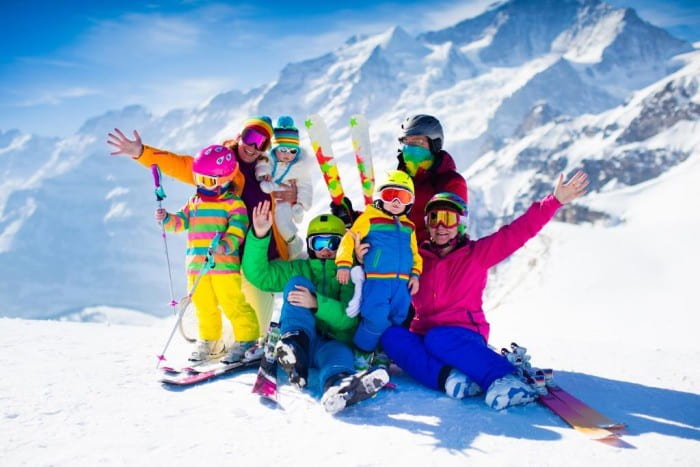 K2 snowboards
Some people spend more time indoors in the winter while some prefer skiing, skating or doing something as adventurous as cycling with fat bikes or snowboarding with K2 snowboards to make the most out of the winter season. Winter is also a great time to travel and spend some quality time with your family and friends.
However, those who plan to travel to cold places in the winter can find it quite hard to indulge in such activities and sports that can be enjoyed outdoors.
Moreover, those fitness enthusiasts and athletes who like to stay fit don't get enough motivation to exercise during winters as it can be quite hard to walk or jog outside due to excessive snow.
Therefore, it is better to opt for such fun sports and activities that can be easily played outdoors during winters without any hassle or stress. Many winter sports are meant to be played under professional supervision and can be quite expensive as well. In this article, we will discuss some popular sports that can be enjoyed during winters and aren't too expensive either.
Fat Biking

Fat biking was introduced in Alaska to help travelers travel easily through fat bikes. Fat bikes usually have thick tires and forks to allow people ride smoothly on the snow. Riding fat bikes is so much fun than riding conventional mountain bikes that fat biking has now turned into a proper sport, especially in those colder regions where the track isn't smooth enough for sledding or skiing. Fat biking is not an expensive sport either. You can save a lot of money and enjoy this sport by renting a fat bike instead of buying one.
Ice Boating
Iceboating is a popular winter sport where people sail on frozen lakes. The boats used in ice boating are quite different from regular boats. Ice boats sail on thin blades instead of a centerboard or a keel. It is a great option for professional sailors to sail during winters when the lake is frozen.
Biathlon
Biathlon is a popular competitive game that is a hybrid of professional skiing and shooting. The player who shoots in the least possible time wins the competition. Since, the game usually takes place on different ski routes, you need to be a good skier in order to play this sport.
Shovel Racing
Just like fat biking, shovel racing wasn't considered as a snow sport earlier. In fact, it was introduced to help ski lift operators travel from one place to another. The game is not exactly a competitive sport but you can participate in several shovel races held in different parts of the US especially in New Mexico City.
Curling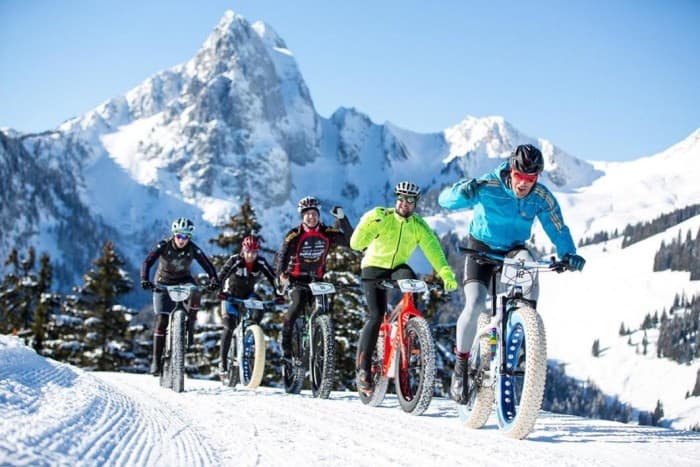 Curing is a unique winter sport that later became a part of the Winter Olympics. It is quite similar to golfing and involves friction where the player has to slide large pebbles  across a sheet of ice. Although, the game looks quite simple and straightforward, but in reality, it is not as easy as it seems. You need a lot of practice and accuracy to hit your target.
Skeleton
Skeleton is a thrilling winter sport where you have to ride a tiny metal sled on a swirled ice track with your body lying face down. The game doesn't require much skills, but can be quite risky as it is a fast-paced sport and can cause injuries if not played properly.
Bob Sled
Bobsledding or bob sleighing is quite similar to snow skeleton. It is a multi-player sport which requires a team of two or four people. Here, you have to slide down on a twisted ice track using a four-runner bobsled. It is a fun activity for families and friends to enjoy and spend some quality time together during their stay at a ski resort.
Dog Sledding
There is no doubt that dog sledding in winters is a unique way to experience beautiful winter wonderlands on your own. The experience of dog sledding is not only unique but it brings you closer to the nature as well.
Snow Shoeing
Snowshoeing is another popular winter sport that is quite simple to play and doesn't require any fancy gears as required in other winter sports. You can enjoy this sport in many different ways. You can either hike or trek for sightseeing or take part in a competitive race.
Ice Climbing
This sport is perfect for rock climbers and mountaineers. Ice climbing involves ropes through which you can climb up and catch glimpses of icefalls and frozen waterfalls. If you are new to ice climbing, then it is better to take some training beforehand to prevent accidents and injuries.
Excessive snowfall and icy roads can make it hard to play outdoor sports during winters. The games and activities mentioned above are not only fun to play outdoors but can also help you stay fit and healthy during the winter season.
Author bio-
Northern escape heliskiing is a gateway to your enthusiasm of experiencing an ultimate heliskiing adventure. We offer an extensive range of services for your safety so that your heliskiing trip can be made unforgettable while you fly in the midst of chilly mountains of British Columbia and Canada.