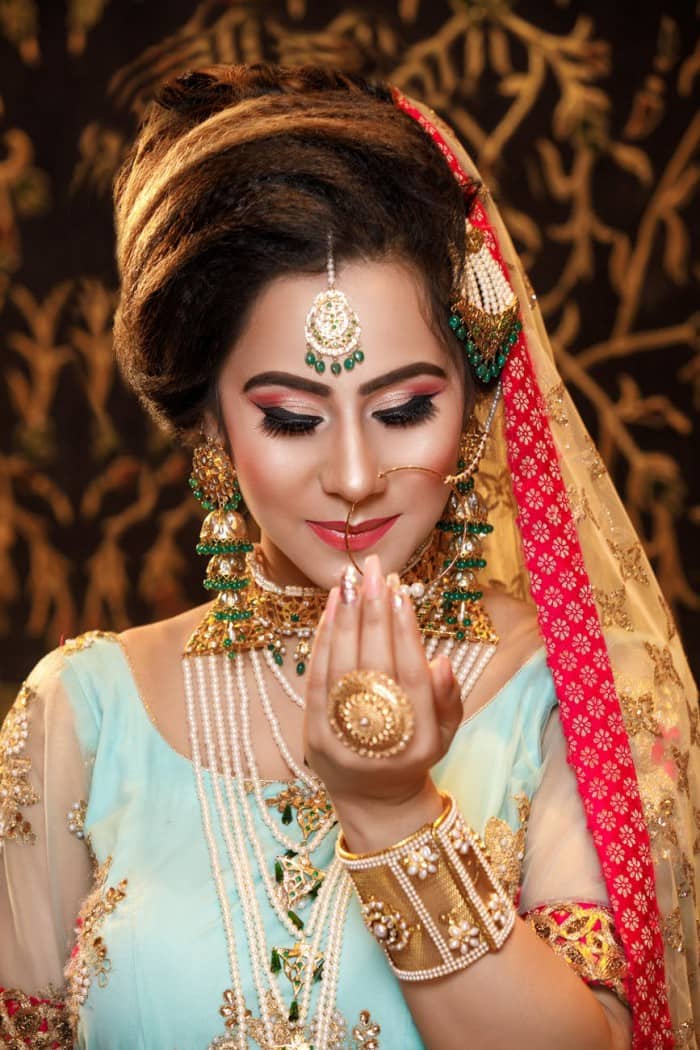 Weddings can be very glamorous and high scale events. They usually take a lot of careful planning and organisation. Everything has to be perfect. From as minor as the colour of the plates used to the dress of the bride, each detail matters. Charles R. Swindoll says, "the difference between something good and something great is attention to detail."
These things take time and sometimes you may not be able to pay attention to every detail. After getting your venue, the vows, catering, DJ and dress organized you'll need to give your attention to one more aspect of your big day: the accessories.
Accessories range from the bouquet to the headbands, bracelets, necklaces or whatever accessory you choose to wear. Accessories are a great way to improve the look of your wedding dress. Perhaps you feel as though something is missing but you just don't know what it is. The right accessories have to power to make or break your look. No matter how beautiful a dress is, it has to complemented nicely.
Therefore, you have to wear the correct and appropriate accessories in order to ensure that you're satisfied with your appearance. There's no need to panic. This article is here to help and guide you on your journey to properly accessorising your wedding dress. Here are ten tips or guidelines on selecting your wedding accessories.
Decide on a theme – The first thing you need to have is a theme. Everything circles around this theme. Your venue decorations, your dress etc. Once you pick a theme you accessorise according to that theme. If you're going to stray from the selected theme it is not advised to stray too far. This is why the wedding dress comes before makeup and accessories. It is only when you have decided on your wedding dress that you will be able to safely and swiftly make decisions.
Don't forget your flowers – After you have selected a theme and a wedding dress what comes next are the flowers. The bouquet you'll be carrying. In some situations, the husband buys the bouquet or picks the flowers for the bride like in the case of Prince Harry and Duchess Meghan. However, if you want to pick the flowers yourself, you can pick flowers that hold sentimental value. If you're wearing the traditional white dress, your bouquet could also be a pop of colour.
Coordination is important – There is no doubt that your wedding dress would look more pronounced if it were surrounded by bright colours. However, you have to remember that coordination is very important. If you're wearing silver earrings, stick to silver all through. Don't wear silver earrings with a gold necklace. It'll clash and look tacky. Your metals should be of the same kind. If you're not wearing any metal jewelry, you can try wearing pearls. They're very classy and they add sophistication to any outfit they're coupled with. Warm colours like white or light yellow would look stunning when they appear with your wedding dress.
Don't go overboard with the makeup – A soft look is the best choice for your wedding. It'll come out great in the pictures and you won't have to worry about whether your foundation is cracked. The wedding is often an event that lasts the whole day. The less makeup you wear, the more comfortable you'll be. If you're not confident about your skin, you can try a skin care method months before the big day to clear up any remnant acne or blackheads. However, if you're a fan of makeup you can focus on the eyes and lips. Perhaps glossy lips and a sultry eye. Be sure not to wear lipstick that will stain your husband's mouth after the kiss at the altar and don't forget to test your makeup look before your wedding to be assured it'll look good in the pictures.
Remember to layer – Layering isn't solely restricted to being practical. Bringing a faux fur jacket will help you stay warm in the cooler seasons and look good. It also doesn't hurt that faux fur feels really good on the skin. If you're not a fan of faux fur you could try silk gloves.
Shoes speak louder than words – Your shoes are a very important part of your ensemble. Are you a fan of stiletto heels? If you're not a fan of any type of heightened shoes you could always change your shoes after the court or church ceremony. All you have to do is make it through those first few hours. Wedge shoes and sandals are comfortable substitutes for the stiletto. The next thing to decide is the colour of your shoes. If you've stayed light and monochrome in terms of makeup and jewelry now is the time to pull out the big guns. Loud colours like bright red or pink are stunning colours that will complement your cool look.
To Veil or Not to Veil – Veils are part of the elaborate church ceremonies. If you're not into veils, you can always opt for a floral headband or piece. You could pick vintage headdresses from the 50's or elaborate band-like crowns that will circle your head.
Beneath the ensemble – The question of what to wear underneath your wedding dress is one that is often asked. Some brides choose to wear corsets while some don't. These accessories do improve the shape of the dress but it is not a necessity. If you're not a fan of tightly fitted outfits you could always opt for a belt or a dash around your waistline. This sash could match the colour of your husband's suit or tie. There is also the opinion of garters, pantyhose or fishnets. These are all optional. You should in no way feel obligated to wear them except you want to. Your shoes will look great with or without a pantyhose.
Manicures and pedicures – Givenchy said, "Luxury is in each detail." Your hands and feet have to look good. The nails are all yours, you can get acrylics or keep it simple. Just be sure it's in line with your clothes and theme.
Make it Yours – Reading articles on how to look at your wedding can distract you and turn you into a whole new person. Your husband fell in love with you just the way you are. Remember to be yourself and add a personal touch to your ensemble, it is your wedding after all.
It is important to note that you should only have one to two bright colours in your ensemble otherwise it would look messy. Lastly, don't forget to thoroughly enjoy your day.
Author Bio:
Thomas is the Co-Founder of Folsom & Co. He started Folsom & Co after following his passion of designing and creating a modern style for the new generation. Thomas works closely with designs that are inspired by San Francisco. All the women wearing like folsom and co free leggings, bikinis, bathing suits & watches (for men and women both) are made of quality materials to get a nicely finished end-product at an affordable price.