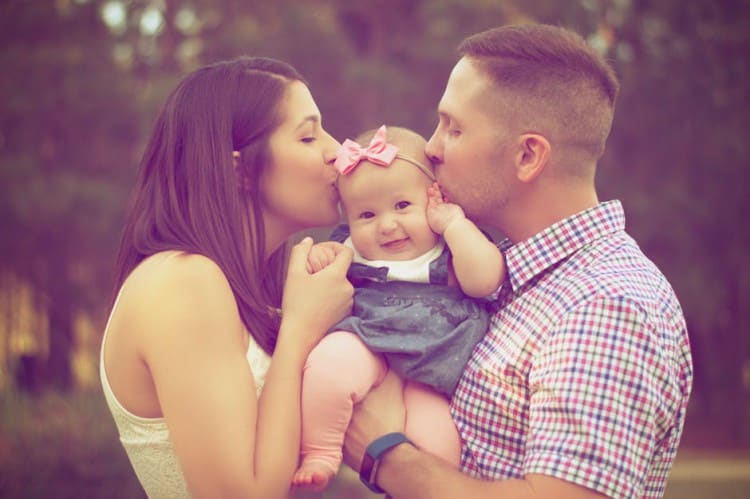 Choosing baby gears is always very tough and overwhelming for the parents. Actually, it is a bit confusing – which one to take and which not to take. It also happens to me when I first became a father. I had to buy some necessary baby gears for my growing baby and face a lot of problem in doing so. The main problem I faced there was with the size of the gears such as baby clothes. As my baby was growing then so I had confusion in my mind in choosing the right baby appliance. And that's why I along with my teammate research on that topic to find the top 3 baby gears you should have for your growing baby. Let's check that.
Top 3 Baby Gears For Your Growing Baby:
So here are the top 3 baby gears for your growing baby. Hope you like it.
Co-Sleeper:
We decide first to go with a sleeping item and the first thing come to our mind is co-sleeper. Some may argue with us and prefer crib instead of co-sleeper. But we choose it because it gives better convenience. Let's see the benefit we get from this.
Feel close to your kid: You will feel close to arm reach your kids. You can look after your baby any time being near to your baby.
Baby Feeding: Baby feeding becomes more easier for you with this. From the review of the parents, we learn that it is best fitted for middle-of-the-night feedings.
Safety reasons: It gives proper safety to your baby while sleeping.
Co-sleeper costs more than the crib but gives you better performance.
Baby Jumper: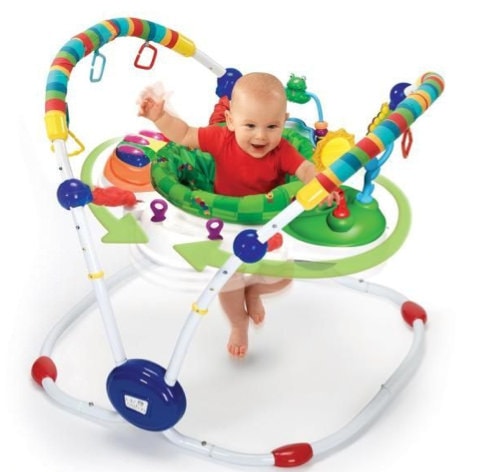 The second gear which makes a position in our top 3 baby gear list is baby jumper; a must needed gear for your growing baby. It is designed for the psychological as well as physical development of your baby. Let's know the advantages of the baby jumper in term of developing your babies growth.
Develop and strengthen the leg muscle of your baby: For proper growth of your kid, it is very important to strengthen your baby leg muscle. As your baby is playing with this gear for most of the time and a lot of leg exercise is done, it gives proper strength to your baby leg muscle.
Pre-walking skill development: The most important factor of this tool is it develops the walking skill of our child as well as body balancing skill.
Make your baby busy: It makes your baby busy with walking and playing with different type of play option available here. So, you and your husband will get a lot of time to do household work. One thing I should mention that all baby jumpers do not come with baby playing options. Just the best baby jumper activity center has different baby playing option.
Some say that it delays the walking time of your baby which is an important thing to consider. Otherwise, it is a great gear doe your baby.
Diapers:
Now comes the most confusing gear- diapers. So we try to give a brief guideline on it to solve your confusion.
There are a variety of diapers available in current time. Some are homemade and some have to purchase from the market. We will show all the point of view here.
Branded Diapers: Branded diapers are found in the market. You can easily use it in any condition. There are different kinds of the diaper in the market. We will talk about the main ones.
From them, one is disposables type of diapers. It is the more conventional type and a bit difficult for the new parent to wear. In this type of diapers, an absorbent pad is sandwiched between two sheets. The absorbent pad keeps liquid away from your baby. You need to learn the process of wearing disposable diapers before using it.
The next one is pull-ups. You get a lot of comfortableness to use this. Just use it as a pant.
Pocket diapers are easy to carry and can use in any situation. It has a waterproof covering that includes a pocket when you cam folded it.
Read More: Want to know about the diaper cake, follow the process.
Cloth Homemade diapers:
I usually prefer to use homemade cloth diapers in the home not outside. Actually, that is the best one for home use as it costs less, wastes less. You just need quality cotton to make it.
N. B- Do not use cloth diapers outside home and tour. If you take our suggestion, we will advise to cloth diapers at home and use pocket diapers for outside us.
Final Verdict:
Hope you like our writing on top 3 baby gear in developing your baby growth. Please let us know your thought on that. For now, goodbye.