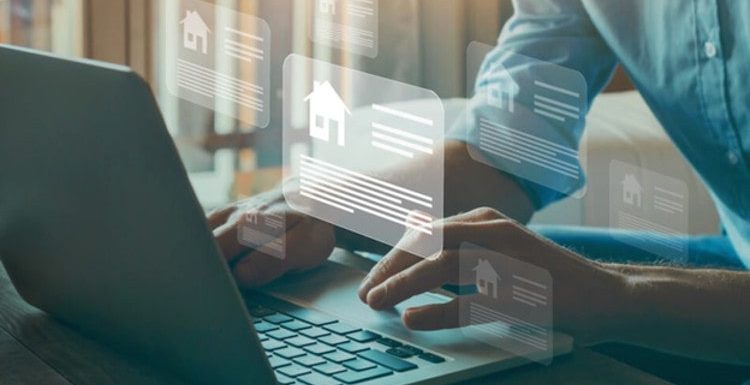 The rental market has been flourishing lately, with rents rising and many tenants either unable or reluctant to move. This action of tenants not wanting to move can slow the filling of vacant spaces. As a property investor, you can find it challenging to get your properties' leases renewed.
This reality brings out the need to try specific strategies to reduce the likelihood of this happening. Social media stands out as a quality and effective strategy here. This tool can help you improve your renewal rate KPIs and lower property vacancy rates through unique tactics.
Do you have an excessive number of vacant units? Do you want to know how to use online resources to get qualified leads in your rental? Journey with us as this article enlightens you on efficient solutions to prevent lengthy vacancies on social media.
Top 3 Ways to Reduce Vacancy Rates Using Social Media
1. Regular Posting Schedule
As social media marketing is a continuous activity, you must frequently inform your audience about your products and services. This is particularly true for landlords with several properties and vacant ones. It would be excellent if you became known as the person to turn to for housing.
You don't have to restrict your posts to posting a vacancy opening. You can update your audience on the various stages of the leasing procedure. There are many creative ways to continue updating the content on your page. For instance, you could utilize an infographic to simplify the process, conduct a live feed, or discuss what other potential customers appreciated at your open house. Allow your imagination to run wild.
Consistency is more straightforward when you limit your online presence to a few apps. Decide which ones are most effective for you and stick with them.
2. Collect Reviews
You'll be amazed by the number of present tenants ready to share a few good things about their stay. Yes, discussing your capabilities is excellent. However, trust develops when you hear an identical item from someone aware of your difficulties.
Profit on that by approaching your tenants and asking if they'd take an interest in writing down a few lines, posing for a picture, or making a video about what they love about their house. Your potential tenants will view it as a recommendation from one home-seeker to another.
3. Create a Website
Websites are increasingly vital for real estate companies because they give prospective buyers a place to find out about the company, browse listings, and contact them for further information. In addition to providing a mechanism for the company to be quickly identified online by search engines, a website can contribute to establishing trust and competence.
Creating a website can equip you with a powerful marketing and promotional tool that reduces rental rates. A real estate website may include thorough property listings, accessible floor plans, virtual inspections, and outstanding images and videos. All these may aid in showcasing houses engagingly and instructively, drawing in more prospective tenants or buyers.
A website can offer clients valuable resources like area details and advice on buying or selling a home. These tools can be a fantastic way to position the company as a reliable and informed information source, which can also aid in generating leads. You can hire a local property manager in Richmond Virginia, to guide you on effectively marketing your rental online.
How to Create Engaging Content for Rental Properties
1. Employ excellent visuals
To get eye-catching photos and videos of the property, spend money on expert photography or videography. Ensure that the rooms are tidy and beautifully set up, that you bring out significant elements, and that the lighting is adequate.
Don't cut corners regarding the number and quality of images you upload for the properties you represent. Online interaction with a home experience increases when many photographs are available. Hire assistance if you need to gain the necessary abilities.
2. Incorporate comprehensive details
When describing your rental property, include all its essential features, facilities, and advantages. Specify the number of bedrooms and bathrooms, square footage, furniture layout, appliances, available storage space, and other pertinent information. Make the room more accessible for potential tenants to picture themselves residing there using evocative language.
3. Capitalize on video materials
Whatever your line of work, video is a crucial content creation component. This is particularly true for real estate investors who work with existing spaces. Make brief videos to highlight your rental property and the neighborhood. You can highlight all the interior rooms, exterior areas, and facilities. Videos are a fluid and exciting way to present your home, and you may distribute them on several websites, social media sites, and listing sites.
4. Point out the benefits.
Stress the advantages of residing in your rented home. For instance, emphasize how convenient it is for households or students if your property is close to schools or institutions. If it offers energy-saving capabilities, highlight the money you'll save on utility costs. Pay attention to what makes your property unique and why it would be a fantastic choice for prospective tenants.
5. Layout Plans
Add floor plans to assist prospective tenants in understanding the property's structure. This is especially helpful for homes or apartments with distinctive or significant designs. Potential renters can better grasp the layout and proportions of a property with the help of floor plans.
Conclusion
Social media as a tool can help your property in various ways, including by helping you fill vacant spaces. There are now several platforms on which you can explore your options. Find the one that best aligns with your property type, vision, and other essential factors. You can also work with a specialist to assist with marketing so you can start signing leases for new tenants more quickly.
In addition, it can be enjoyable to create engaging content for your rental property. Be it for a website or social media platforms such as Instagram or Facebook, doing this will help you draw in and keep your target audience. The process of brainstorming potential inquiries or issues that your customers may have can also help you come up with content ideas.