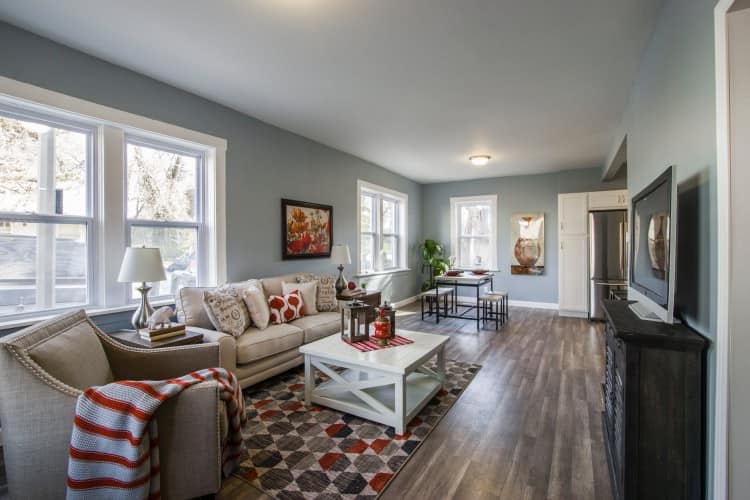 Interested in the New Year's latest Scandi design trends? Well, you've come to the right place. The New Year has brought with it fresh style and innovation. In home decor design, this year is setting up to be one like no other. Some trends have crossed over from 2020, while others have stood the test of time. Many of the trends of the present year stretch from even before 2020. Some of them have maintained relevance. However, we've narrowed down the top four (4) refreshingly new trends for the New Year 2021!
Let's pay close attention to what's trending in the realm of Scandinavian design this year:
1. FUNCTIONALITY IS STILL PRIORITY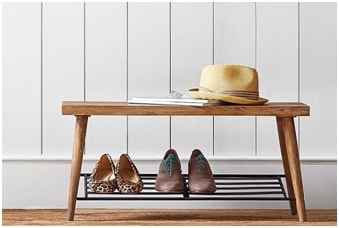 Ideal use of spacing is still a priority in Scandinavian decor. Making sure to use up as least space as possible is important. Ensuring that each piece of furniture plays an integral part in your overall decor ought to be priority.
Apart from being clean and minimalist, Scandinavian furniture carries a particularly pragmatic and functional element. Within Scandinavian decor, every piece of furniture has the capacity to stand out as brilliant.
An example of the aforementioned principle is the concept of racks. A shoe rack for example can essentially be a stool, or a magazine table, once well positioned. Select a room of your choice and tastefully place a piece of Scandi furniture. Most likely you will be able to find multiple purposes for that particular piece of furniture. The only thing to be concerned about would be the quality of hygiene of your footwear. That's something unfortunately we can't help you with. 🙂 
2) WHITE IS STILL NICE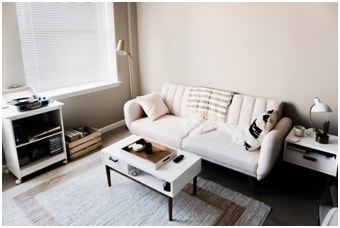 The use of white to give a sense of spacing, coupled with that clean, 'fresh' ambient is still en vogue. Even in 2021, there has been a greater emphasis on simple colors.
One of the main constants in the realm Scandinavian design is the use of the color white. White is not only aesthetically pleasing, but also the main color of choice for minimalist designs. As tastes in design continue to change, the use of white continues to add a refreshing ambiance. It continues to be one of the constants in the school of Scandinavian design.
Two of the main features of Scandinavian design is simplicity and naturalness. These two features gives the room a natural complexion. A feeling of closeness to nature is one of the inspirations of Scandi furniture and design. The use of natural materials like wood, and natural colors like white are constants. White and some bits of contrasting black, or vice versa, is what gives Scandinavian designs those sharp but simple tones.
The concept of the use of white comes from a very simple reality. In nordic countries, with very long and cold winters, the gloomy atmosphere affected people's moods. The local designers then felt it a necessity to design interiors that could positively affect people's moods. And as such, white continues to be an important part of Scandinavian design. In 2021, prepare for more white!
 3) REPLICA CEILING LAMPS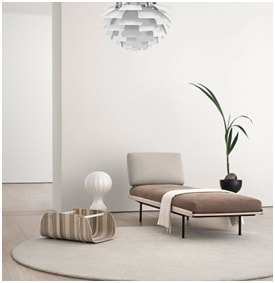 A ceiling lamp is one of those stands out pieces that can change the entire complexion of a room. On the one extreme it can make a room by providing that stand-out feature needed. While, on the other end of the spectrum, it can break the overall symmetry of the decor.
Getting your hands on something that falls in line with the color of the rest of the room is a smart choice.
Replica ceiling lamps prove to be an affordable option and are more and more becoming the norm for homeowners. You can get that similar quality for, in some cases, half the price or less. At the end of the day the goal is to get the best bang for your buck!
One of the more outstanding characteristics of Scandi furniture is, that in a time when quality equated to expense, the Scandi designers focused in on quality and affordability. Scandinavian modern design has prioritized, from its earliest days, affordable and sleek furnishings. 
4) TOLIX METAL CHAIRS IS THE NEW SPLASH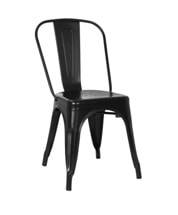 Formerly considered as out of style and old-fashioned, tolix metal chairs have had resurgence in 2021. If you're going to make a splash on anything, this is the year of the tolix chair. Formerly viewed as a warn-out design choice, TOLIX METAL is back! Prepare for a year all about the the tolix metal chair. They're light, smooth, stylish, and come in so many different colors. They're more than able to match almost any decor.
Most of all, they effortlessly fit with Scandi decor.
Some of the most affordable Scandi furniture are not that hard to find. Getting discounts can be made easier if you look for those discount replica sites. In addition, considering that tolix metal chairs many times are sold together in bulk you can get great deals. Regardless of what you get, make sure you have a budget and stay firmly within it!
Author Bio: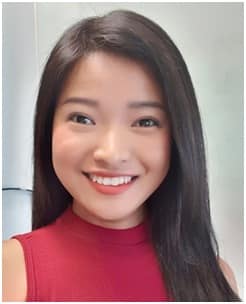 Hi my name is Lisa Berg. I'm a writer, traveller, but most of all a lover of great design. I especially love Scandinavian interior home decor, check here- Bybespeok.com. I spent some time travelling through Scandinavia and was enamoured by the art I saw there. Ever since I've just loved everything Scandi. One of my other passions after design is writing. So putting the two together – Scandi furniture and writing about it – makes for the most perfect combination.