Managing a small business is not easy. You have to develop a competitive marketing strategy, advertise your products and services, handle your employees, and on top of all that, take care of your finances. If you run your business alone, these tasks can overwhelm you.
However, technology provides a solution to help business owners manage their finances more conveniently. Accounting software can accomplish tasks for financial management quickly and efficiently. Numerous solutions for accounting software are available for small enterprises. If you want to make financial management easier, take note of the top 5 proven tools for your business.
A2X Accounting Software
A2X is a cloud-based accounting software that directly transfers all business transactions from your ecommerce website to your accounting software. In addition, you can integrate A2X with ecommerce websites like Amazon and Shopify, so your transactions are recorded in real-time.
The bookkeeping feature is one of the top features of A2X, but it also includes different accounting features depending on the plan you subscribe to. Overall, the A2X accounting software is the best accounting tool when it comes to features and performance.
Highlights of the A2X Accounting Software
A2X can support up to 5 selling accounts. For example, you list items on Amazon under the UK region and under Europe—A2X can consolidate both regions into one account so you can monitor your sales and other data in one software.
The software can monitor your sales margin and tell you if your business is making a profit or losing to your marketplace competitors. This will help you develop a business savings plan.
A2X can produce detailed monthly reports on your finances and inventory, which you can use to strategize for your business.
A2X can track different currencies and automatically deduct ecommerce sales taxes from payments. No matter where on the globe you sell your products, you can assure all tax obligations are accounted for.
Lowlights of the A2X Accounting Software
Some users find it hard to understand at first. If you have no knowledge about accounting software, you may need a professional accountant to set it up for you and teach you how to navigate it.
ZipBooks Accounting Software
ZipBooks is the accounting tool for small businesses, sole proprietors, and freelancers looking for budget-friendly solutions to manage their finances. ZipBooks has a free subscription that can do basic accountancy, and opens up to more advanced features once you pay for other versions.
It has a user-friendly design, making it simple for novices to understand how to use the program. This tool is one of the best choices for beginners in the business world.
Highlights of ZipBooks Accounting Software
ZipBooks has different features as you upgrade your plan. You can send unlimited invoices and make recurring ones. You can manage your vendors and customers in one software. Advanced features like time tracking, bookkeeping with smart tagging, and adding unlimited users are available in higher packages.
ZipBooks has reliable customer support. They also provide demonstration videos for their software on YouTube and on their social media accounts.
If you're unsure about using this accounting software, ZipBooks can connect you with an expert to help you learn the different features of the software.
Lowlights of ZipBooks Accounting Software
ZipBooks does not include inventory management. So you will need another application if you need inventory tracking.
The software only has single-access permission. It means that anyone who can access the software can see all the data, unlike other software that administrators can limit access to depending on which person uses it. 
KashFlow Accounting Software
KashFlow is the accounting software you're looking for if you need a solution that automates most of your accounting tasks. Manually doing repetitive tasks like invoices can be time-consuming, and KashFlow aims to help business owners do more in a short period of time.
KashFlow is a cloud-based accounting tool, and you can also access this tool via your mobile phone.
Highlights of KashFlow Accounting Software
KashFlow's strongest suit is its billing and invoice capabilities. It's almost error-free, and you can do large amounts of invoicing in less time.
KashFlow has a restricted user option so that you can limit the data access to authorized users only. This way, your data is more secure and confidential.
You can manage payroll and your account payables in the accounting system. You can send payments on time and schedule them beforehand to avoid delays to your employees and paying other bills.
Lowlights of KashFlow Accounting Software
Many users complain that KashFlow has a difficult user interface, and it takes some time to figure out how to use it.
Although you can access KashFlow via mobile phones and tablets, the software has no committed application for iOS and Android.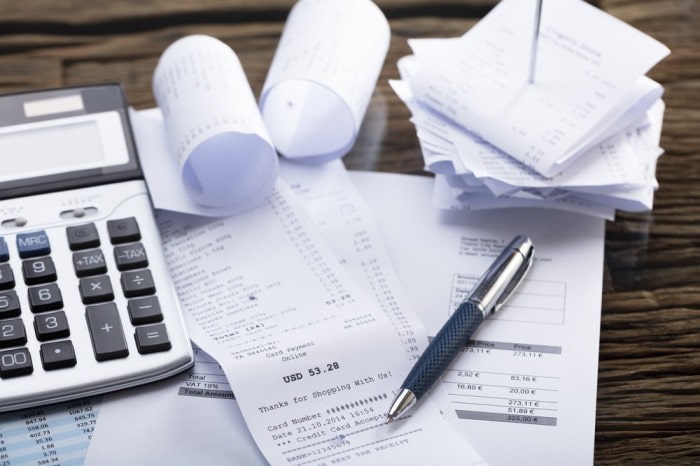 FreeAgent Accounting Software
FreeAgent accounting software specifically targets small businesses to ease their burdens with financial management. The software has reliable accounting tools ranging from expense tracking, payroll, and making invoices.
You can integrate the software with the most popular payment channels and over 700 add-ons. FreeAgent also gives you a free trial to explore its different features.
Highlights of FreeAgent Accounting Software
With its simple UI, FreeAgent is beginner-friendly. From the get-go, you can see your data charts and other important financial data relating to your business.
To keep track of your spending, you can import your bank statements into the accounting program. It can also categorize your expenses in multi-currencies to ensure they are tracked and recorded correctly.
FreeAgent can make invoicing seamless. It has eight built-in templates and can handle recurring invoices. Simply schedule invoices ahead of time, and the system can set reminders for you.
Lowlights of FreeAgent Accounting Software
You can use the accounting software on desktops, mobile phones, and tablets, but it does not support iOS devices.
This accounting tool is designed for small businesses. So if your business grows and more financial data comes in, you may have to change to software that can handle bigger businesses.
MYOB Accounting Software
MYOB is an accounting solution for small businesses and one of the leading tools preferred by professional accountants. Some of its top features include tax management and generating business reports.
You can integrate MYOB with other accounting tools to compensate for the features it lacks, and it also has a mobile version so you can do your accounting anytime and anywhere.
Highlights of MYOB Accounting Software
You can create different accounts in the software to categorize your finances. You can separate your assets, liabilities, expenses, and sales. You can also customize the software to make your accounting more organized.
MYOB can calculate the numbers you need to file for GST returns. This eliminates the tedious process of preparing multiple documents for filing.
You can generate graphs and reports with the system. You can produce general reports for an overview of your financial health or specific reports like sales or expenses to see your cash flow.
Lowlights of MYOB Accounting Software
Sometimes, the time tracking feature fails, causing errors in payroll. You can undo these errors, but you'll have to do it manually.
The accounting software does not have live customer service support, so it will take some time before your issues are resolved.
Final Thoughts
Every business owner knows that accounting is the hardest part of running a business. Finances can make or break your business if they are not done correctly. But you don't have to be afraid to do them: accounting software exists to help you manage your business finances without difficulty. So take advantage.
We hope these five choices help you choose the best accounting tool to keep your business financially secure. But, if you think you need help, don't be afraid to reach out to professionals too.
Author's Bio:
Mike Pignatelli, CPA, is the CEO of Unloop Accounting, an agency built to meet the accounting needs of modern ecommerce businesses. As an experienced financial controller, Mike has worked with various seven-figure inventory businesses. Mike and his team are your go-to accountants if you need reliable data to make sound financial decisions.