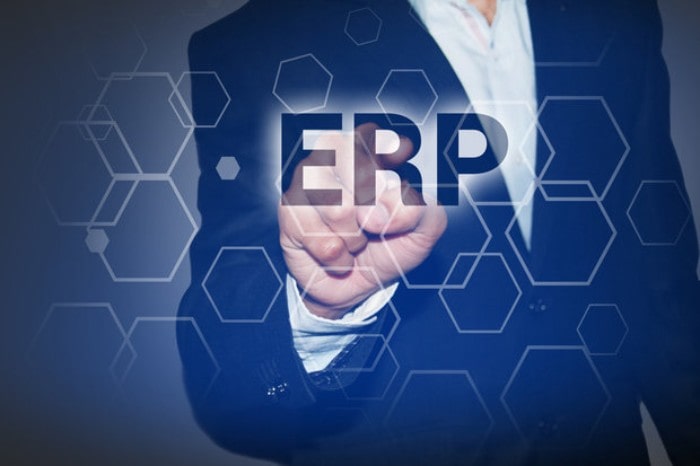 Enterprise Resource Planning (ERP) is capable of managing business processes, enabling a firm to utilize a system of integrated and inter-linked applications to manage business tasks and automate several back-office operations, be it related to services, human resources or technology. Thus, it ideally integrates all the facets of an operation — comprising of processes like product planning, product building/development, manufacturing and sales and marketing — under one roof within a single database system, application and/or a user interface. However, many times even after firms use ERP they are not able to reap the desired results, thus impacting their business growth and leading to their investments in capital, time and resources going into vain.
Thence, it becomes very important to talk about the top 5 key points which one must keep in mind to ensure successful ERP implementation in their respective arena of work. These include:-
Justified Pre-Implementation Choices
Often, ERP decisions are taken rashly and immediately imposed on all the tiers without considering the pros and cons of it. Also, many a times, ERP implementations are wrongly perceived as a cost cutting or cost effective measure, in long run, thus inviting a huge resistance by those associated to the sudden flux of changes taking place.
Thence, the foremost barrier to the success of ERP implementation or for that matter, any such sap software & solutions process, is this "Resistance to Change" and so it makes it imperative to articulate the pros and cons of ERP and analyse the vision with respect to the firm's need for ERP implementation. Not only this, it is also important to get buy-in from all levels of the organization, in which especially the role of departmental heads and leaders is very obligatory in cascading the message to all the tiers and getting their commitment of involvement for the implementation to be a success.
The establishment of a dedicated inter and intra – departmental core team is of topmost priority, with their cent- percent involvement in the various stages of project execution alongside maintain a balance with their day-to-day affairs. If they fail to balance both the aspects simultaneously, departmental heads and associated leaders should intervene immediately and do the required resource planning to eradicate the hurdles faced.
Enhanced Governance Actions
A firm cannot have a team, itself led by someone inefficient in the required domain of sap software & solutions implementation. Thus, after ensuring a committed and active core team, it is very crucial to find some to suite the role of a strong project manager capable of executing the task with clear metrics and proper governance. He / She should be able to handle and provide suitable solutions to the many problems, like those related with Functionalities, Technicalities and/or People related, which may arise in due course of the implementation process, thus ensuring a smooth execution and end-user satisfaction. Also, if such a problem arise which he/she is unable to address, proper governance mechanisms must be kept stand-by so as to resolve the issue at the required level, as soon as possible.
Being Simple and Realistic In Approach
ERP systems are packed with several standard functionalities, like any other resource providing/associated with sap software & solutions, which cater to almost all industries being targeted. It is very crucial, thus, to keep the implementation process as standardized and simple as possible, because greater the customizations greater will be the investments and maintenance involved.
Many a times, organizations just dump all their processes and reports in order to get configurations or development tasks done, without critically analyzing the need, its usage and benefits. For example, in a firm where travel is limited to only an extent of3-5% they will proceed rashly to implement a full-fledged travel management system just because it's a part of ERP. But, in reality, when thought deeply, it is actually not necessary at all that all the processes be automated. Some can be kept manual and monitored accordingly. The decision in such cases must be founded upon the need, the usage and the benefits required for a particular process/task.
A recommended way to be realistic and simple is to develop a master process list which would have within it classifications like Nice to Have, Should Have and Must Have functionalities, from where a better and agile way of ERP implementation can be developed/sought.
Preparation of Data
Data Preparation is a very important prerequisite for a successful ERP Implementation. Poor data preparation may lead to several failed ERP projects and gradually be a major cause for an ERP project missing its utilization metrics.
Crystal-clear analysis and classification of data should be given a lot of weightage in terms of importance. Data should be well-categorized into segments like Transactional, Statistical and Statutory and a better understanding must be developed for process like that of data preparation and migration.
Post Implementation Processes
After a successful first-time implementation of ERP Software, it also becomes very crucial for any organization to adopt good post-implementation Annual Maintenance Support strategy, founded on the learnings and observations from the pre and implementation phases to monitor and well-develop the systems.
Thus, it is an un-denied fact that ERP implementation involves greater investments and more-so-over, it becomes very crucial that the process is carried out successfully.