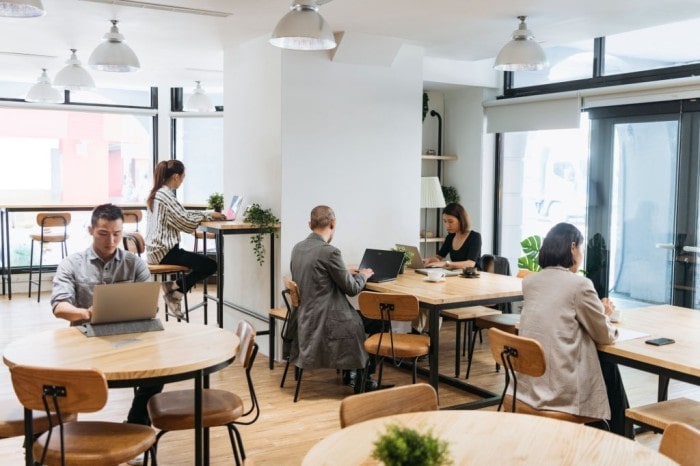 Gone are the days when offices meant brick and mortar establishments where employees are boxed from 9-5, Mondays to Fridays. Today, startup businesses may function without the need for a physical office – they can turn to the Cloud for apps and tools that help them run their daily operations
Enter Virtual Office, a service that changed the way people work. It enables business owners and employees to work remotely by providing a range of business functions accessible through the internet.
Virtual offices also help organizations create a presence in a desirable location without the need to pay rent for an actual space.
5 Elements of A Virtual Office
Still can't get the hang of it? Here are the key elements of a virtual office and how they benefit your startup business:
A corporate address – A physical business address, complete with a receiving area, meeting rooms, telephone, and a receptionist, makes businesses seem a little more prestigious, as opposed to using your home address.
Conference rooms – Whether you're speaking with a client or gathering your team in person, carrying out meetings in a conference room seems more professional than meeting up at a coffee shop or constantly hosting conference calls.
A live reception– a receptionist, answers every inquiry on your behalf. If you're arranging meetings with your business colleagues and customers, having a receptionist onsite helps make your virtual office look a little less virtual.
Mail and package handling – having all your posts sent to your home address is a great service if you're getting mails and packages sent to your business postal address. Virtual offices can also get your mails scanned and e-mailed to you.
Phone answering, call forwarding, and voicemail services – these professional reception services help you manage your incoming calls without having to provide your personal mobile.
5 Reasons Why Virtual Offices Are Perfect for Startup and Home-based Businesses
1. Prestigious image for your business
If you have a physical business address, complete with a reception area, landline phone service, and meeting rooms, it can give your startup business or home-based business a major credibility boost. It's better than constantly having coffee shop meetings and handling everything business-related at home, using your mobile phone.
2. Cost-efficiency
Having a brick and mortar office that's big enough to accommodate all of your employees is expensive, especially from a startup business standpoint. You'll need commercial space to lease or buy, furniture and equipment to provide, and utilities and insurance to pay.
A virtual office space gives you the benefits of an office without an expensive overhead cost, helping you save a lot of money.
3. Employees love flexibility
Looking to grow your company with more employees without requiring them to report to a physical office every day? Having a virtual office space can be a win-win situation for you and your team: for many employees, working from home is a dream come true.
As long as they get the job done, available during crucial times, or working a specific number of hours per week, they can choose their own hours. Just make sure you set up a productive virtual working setup for your remote workers by securing they have the following:
Essential equipment (a laptop with plenty of storage, a fast processor, and a built-in camera, and mobile devices)
Stable internet connectivity
Right communication and collaboration tools for optimizing their workflow
4. Time-saver
Let's say you're an entrepreneur who works from home. As your company grows, you have significantly less time to handle all for business, including inquiries. Now, imagine if you can rely on a professional live person answering incoming calls on your behalf.
Booking a virtual office space, which comes with professional reception service, helps you save a lot of time. A professional receptionist is tasked to handle calls for you, so you can focus more on other more important business aspects.
5. Keeps personal life and professional life separate
With virtual offices, your mails and packages are sent to your business address, not your home address. You can also use the amenities in the serviced office space, such as the conference rooms, for handling business-related tasks.