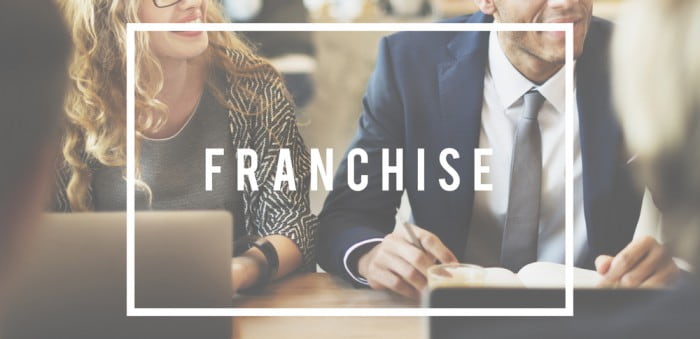 The franchise is like agreeing with the already established company to acquire a license or authorization to sell that companies goods and services in the market or a certain location. If you have a dream to start your own business but don't have enough money for it, franchise business can offer you that opportunity. In the world of business industry, one can always select any industry to begin as long as it is a franchise.
When it comes to franchise business, it is the most risk-free and one of the safest form of starting the business. Through this, you will be able to put in small investment by carrying an already established brand. Under this type of business, the return on investment will come fast so; it is a win-win situation. The business will go on normally.
Nowadays, most of the entrepreneurs are moving toward buying a franchise business. Because they know that this is the perfect way to become a business owner. It will offer you instant brand identification, the best path to financial success, and a lot of support from the parent company.
It is a fact that, you will not require a lot of money to set up your franchise. The market is full of varieties of low-cost franchise opportunities where you can invest your money and can earn decent profits. But sometimes, finding a perfect franchise can be a major challenge for you. If you go for a high-profile franchise business, you may need a million dollars. Finding a perfect franchise is the first important step that you will take along the road to financial freedom. So, don't take any shortcut for it.
Important tips to choose the best franchise at the low cost
Franchising business has proved very effective for those who prefer to get steady business growth. So, the first and basic thing that you need to think about is choosing the franchise that you are familiar with and love the products. Decide what kind of business you like the most and which industry is much suitable for you. However,here are some factors that you must consider while choosing franchise business.
Trust on your expertise
Suppose, you have spent more than five years in food service or hotels and familiar with this industry, you can choose a restaurant franchise. You can manage it properly. Do you love cars and crazy about cars? The auto repair and car franchise business can be the best option for you. Don't choose the franchise, if you are not interested in that business. You may face a huge loss. So, think what your profession is or likes, and choose the franchise.
Examine or evaluate your finances
Buying a franchise can be very costly. So, before you take any decision for this, put together all your financial plans based on your personal situation. Your personal situation can include the retirement plan, refinancing your home, the bank loan, or bringing in outside investors. Don't take an additional loan to buy a franchise which is not under your limit. You may face difficulties in running it. Know your expenses limit and how much amount you can spend on the franchise business and stick to the plan.
Find out the target industry
After determining your skill and interest toward a particular business, you need to acquire all the information about the industry. Learn everything that you can. The market is full of different types of franchises and you can achieve success in several ways. For instance, food services. Here the opportunities are, you can buy a fast food or full-fledged restaurant or you can buy a franchise of catering business. Apart from that, you can choose to go to a wholesale bakery shop, selling dinner packages and more.
Nail down your preferences within your desired field
In one field, you will get many numbers of franchises, and it can go up to hundreds. It is the duty of the franchisor to prepare all the document and paper works that will explain all the things like how much they charge for fees and royalties, what kind of training they offer and more. But, remember that doesn't always rely entirely on the materials or documents that every company gives you. You can examine the public records, evaluate their credit, and ask as many questions as you can to clear out all your doubt. You will get all the information about the franchise opportunity from the existing franchise. They will provide you that information or data that will never be published in corporate brochures. You may not aware of what it takes to run or start a new or franchise business. But, someone who has already done this can offer you perfect guidance.
Take some professional assistance
Starting a franchise business involves lengthy legal documents and those documents carry confusing language and contradictory clauses. Apart from this, another complex process is funding your franchise business. Funding process needs knowledge of tax laws and other regulatory concerns. You can find some attorneys and financial advisors who specialize in working with existing franchisees. The experts can help you in all the legal paper works and will help you to reduce your cost of investment. They will also advise you in choosing the best type of franchise business.
However, no matter what kind of franchise business you are choosing, it will offer you different types of advantages. One of the greatest benefits is you will get low failure rate. The reason behind this is, you will run the franchise business under the name of an already established and recognized brand name. The parent company will offer the necessary setup and unique ideas for the franchise progress. They will also provide training to carry out the business operation. Another major advantage is, you will not worry about for the franchise promotion and marketing. As you will get the franchisor name and the franchisor will do these works. So, give your dream support by choosing the best franchise business and enjoy the success. These tips will help you to choose the franchise at low cost.
AUTHOR BIO

Cynthia J Chase is the professional writer and blogger at Franchise local. This Company provides the best Franchise opportunities to run your own business in the UK.Cynthia has 5 years of experience in writing the various blogs on different franchise industry to give more knowledge to other users about the franchise business.