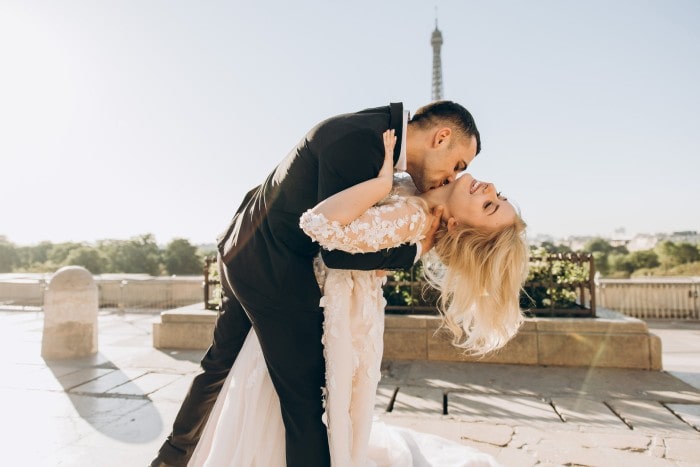 You only get one chance to get it right. Therefore, working closely with your wedding photographer, not just on the day but before the event is crucial.
A makeup artist, a wedding photographer or a videographer, shouldn't just turn up on the day leaving you hoping it all goes well.
Prior planning is everything. So, I've compiled a list of tips that will help go a long way to you not only enjoying your day but getting it right.
Let's dive in at the start of the day:
Consider the Space Where you will Have 'The Morning Shoot.'
A fair portion of the photography for your wedding day is the morning shoot. If you have photography and videography for the day, they are there to showcase and capture the day from the very start.
So, you'll need to consider where you will be getting ready if your home is cluttered and not well lit. It pays to think of a friendly well-lit B&B or hotel where you can book a room. You need to think about space for the bridal party also.
A cheap motel room with old carpets and people crammed in there is not ideal. If you can afford it, go for it as your wedding photographer will make the most of the shoot location.
Another factor in the morning is the location. If you are going to get a nice place to get ready for the shoot, try to keep the room as close to where the ceremony will take place as possible. I always say the best wedding photography and videography are done behind the lens, not the wheel!
You can save the money on the room with the time you save from the people you are hiring for the day if there are hourly rates involved.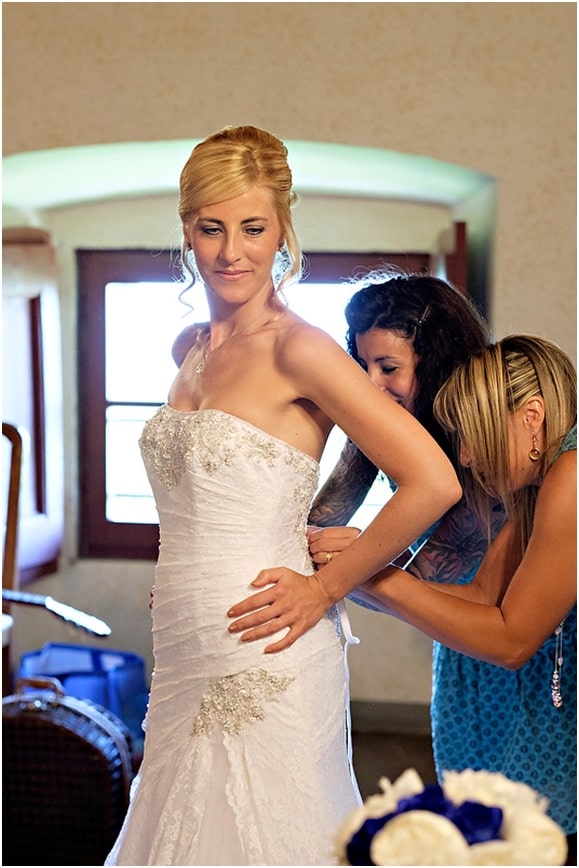 Unclutter the Room(s) for the Morning Shoot
There's little or no point having a beautiful house or rented hotel for the morning if it's full of bags, clothes, and things strewn around in general. I know it's never easy when you've got some lads and all the bridal girls there to keep a room spotless, you don't need to.
The less clutter, the better a wedding photographer and videographer can use the space to produce top pics and video.
Keep Out of the Midday Sun 
A misconception about wedding photography is that the sun makes for a much better photoshoot; no, it doesn't. It's a photographer's nightmare. When it comes to editing, they will be editing harsh shadows out of people's faces.
For outdoor ceremonies, try to look at around 3 pm. As a wedding photographer Somerset, when we have great weather, it is, of course, a bonus. Our summers are hit and miss. Even though a wedding photographer will be keenly eyeing the 3-day weather report beforehand, as a rule of thumb, look at 3 pm.
Not only will it be more suitable for photography and videography, but it will also be more comfortable for your guests, especially for parents and grandparents.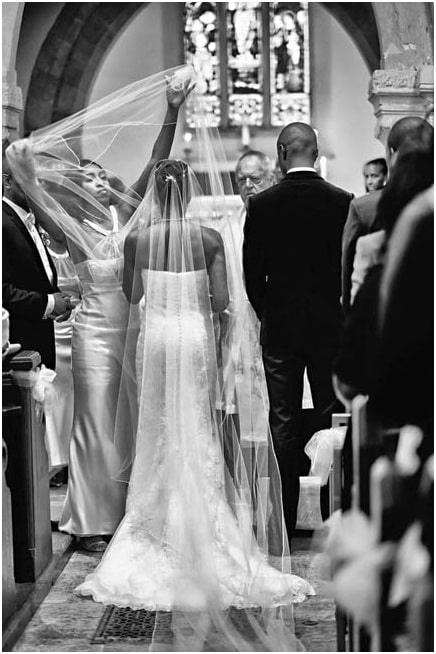 Always Hire your Wedding photography and Videography Together
When you choose your wedding photographer, they should come together if you are looking at both photography and videography.
They will work as a team and have accountability for timing throughout the day. They will have a working relationship that translates to good workflow, positioning and communication and will already have a plan in place for the day.
Another aspect is there are fewer people to deal with and pay for that matter. Usually, a photography and videography package will be cheaper than hiring separate individuals or studios too.
Trust me, the last thing you need is having two people pulling you around for different reasons during the day. Natural photography and videography work best when you are enjoying your day and not being interrupted.
Time Allotment and Scheduling Throughout the Day
As I mentioned above, it's advantageous to book your wedding photographer in advance. There are many reasons for this. As a Bath wedding photographer, you look to help the bride and groom with advice on many things outside the photography package.
It's great help to recommend where the best venues are, also give bridal and makeup recommendations, all of which you have a working relationship with, BUT most importantly, scheduling! Therefore, for the bride and groom if you are having a reasonably sized wedding and hire your wedding photographer and videographer early enough before the event. They could make a few calls for you and there may be no need for the added expense of a wedding planner.
Photography and videography are constant throughout the day.
Your wedding photographer should beforehand work out a schedule with you, giving estimated time frames for:
The Morning Shoot including, hair, makeup and the reception
Pre-ceremony photography
The First Look
Bridal Party Photos
Couples Session
If you've been anxious about how all this will get done, don't be. A professional wedding photographer (if booked early enough) will take time to sit down with you about, the style, the packages, and your choice, scheduling the day.
Once you're organised, you'll feel a lot better about yourself.
Keep your Locations to a Minimum 
As I touched up in Tip 1 – If you are renting a room or place, make sure it's near where the ceremony is being held.
On top of that, people who splash out on their wedding can also overload the number of locations they want to cram in on the day.
For example, people who live near the sea can want:
The Morning Shoot
The Ceremony
The Beach
The Venue
And sometimes more! I suggest quality over quantity and distance. Try to keep travelling to a minimum, especially for the older people on the day.
For example, as a Bath wedding photographer, we have beautiful surrounds, the churches and venues, so keep it to that. A professional, experienced wedding photographer even if you don't have a picturesque location can still make it work for you.
The wedding photographer will get creative and probably show you some examples of their most challenging weddings locations and venues to date. If they look good, keep it simple.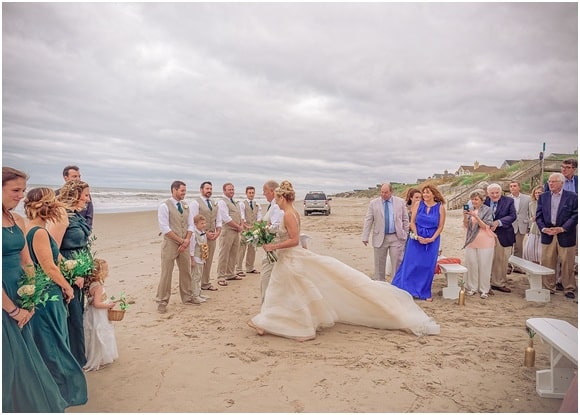 Hire Experienced Quality Vendors
I can't emphasise enough about hiring quality and experience for your wedding. With expertise, the day will flow.
Hiring different studios and a photographer and videographer that haven't worked together is never an ideal choice. Of course, everyone is on a budget with a wedding. Still, you don't want an inexperienced wedding photographer and a hair and makeup artist who turns up late.
As I said above, my advice is to keep the photography and videography together under one company and book them early. Then don't be scared to ask them for local recommendations.
You cannot afford someone travelling 100 miles on the day and getting stuck in traffic so you should always look to hire local professionals. Then why not ask them for advice?
Can you suggest a hair and makeup studio in the area you've worked with before? What venues have you shot before locally? It becomes a domino effect of local business who all support each other and have good local reputations to keep. It's a win-win for everyone.
I always find that the photography and videography, the makeup studio, especially the dress and suits all of these things can weight heavy on couples wedding to-do list. Getting these out of the way all within a week of each other gets rid of a lot of anxiety, not just about finding them but knowing that who you have out your faith in come recommended, there's no risk.
Think About a 'First Look Session.'
I will say it's not for everyone as many still are only interested in their dream traditional wedding. For a wedding photographer Somerset, they will still get more demand for these than new trends.
However, this is a trend I only see growing and it is quite a treat to photograph. As we know, at a traditional wedding the groom's father brings the bride up the aisle, and that's the first moment the couple get to see each other on the day.
The 'first look' can be conducted outside near where the ceremony is being held. There are even demands that the couple stage the first look to give it that dramatic and cinematic look. Why not try to be actors for the morning?
It can be a perfect shoot for a photographer to get this right and capture that special moment.
Look at Having Various Toss Items
Nothing is more fun on the day than getting to capture that rapturous moment full of smiles when the bouquet gets thrown. But you don't have to limit it to that. There are plenty of items that give photography and videography great chances to capture and enhance the day's shoot.
Flowers, confetti and petals are the go-to standard ones. Still, these are great at the ceremony exit but can also be used at the reception party afterwards to equal effect.
The art of wedding photography is not pushing you around and demanding photos, constantly lining people up. Natural photography and videography are where the best pictures and video are taken.
Unbeknown to you when it comes to the editing process, you'll find some absolute gems in there you didn't even know were taken.
Remember your wedding photographer should be everywhere but hardly be seen after the package's main shoots have been completed.
Enjoy Yourself
That's it!
SUMMARY
Weddings can be stressful if you don't plan well in advance.
I hope this article gave you some ideas that you hadn't thought about and gave you a structure of what to prioritise first. Remember the five P's – Prior Planning Prevents Poor Photography. Good luck!