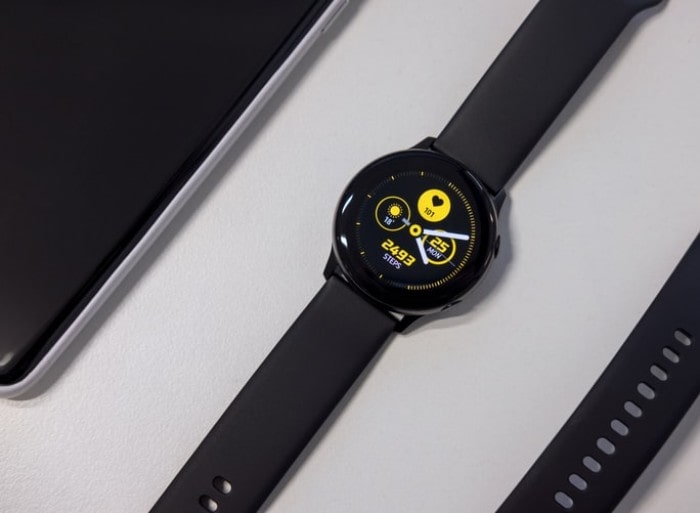 Did you know you can easily monitor your kid's where about from a distance? Well, this is easy using GPS watches for kids. These types of watches are equipped with smart features so you can sync with a smartphone to monitor the child from afar.
Best Gps Smartwatches for Kids
Here easily are the top best GPS watches for kids.
1. UKYBIRDS Kids SmartWatch, LBS Tracker SOS Waterproof
If you are prone to visiting the beach with your kid, this right here is the perfect smartwatch to get him/her to track her moves. This smartwatch features waterproof materials such that even when your kid dives in water, it can't get damaged. This feature also ensures you keep a tab of your kid from different areas, including when they are swimming.
The smartwatch is compatible with iOS phones and most of the android smartphones with 4.4 and above. The watch has different settings, including do not disturb mode to avoid disturbing the child when in class or other quiet areas.
Special Features
This smartwatch is suitable for kids from the age of 3 to 10 years
The watches as GPS and real-time tracking mode so you can know where the kid is at
It has waterproof material construction
This smartwatch is quite light in weight
2. Q50 GPS Kids Watches Baby Smart Watch for Children SOS Call Location Finder
Know every step of your child or where they are either indoors or outdoors using this smartwatch tracker. The watch features the real-time tracker that instantly shows the location of the baby for their safety. The watch is super comfortable to the hand and cute as well.
Another excellent feature on this GPS Kids smartwatch is the two-way communication where the parent can call the kid and communicate via this smartwatch. This smartwatch has both SOS and GPS that immediately rings and alerts the watch when you dial it.
Special Features
This smartwatch has the Geofence to restrict the kids from moving to all areas
It has both GPS and GPRS for ensuring total security of the child
The smartwatch features two-way call so you can communicate with your child
The watch has SOS for emergency calls
3. Synmila Kids Smart Watch GPS Tracker, Smart Wrist Watch
Although this GPS watch for kids may cost more than other brands, it has excellent features to ensure total security and protection of the kids while on outdoors. The watch has GPS, LBS and SOS for emergency calls, and ensures close monitoring of the child.
The smartwatch also has two-way call, which allows the parent to call and communicate with the child from a distance. Track your kid from wherever they are by downloading the GPS tracking app on either iOS or Android phones. For the school going kids, this watch has the silent mode to prevent disturbance in case the timer goes on.
Special Features
The smartwatch has multiple response modes including; SOS, call, SMS and camera tracking
The watch is compatible with both android and iOS phones
The smartwatch has a touch screen mode for smooth and easy control
It has an anti-theft method for easy tracing it when the child takes it off
4. Kids Smartwatch GPS Tracker – Smartwatch for Kids with GPS
The colour and design of this GPS smartwatch suits both boys and girls. It is a useful GPS smartwatch that enables you to know where your child is especially when in crowded areas. The watch is compatible with iOS and Android phones for easy control and tracking. It has multiple response modes which include; SOS voice, SMSs, calls and even chats.
Special Features
The watch is suitable for kids from age 3 to 12 years
It has a sim card slot for communication purposes
The smartwatch can store up to 10 contact numbers
The smartwatch is multifunctional and can track your fitness journey
Conclusion
Ensure your kid is safe and trackable when on outdoors by acquiring these great smartwatches. The watches are equipped with GPS and other features such as voice connection so you can communicate with your child.