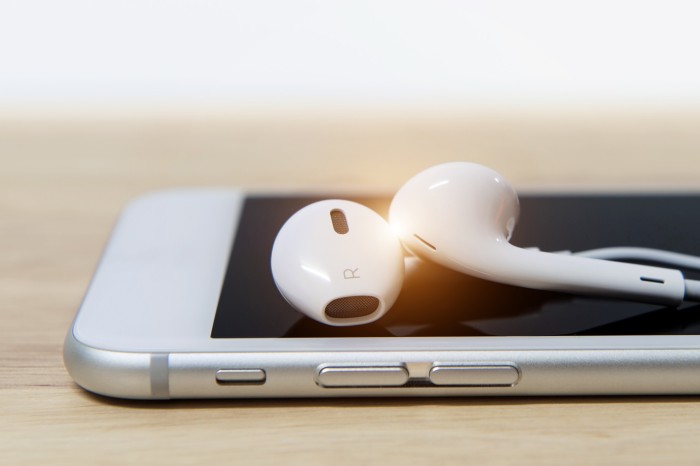 Planning on buying a new iPhone? Do you want to upgrade to the new iPhone 12?
Before you do, take a moment to prepare properly. You'll want to do a few things with your older phone to make sure you still get to keep all your contacts, photos, videos, and important apps. You also need to make sure you still have access to your passwords and sensitive information.
Don't panic if you don't know how to do all this. We've got you covered with our guide right here. Read on below and learn how to prepare your old device and get the most out of your new iPhone:
Clear Your Storage
The first step is to clear your storage. Save information you need but make it a habit to take out everything you don't use or could replace later. Everything you keep will get backed up so keeping unnecessary files will only make the process longer.
Delete duplicate photos, documents, videos, and other files. If you have some of these duplicated on your Mac or a mobile hard drive, delete the ones on your iPhone too. You can simply bring those back by syncing your new iPhone with your laptop/Mac.
Make it a habit to clean up your cache and run a scan for viruses. You don't want problems carrying over to your new iPhone. iPhones don't often get viruses unless you hack them but it's always a safer bet to run a diagnostics test and clean out potential threats.
Delete Unused Apps
Keep in mind that even the best iPhone has a bunch of unused apps wasting space. Delete these along with the apps you don't often use. Again, this is to shorten the backup process and to reduce the file size of your backup log.
There are apps you simply can't delete, however, even if you don't use them. These are the ones Apple install intentionally and are part of the iPhone's factory settings. You won't have to worry about those.
Backup What You Need
Done deleting and sorting through your apps and files? The next step is to go to Settings, then General, and then opt to backup your phone. This will take a while depending on how many files and apps you decided to keep.
Everything will go to your iCloud. You can then later retrieve these on your new iPhone.
However, you can only store up to 5 GB of data on a free iCloud account. You can upgrade this for $0.99 for 50 GB. There are also plans for 200 GB and 2 TB of storage.
Only your contacts won't go to your iCloud. To keep these, you'll have to do a little extra leg work.
Sync Your Contacts
Not sure how to back up contacts? It's the same process as backing up your files. Go to Settings and down to the iCloud option. Select the tab to sync your contacts.
You can also sync your contacts directly to another device, like your iPad or Mac. You can check this guide here at setapp.com for a more in-depth tutorial. From there, you can simply retrieve your contacts again on your new iPhone.
Turn Off 2FA
Before you buy a new phone and move everything to it, don't forget to turn off your 2-Factor Authorization! Remember that 2FA ties to your phone number or account on your device, depending on the 2FA you use. If you reset everything and transfer to your new phone without adjusting your 2FA, you might get locked out of certain apps.
Yes, you could simply use the backup codes for your 2FA but there's always the chance you'll lose them or that they no longer work. It's a safer bet to simply turn it off on your old device. From there, it's a matter of learning how to setup your 2FA on your new device and storing the backup codes somewhere safe.
Factory Settings Before Buying a New iPhone
Before you trade in your old phone for the new iPhone, there are two final steps to complete. The first one is to reset your phone back to its factory settings. This will bring it back to the state it was in when you pulled it out of the box.
This erases all your data, all the files, logged-in accounts, and apps. It desynchronizes your iCloud and other important backup accounts. Any updates you downloaded and installed for the OS are gone too.
Make sure you backup everything you need, from files to contacts, before doing this step. You won't be able to retrieve anything not stored in the cloud.
Make Sure You Sign Out
Yes, restoring your phone to factory settings will log you out of everything. However, it's still a safer bet to check and make sure you don't have anything left signed in.
Check all the installed apps, iCloud account, browsers, and security settings to remove all of your log-in information. Do this before and after you reset your phone to its factory settings. It never hurts to double-check, after all.
After all, the last thing you want is someone gaining access to your iCloud and downloading sensitive files or photos. You don't want someone logging into your Facebook after you've traded or sold the old device. There's also the risk of them stealing your identity and credit card information.
Prepare and Enjoy Your New iPhone
iPhone tips
Buying a new iPhone can be an exciting experience but you need to follow these basic iPhone tips before letting go of your older device. These steps guarantee you carry over what you want and need. You'll get your photos, videos, contacts, and apps without the unnecessary duplicates and viruses.
However, you shouldn't stop with these basic iPhone tips because we've got more right here.
If you want to learn how to open a new iCloud account or Apple account, clean up your new device, or tips and tricks with your Mac, don't hesitate to read more of our tech guides today. We've got all the lists and tips to help you get the most out of your gadget.