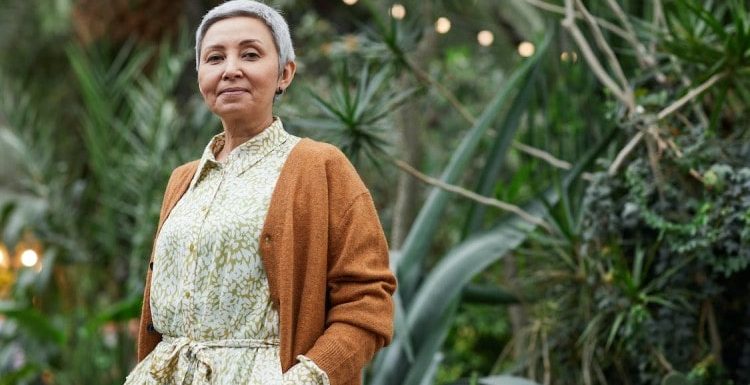 With the perfect combination of lightweight material and coziness, cardigan sweaters are more popular than ever and a great fit for any season! If you're looking for eye-catching styles to pair with your staple cardigan this season, we've got a few styles for you. Keep reading to find 5 items and looks that we love to wear with cardigans.
Travel Ready
Whether you are a traveler who keeps it laid back or dresses up for the trip, a cardigan will prove to be the perfect addition to your style. When flying, driving, or taking the train, temperatures can vary quickly, and you'll want a sweater that's lightweight and simple to put on or take off without worrying about zippers or trying to find the space to change from a hooded sweatshirt.
You also never know who you may run into along your journey or what stops you might make, but no need to worry about how you look when you have the perfect piece to tie any outfit together!
Professional Pieces
If you're heading into the office for work, a cardigan can serve as a warm accessory when paired with your perfectly professional collection to keep your comfort throughout the day. There are many amazing looks for the workplace that mix comfort with style, most of which would benefit from and pair well with a sweater. Among the top on our list are short-sleeved and sleeveless jumpsuits or slacks with your favorite top.
Jumpsuits have come back in a big way over the last several years and are exciting statement pieces that look great at work. Adding a cardigan to your jumpsuit not only helps to elevate the professionalism of your outfit but will keep you warm in that chilly office A/C!
If you're looking for a more effortlessly classic but elevated look, you can't go wrong by combining any cardigan with a pair of slacks—loose-fitting or otherwise—and a t-shirt or business-casual top. This will add your own flair and taste to a timeless look that will work during any season or year.
Great Shoe Pairings
From the bottom to the top, you'll want to combine your cardigan with comfortable and stylish women's shoes. Whether you're heading to work, out for a shopping trip, or just running errands, either open sandals, flats, or boots can work as the perfect match for the occasion. Just like your cardigan, these footwear styles are versatile and, with the right colors, can tie together any look.
For a casual, free-flowing aesthetic, a pair of sandals and some elegant earrings will help serve as a fitting highlight to your outfit. Whether you want a style to match beach trip freedom or are more downtown chic, there are an ever-growing number of sandals that will surely match your goal.
For a professional yet stylish ensemble that you may wear out to dinner or at work, flats are the perfect finishing touch. A pair of flats provides much of the same formal appeal as heels, without the downside of discomfort. Boots or booties often work well with most cardigans—downtown chic, formal dinner, or even just to start feeling warmer in those crisp Autumn months.
Casual Weekend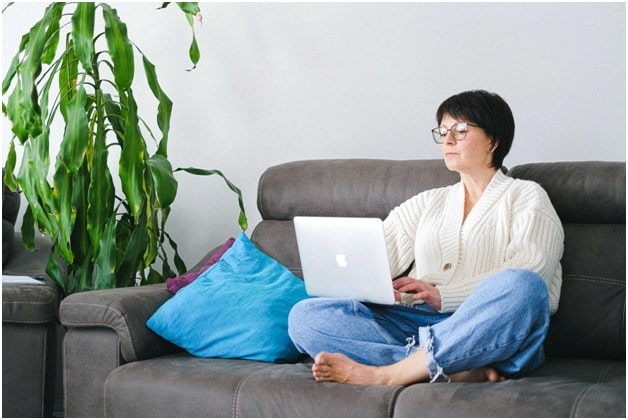 Weekends are the perfect time for a casual outfit that can be worn to the grocery store, a backyard cookout, brunch with friends, or just around your home. If you want to show off your new cardigan while staying casual, there's nothing quite like adding a new accessory sweater to that classic jeans and t-shirt combination to feel like yourself with a brand new twist. This easy-to-assemble look will have you out of the door quickly and feeling great—no bulky jacket required!
Fall Festive
When the leaves are turning, and the temperatures are beginning to drop, it's the perfect time to change up your look with the weather and find your new favorite fall outfit! No matter where you live, fall weather brings stark changes and bigger shifts from day to night, so we recommend having an outfit that can go with the flow and keep your day moving comfortably.
Adding your cardigan to combine with a pair of light pants and a blouse or a long-flowing dress will allow for comfort and style during the warmer days and cooler nights without having to make the trip home for a full outfit swap.
Maximize Your Style with Cardigans
Enjoy any season or occasion with your new cardigan and use these tips to feel confident, look great, and show off your personality!