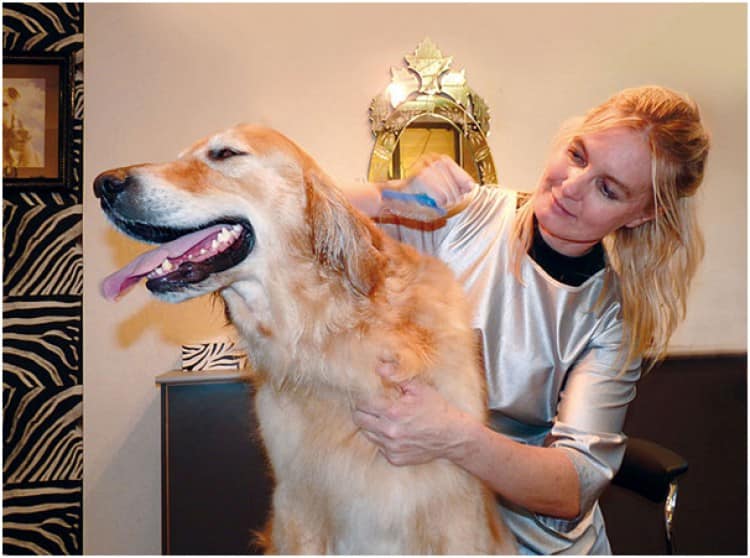 Having a pet does teach you a lot. It is different to adore pets and actually living with them. The more you live with your pet dog you will have a better understanding about what your pet needs. Similarly when you start working in a pet salon, you deal with pets on daily basis and that gives you experience and makes you more aware about the various necessities of your pet.
Working in a pet salon out of all the place, will definitely give you insights of everything that goes around in the dog world. It will teach you about all the right products, the dos and don'ts. Here is a list of few things you will learn from working in a pet salon especially for dogs.
Maintaining the grooming standards
Grooming standards are a bit tricky for all the dog breeds. Extra attention and care is required when you are grooming a dog. The first step of pet grooming is by understanding the various breeds and what they look like.
The myth about dog bathing
Well there is some truth to the fact that many dogs are hard to bath and are quite a trouble maker. But the dog baths are definitely nicer, especially when you bath them in fruity shampoos and have them smelling all good. You will learn how to choose the right shampoos, which will not irritate most dog's skin.
Dog bathing process starts from cleaning your dog's ears and salons mostly give a facial with a concentrated face wash. If the dog is suffering from any skin issue the salons opt for a lay mask. Once the face is cleaned, then the body of the dog is paid attention to.
Dog's body is washed with shampoo and conditioner that matches dog's coat, brow dry and styling follows. Many salon who like to be attentive you will notice they will use dry oil in the end, to keep the follicles hydrated and detangled.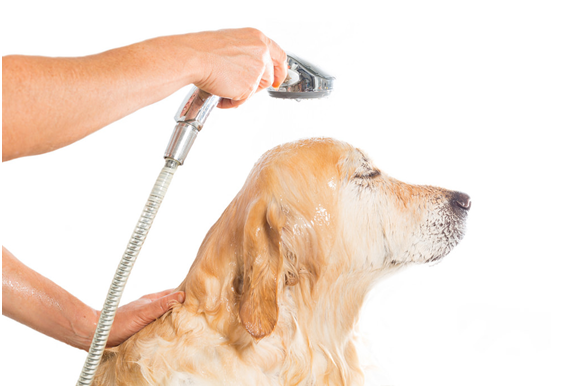 Dog grooming is also a course
Usually you can learn how to groom your dog at home with some first-hand experience or by watching someone else do it. But there are many groomers who actually take up a course to learn dog-grooming but you can always learn a lot more by working in a pet salon. Though there is no certification needed that can still be an option for individuals who wish to attend school.
Grooming equipment such as a dog clipper and trimmers can get expensive, but this investment is must as it has effective results. Hairstylists claim that the better the tool, the better the result. The clipper blades must be replaced every year, depending on the usage. It is advisable to buy a clipper which makes minimum noise, as that can scare your dog or make them restless.
It is also very essential to look for a clipper that has a good machine and battery life. Because a good machine does not heat quickly and you don't want to injure yourself or worse the dog. As far as the battery life is concerned, it is good to have an equipment with good battery life as that will ensure that your work is getting done in one setting.
You will see that it is common to accidentally clip a dog, this especially happens in case of dogs who move quite a lot when clipping their coat. It is advisable to halt when a dog is moving too much, you need to allow them to calm down before you proceed the clipping session.
Be extra careful that you do not get water in the dog's ear as that may cause infection. If a dog is accidentally nicked, take the dog to the vet. It is recommended that dog owners or groomers take the CPR and first aid classes, as you need to know how to react in an emergency.
Pet dogs are cute, most of the times you are going to come across dogs who are super cute and will steal your heart due to their adorableness. Grooming business will only let you meet and interact with more such adorable breeds. Thus it is a fun job, just like every other job it can get a bit difficult at times, but nothing that you cannot handle. Getting to pamper the dogs is a reward in itself!
Word of advice, be calm and collected! Dogs can sense whether you are calm or restless and they will pick upon your energy. Be gentle and playful with the dog. There is no need to always hurry and get the work done. Do not directly just grab them, give them a heads up. For example, gently put your hands on their arms and then take their paws to clip the nail. Take some time play or pet with the dog let them get familiar to you, as that will only make your work easy.