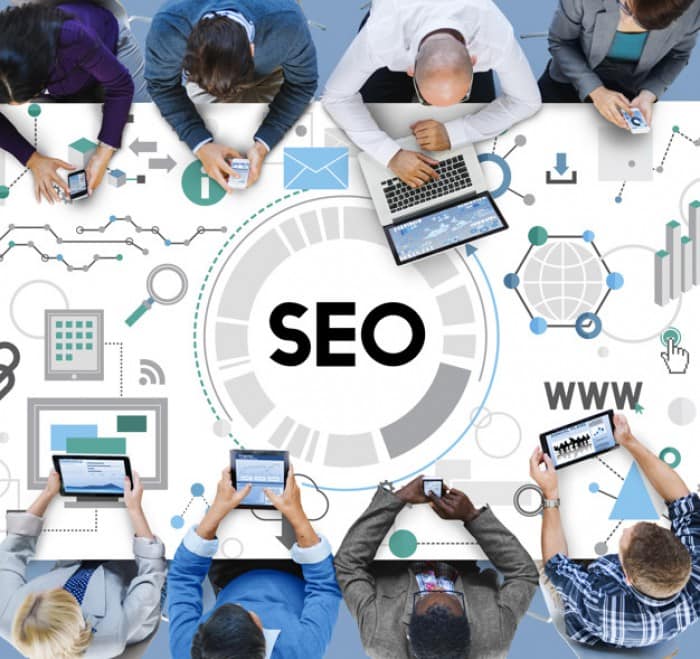 Digital marketing is a broad topic that covers various niches and categories. Anyone claiming to be a know-it-all digital marketing expert is lying.
Well, that's why many digital marketing firms are struggling to offer all kinds of digital marketing services. Even the ones that claim to provide them all, fail to deliver results.
Is your client also asking you to offer something that for which you lack in-house capability? Are you facing challenges when you try to expand your portfolio? Or are you struggling to compete with more substantial firms?
If your answers are in the affirmative, white label SEO is your best solution.
But first, what is white label marketing?
It's a fulfillment service where you hire a different company to handle your clients' tasks. In the end, your agency, and not the white label marketer, gets the credit for a job well done.
Using a white label SEO marketer leads to a plethora of benefits for your firm. Here are the primary reasons why you should invest in white label marketing.
It Can Scale Your Service Portfolio
Do you want to broaden your offerings? Well, white label marketing is what you need. It eliminates the need to specialize in all the services you want to offer. Outsourcing allows you to provide a wide range of services. Even better, you get full credit for the results.
The strategy plays a vital role when pitching your services to your customers. You don't have to worry whether or not your in-house team can deliver the services.
It Reduces Your Costs
Outsourcing SEO services to a white label marketer reduces your operating costs. You don't need to hire a team of in-house SEO experts on a full-time basis. Such a decision saves you the following expenses:
Salaries and benefits for maintaining a full-time employee
Training costs
Overhead costs
Other than reducing your expenses, it also helps you to save. For instance, assume you're offering content writing and marketing services to your customers. You'll need to hire an editor and a content strategist. The cost of maintaining these employees is high.
Outsource the services today and save on time and money.
It Improves Customer Retention
A customer expects you to offer quality SEO services that match their expectations. Good thing, you have a third-party provider to handle these tasks for you. Focus your energy on maintaining a positive relationship with your customers.
Further, you can diversify your operations to act as a one-stop-digital marketing solution for your customers. Any time a customer comes up with a request, you'll not be saying no.
Using white label services allows you to offer quality marketing services consistently and effectively. This earns you brand loyalty from your clients, leading to repeat business.
Improve Service Quality
White label services allow experts and specialists to run your marketing campaign. Remember, your company cannot be good at everything. Solving this problem requires you to hire specialists who'll handle your client's projects.
For instance, let's assume you specialize in social media or influencer marketing. And then, you want to offer SEO services to your customers. Will you train your employees or hire new ones to handle the task? It'll consume time and waste resources.
Your way out is to hire a white label service. The firm has a team of SEO experts who will deliver high-quality SEO services.
Even better, your clients will not know you involve a third-party provider. They'll assume you're delivering better services on all fronts.
Attracts More Clients
All the reasons mentioned attract more clients to your firm. Since you'll be offering quality services, your reputation will grow. Use this to pitch your firm to prospective clients.
With the white label service handling the tasks, you have time to pitch more clients.
Saves Time
Recruiting SEO experts requires time, effort, and money. Getting the right person for the job isn't easy.
Hiring a white label expert will save you time and trouble.
Develops Revenue Streams
Every additional service you offer generates incremental revenue for your firm. And with a third-party service handling the delivery aspect, there's no limit to the services you can offer.
The strategy is to resell the services at a markup. Doing so helps you to maintain healthy profit margins.
Improves Your Brand Image
White label marketing services allow you to deliver on your client's demands. Doing so builds your reputation in the digital marketing industry. With this, you'll position yourself as a go-to agency for your marketing needs.
Conclusion
White label marketing offers various benefits for small SEO and digital marketing agencies. Using these services may be the push that your agency needs to grow. It will boost your customer retention while helping you save on the overall costs. This might be the perfect recipe that you need to become successful.