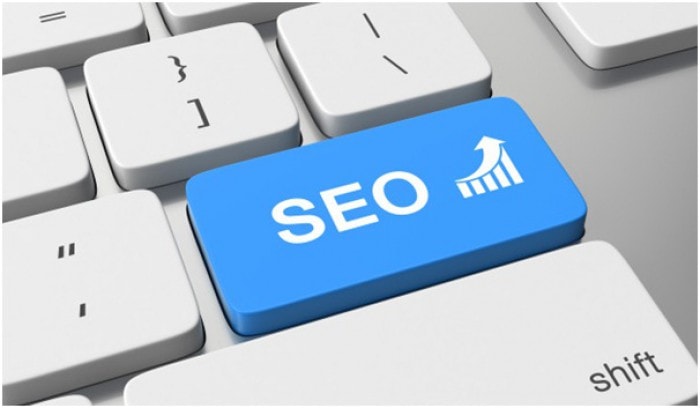 Introduction
In the last few years, brands are stringently following Google ranking factors and optimizing their websites accordingly. In order to ace Google's Search Engine Rankings Page (SERPs), your website needs to be optimised.
Google Ranking Factors: Meaning and Introduction
Google takes inputs from user search behaviour, intent and trends in order to optimize their web experiences. It then passes on this information to webmasters and the digital community to help them understand user behaviour on its platforms.
People often make the mistake of understanding these feedbacks from just a search engine perspective. As many of you might already know, these ranking factors are composed of both- what search engines love along with what user intentions are.
For brands who are looking to create high performing websites, which deliver expected results, ensuring that their brand website fits every ranking parameter is crucial to say the least. Np brand can expect to ace the search rankings, if it does not pay attention to these ranking factors.
Higher search rankings mean more clicks on the website pages. More clicks translate into more queries, sales and revenue generation channels. In the following sections, we will look at ten of the top Google ranking factors that every webmaster needs to pay attention to.
Google Ranking Factors: The Top Ten List
High Quality Content-
Great quality content, which is original, informative, long format and SEO friendly, is the foundation of any high performing website. This means that brands need to pay a lot of attention to the content, which they put out on their websites.
A healthy mix of text, images and videos ensures more engagement, steady website traffic and greater visibility. In this instance, a blog section becomes crucial to judge the credibility of content.
High Quality Backlinks-
The more backlinks that your website has, the more chances of it ranking higher on Google. Google views quality backlinks as positive recommendations for your website. It shows that external websites, which are sharing your brand website's links, think of it as adding to the user experience.
White Hat Link Building is equivalent to 90% of a brand's SEO capabilities. Creating quality backlinks through Guest Posting, Blogger Outreach and other strategies is crucial to climbing Google's SERPs.
Mobile Optimization and Responsiveness-
With nearly 70% of all search queries taking place on mobile devices, Google started a Mobile First Indexing Policy. This meant that the mobile version of your brand website would be indexed first by Google, followed by the desktop version.
For brands, this means having a mobile optimized website, which has the same content, images, features and other knick-knacks as the desktop version. Mobile responsiveness completes the top three Google ranking factors list.
Fast Loading Website Speed-
According to Google's own data, websites, which have less than 3 seconds loading speed, perform 3x times better than websites, which take more than 3 seconds. This means that a fast loading speed is a crucial Google ranking factor.
Brands need to ensure that the image size on their website is not too much. Servers also play a crucial role in increasing website speed. It is advisable to go for as dedicated hosting server to increase speed and climb search rankings.
Updated Schema Mark-up Code-
If you want to understand, what 'schema mark-up' is you can think of it as a roadmap of your website for Google's bots, spiders and algorithms. Google needs to know what is there on your website on different pages.
An updated and well-defined schema mark-up is crucial to scoring high on Google's ranking factors. Before users come to your website, Google needs to know the content, images, videos and offerings on your website. This is a roadmap to help Google understand your website better.
Social Signals and Traffic-
In order for Google to understand how good your website is, it looks at certain social signals. In 2019, it means all website traffic that is coming from Facebook, Instagram, Pinterest, Twitter and other social media channels.
Even though links on social media are of a no-follow nature, it is important from a traffic purpose. Google is unambiguous whether no-follow links contribute to SEO scores. Following a great social media strategy can help increase your brand credibility on search engines.
Trust Signals from Authority Websites-
In the last few years, websites link Quora and Reddit have emerged as crucial trust signals. There is no doubt that Quora and Reddit are some of the highest authority websites in the world. Getting targeted traffic from Quora and Reddit to your brand website is an important trust signal.
This is why brands should always pay attention to platforms like Quora and Reddit and be active on such platforms. The nature of the platform is such that it contributes to building trust and authority for your brand website.
Safe and Secure Website-
I would ask you to do a small experiment. Search any term on Google and see all the results on the first page. You will not find a single HTTP website in the list. This is because Google prioritizes secure websites in a big way.
If you are looking to rank on Google search, you will need a HTTPS website. The more secure your server, hosting and SSL certification, the better are your chances of ranking higher on Google's SERPs.
Domain Relevance and Domain Age-
If you have a domain name that falls within your industry niche, it will automatically reflect in your search performance. A search query on cars does not throw up big names like auto brands like Mercedes, BMW or Toyota. Instead it throws up results like Cars.com and other aggregator and review platforms, which have the word 'cars' in their domain name.
Likewise, age is a crucial factor for Google rankings. The more aged your domain, the better are the chances of gaining authority and credibility in Google's eyes.
UI and UX Experience-
Design and development cannot be ignored when it comes to Google's ranking factors. A great looking website that has easy flow, attractive design and a brilliant and clean back end is a great performer on Google search rankings.
Brands need to invest in their websites from a design and development perspective. Having clean coding, an engaging and visually rich UI and UX helps improve bounce rates and gives greater exposure to websites.
Conclusion
Google ranking factors are not such that they can be followed sequentially. In other words, you cannot choose to implement a couple of them in the first months and then do the rest. In order to get the best performance from your website, you need to follow all the ten ranking factors simultaneously. This will show you the desired amount of results and ROIs.
Author Bio:
Mashum Mollahis an entrepreneur, founder and CEO at Viacon, a digital marketing agency that drive visibility, engagement, and proven results. He is a passionate blogger and blogs at iDreamAgency.