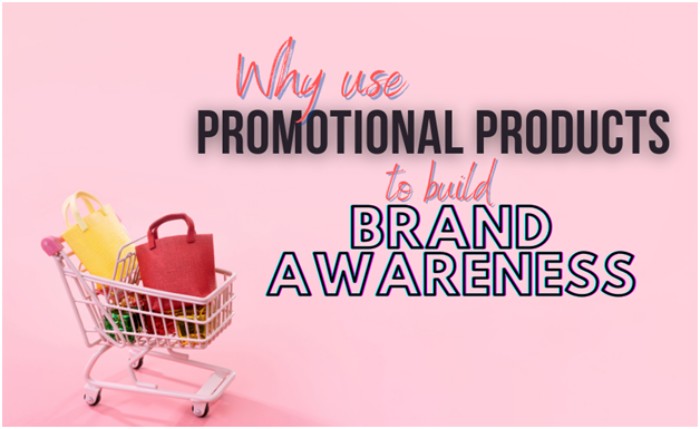 Any business enterprise has the goal of making money. In a dynamic business world, unique marketing lets you attract many customers. That leads to any business success. For several years, promotional products have a way of accelerating brand recognition. A marketing campaign that uses these products is more flexible. It has become a cheaper alternative to conventional marketing strategies.
It can be interesting to see why promotional products still have a legitimate role in any marketing plan in today's modern era. Promotional products remain a critical tool for generating brand recognition and creating market opportunities.
What Makes Promotional Products Effective
Promotional products are perfect for the small business enterprise because they are cost-effective. It is also flexible, which gives business owners an opportunity to maximize its potential. Traditional marketing strategies like TV commercials, billboards, and radio ads are expensive. Promotional products, on the other hand, are highly successful when offered to the right people. It encourages a wide variety of customers.  It allows your name to be seen anywhere, as well as the logo of your company. So, the next time anyone wants the product and service you sell, they will recall your brand easily.
Reason Why To Use Promotional Products
The advantages of promotional products are infinite. They encourage you to attract customers interested in your brand. While people seem to forget the poster they saw on their way to work, the ad they read in a magazine yesterday or even the promotional video they encounter online, people rarely forget the company that sent them a free product.
1. Build Connection With Your Audience
People can't touch a digital advertising banner or even video content that you make from video editing software. Frequently, it is also quickly missed because of the noises on social platforms. Promotional products are something you can hang on to builds a concrete bond between your customer and your company. It makes your business unforgettable as gift recipients see and use your products, time and time again.
This strategy attracts new consumers and customers into your desired market. They can also help to promote loyalty to existing customers. To get the best results, ensure that the promotional items are of good quality and value. Make sure that your recipients will have a positive customer experience with your brand. Also, make sure to review your promo package with the products you offer to manage your audience's expectations. You have to make sure that you deliver what you promise and what they will get after purchase will be the same from your product samples.
2. Works Better Than A Business Card
Your logo and contact information on a business card that lingers in a desk drawer would not create brand recognition. There is an appropriate time and place for business cards, but you also need something special. A mouse pad, travel mug, or tote bag emblazoned with your business information makes it easy to identify and remember your brand from memory.
Business cards are a tried-and-tested way for companies to promote their brands to customers. However, promotional products will operate in the same way. In some instances, they can give better results than simple business cards would do. They allow buyers to enjoy what you offer, leave a good impression, and provide a lasting impact.
3. Improve Customer Loyalty
The growth of the micro-influencer on social media networks is a massive opportunity for any company that invests in promotional products. Sending products to these influencers means they can take a photo of your products they are using. They can provide initial reviews that they can upload to their social profiles. These will allow their followers and fans to get to know what you offer. That will help customers think highly of your and foster loyalty to your brand.
Another way to generate quality leads and improve customer loyalty is through word-of-mouth marketing. It is the best weapon used by many companies to build their credibility. When you allow customers to try your products and have a positive experience with them, they will start loyalty. Likewise, they can recommend it easily to their family and friends.
4. Make Your Reputation Strong
All like to pick up the free packaged sweets from the stands or swipe the promotional pens to add to their desk set. However, meaningful and high-quality promotional products bring an air of sophistication to your brand. It reveals that you care for what you're giving away. Your clients will know that a high-quality giveaway represents the high-quality service they want. It will build your reputation as a brand and make your audience trust you more.
5. A Cost-Effective Marketing Effort
An average customer can digest a digital promotion for only a few seconds. Likewise, emails are quickly erased as well, leaving no traces for your brand. However, promotional products that are physical items can last for a long time. When you give awayvaluable something like pens, mugs, stationery, pencil, bookmarks, and other things, most people will hang onto them and use them in their daily activities.
As people use your promotional items, there is an opportunity for more customers to become more aware of your brand. You just need to make an initial investment in your products that you give for free. However, its return of investment (ROI) can be for days, weeks, and years.
6. Enhances Brand Recognition
Any brand's purpose in giving promotional products is to be quickly identified when the customer sees your logo. Giving customers these items will make them remember your company and identify your brand's logo more quickly. When an individual receives these promotional products, it always stays in their office or home for a long time. They will establish a connection with your business and enhance recognition. Your business will also be on their mind and will always choose you among your competitions.
Final Thoughts
Promotional products are a perfect way to keep your brand name in front of a large audience. It can stand alongside and become a great complement to your marketing campaign. It offers flexibility, making it a vital element for your marketing activities. From customized mugs to exclusive awards, you can choose the correct promotional item to embody your brand toward your desired audience.