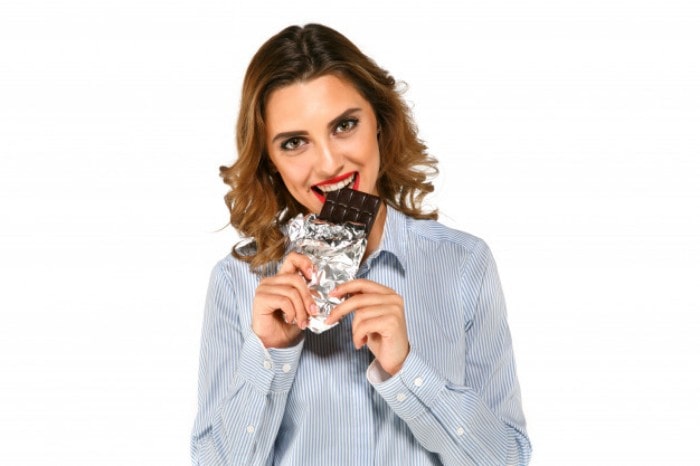 Chocolate is a delicious and a delightful treat that everyone from a child to an adult admires the most. When it comes to gift-giving, for any sort of occasion, the first gifting element that comes to your mind is "The Chocolate". This sweet delight is the most craved component that everyone opts for. Valentine's Day is one of the most romantic days of the year, and when it starts approaching, love is all around! On Valentine's Day, people just love gifting Chocolate gift boxes to one another as a gesture of love and passion. There is no other passionate way to spoil your love than with a heavenly chocolate surprise!
There is a sweet and lovely saying about chocolate:
"A little bit of sweetness can drown out a whole lot of bitterness"
Most of the men give chocolates to their partners to express their love and emotions and as a token of love to their women. They find this as a way to strengthen their romantic connections or a gesture to show their partners that they are loved. These romantic Chocolate gift boxes are a sure-fire winner for enchanting women. This is a fact that women are crazy about chocolates and they gratefully raise the idea that chocolate is a feminine fare. Even some studies say that there is no scientific or hormonal reason for women to like chocolate more than men but, considering some cultural factors on a role, in most of the countries it has been noted that chocolate cravings are more in women as compared to men.
One more thing that is the main culprit for the perceived connection between a chocolate and women is Media. Commercial ads on television or magazines often show women's want for chocolates as desperate and erotic. In most of the magazines or newspaper, we can see ads of chocolates flashing women eating chocolates? Do you remember any ad in which a man is eating chocolate in an erotic way? (Just kidding) In most of the advertisements, the pleasure of eating chocolate is depicted or compared with the pleasure of intimacy.
There are even some ridiculous and funny ads where a man is magically transformed into a chocolate statue or a chocolate and when he encounters any women around he induces a frenzy of lust in her. The women around then go wild and crazy for that man and literally latches on him to taste the chocolate flavor. Isn't it ludicrous?
In last year a survey was conducted to know the percentage of chocolate cravings for both genders. It was found that in maximum countries the women chocolate lovers are 40% while just 15-30% of men lust after it.
There are also many scientific studies wondering if menstruation causes the chocolate cravings in women. Is it a biological desire? Many successive questions arose like- are women deficient in certain nutrients in the menstrual days that lead them to desire chocolate? But finally, on all these queries a scientist after doing a research gave a statement that "These biological and physiological hypotheses don't go with the women's chocolate cravings".
Now again coming back to the point that why women like chocolate gifts the most is- just its taste, its aroma, and its essence. Let us just keep it simple as for now.
Here is a list of Chocolates that are available in the market and your loved one will surely like it:
Marau Chocolate:
If your partner is a real chocolate lover, she will surely love this chocolate. It's a real chocolate lovers gift. It is made from cocoa beans that are grown on the enchanting islands of Tan Phu Dong in the Mekong Delta and with aromas of coconut and honey. This chocolate is a sweet bite for both heart and mind and so for your sweetheart!

2. Sweet-teeth chocolate:
These bars are filled with delightful gummy caramel. It would be a perfect gift for your lovely lady! It comes in two lovely flavors: "Sea is for Caramel" and "Call of the Wild". "Cinnapsis" is also another flavor with a crunchy blend of dark milk chocolate, dried apples, candied pecans, and cinnamon.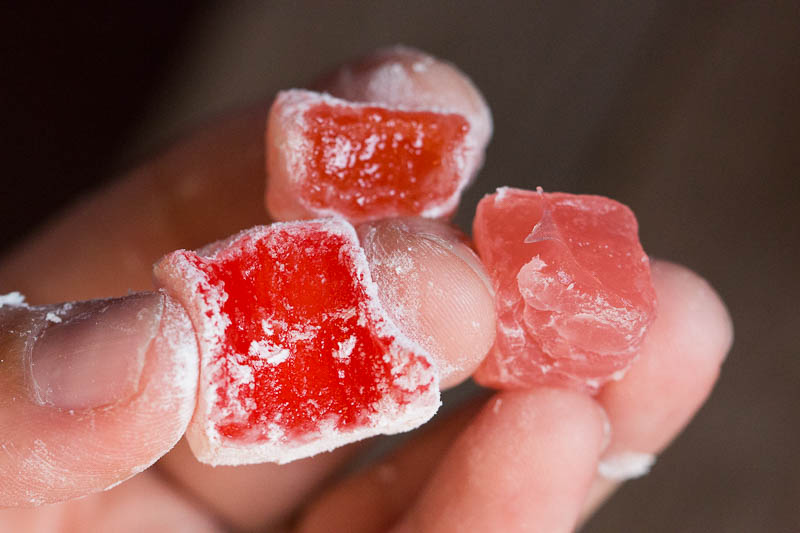 3. White Chocolate + Pistachio Bar:
This is a white chocolate that your loved lady may admire. This is made from rich cocoa butter with organic sugar and milk powder.
4. John and Kira's Bee My Love bugs:
These chocolates have cute messages underneath each chocolate. These chocolates are little expensive but are worth it! Each unique dark chocolate shell is hand-colored and is filled with raspberry (red), garden mint (green) or honey lavender (yellow) flavors. This chocolate is just a perfect gift for your loved one!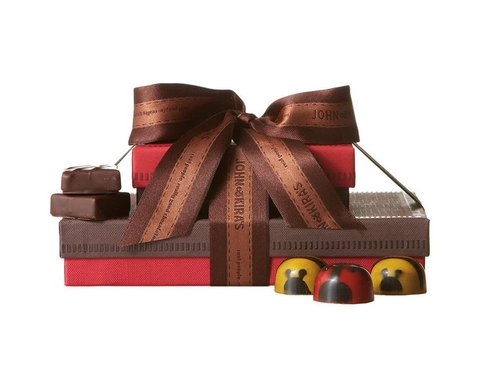 5. Nuubia Hazelnut- Almond Caramel Bar:
It is a smooth, friendly, dark chocolate and is favorite of most ladies out there! So, this would be the best option for you to gift your lady. It is a straight bean to bar chocolate. Inside the chocolate, you will find delicious layers of crispy hazelnut and sea- salt caramel.