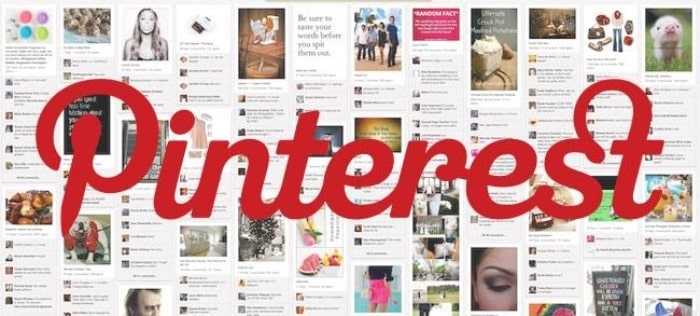 Pinterest has always been the best place to get ideas. This new version of pinning posters and pictures to the work board is impressive.
There are a lot of things that you can find on Pinterest and save to use later. Pinterest is not limited to fashion and home decorating ideas.
Nowadays, there are many accounts on Pinterest that educate the audience about different fields.
And one of the fields is digital marketing. Well, today's era is mainly based on digital marketing, so the pinners target that and create pins related to digital marketing tips and tricks.
If you are looking to learn digital marketing, we've brought you the following 10 Pinterest accounts that can help you very well.
You can adapt their strategy and take their guidelines to develop your digital marketing skills.
Later
Want to excel the Instagram marketing? Then follow Later. It is one of the best accounts to hack Instagram marketing tricks and tips. Later has 2.4m monthly visitors. There is a diverse range of pins related to ideas and strategies to grow engagements, drive more traffic, increase following, and tip and tricks associated with Instagram.
007 Marketing
The name says it all, Daniela from 007 Marketing runs this Pinterest account. The account has 61.6k monthly visitors. You can find a lot of tips and tricks to grow your business through social media platforms. Also, topics related to how you can use Pinterest to increase the visibility to the audience. Follow her to learn the tactics to use Pinterest for your business growth.
Donna Moritz
Donna is the founder of the blog "Socially Sorted," a visual storyteller and a digital content strategist. The account has 90.5k monthly visitors. It is the right account to follow if you are looking for something to improve your video marketing, Pinterest marketing, and LinkedIn marketing. Also, you can find tips to use different digital mediums to increase your business growth, such as YouTube content marketing.
Tailwind
Tailwind's Pinterest account is your marketing manager if you go through and the content thoroughly. Here you can find out a lot of tricks to improve your sale. The account has 7m monthly visitors. There are pins related to the guide to Pinterest templates, tips to increase Facebook engagement, marketing practice tips, and more.
CoSchedule
CoSchedule is best for the digital content creator. The account has almost everything related to make the writing good and powerful. CoSchedule has 1.3m visitors monthly. Get to know the how-tos and free templates. Learn about making killer headlines, email marketing, increase blog traffic, and more all in one place.
Jeff Sieh
Jeff Sieh is a visual storyteller, social media consultant, international speaker, humorist, and live video host. This Pinterest account has 874.6k monthly visitors. It is the best place to find how you can interact with your customers at Amazon. You can learn about how to start Amazon live, how to make a sale using TikTok, usage of visual marketing, social media strategy, and other related stuff.
Yoast
Yoast is basically a search engine optimization tool. The Pinterest account is a big help to bloggers and marketers. It has 14.9k monthly visitors. Here you can find pins related to SEO tips and tricks, use of Google analytics, SEO to increase blog traffic, and more stuff that can help you to improve your Google ranking.
Melonie Dodaro
Melonie is a LinkedIn expert and CEO of Top Dog. The account of Melonie is full of digital marketing tips and tricks. The account attracts 140.1k visitors monthly. This is for the one who wants to know how to create an all-star profile at LinkedIn, transform digital marketing, and how to use the social media platforms to improve selling.
ShortStack
ShortStack is a digital marketing platform for landing pages. The account is a helping hand to get know-how about digital marketing. ShortStack has 64.8k monthly visitors. If you are a big fan of infographics, then you must check this account. It has infographics related to email marketing, social contest, Facebook and Pinterest marketing tools, and blogging.
The Social Media Room
The Social Media Room is all about social media marketing. The account has 2.1k monthly visitors. It focuses on all the tips and tricks related to social media platforms to increase business growth. Here you can find a social media marketing guide, how to use social media for small businesses, handbooks, LinkedIn, and other related stuff. Not only this but there are also Google+ guides and strategies to rank up your website.
Conclusion
So these are some of the best Pinterest accounts that you must follow if you are new to digital marketing. The accounts have a lot to serve, and you can learn a lot about how you can upgrade your digital marketing strategy. For example, bloggers and business websites can drive more traffic by learning the essential elements. So start the learning process now.
Author Bio: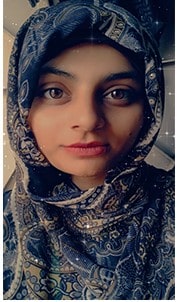 Soha is a keen content writer at Revounts. You can also call her a deal hunter because of her curious personality she digs out the most competent products and offers available in the town and dispatch to her readers so that everyone can get profited by the current propositions. She also focuses on incorporating diverse topics to keep her readers to keep them engaged, excited and always looks out for what more she can bring to the table.