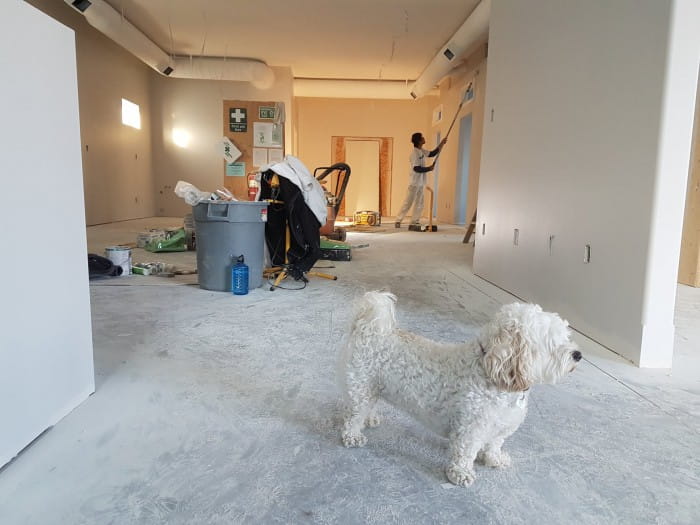 With the introduction of latest interior design trends every day, we want to keep our houses up to date. To make the house trendy and up to dated, you must be thinking about the renovation or home remodeling.
But, anyone who has remodeled their house knows that the cost of remodeling can be too much. Every time you renovate, it seems to exceed your budget, and now you think whether you should remodel or not?
But, are you too short on budget and rethinking your decision of remodeling?
Here are some tips that will help to renovate your house beautifully without breaking a bank.
Hiring an architect can be quite expensive. So, why not be your architect. If you have all the designs and models of how you want your house to look like, then it will save you a lot of money. Be the head of your project and decide beforehand the budget and make a list of things you will need. Home remodeling can be very exciting, but it can be tiresome as well. So, plan accordingly.
You can always check out some recycling stores. They can help in saving a good deal of money. They have pretty good stuff both new and some used furniture (can be in great shape). You won't believe how much good stuff you could find in these stores.
You can also find some antiques that will give your house a vintage look, and it will look great. But, for this, you need to make a decision about home remodeling earlier and start searching recycling materials immediately.
Make the Place Efficient Rather Than Big
If you want to remodel your house, it is not necessary it should be spacious. You can efficiently use the space you already have. Add cabinets and drawers rather than breaking walls. Your kitchen will be benefitted by this, and this saves you a lot of money.
If you still have the issue with the size of any room, you can use mirrors. It is one of the oldest and most-efficient ways to create an illusion of a bigger space.
There is no need to go extraordinarily on the size of windows and doors. While they do look pretty good, they will also make a dent in your pocket. Smart choice will be opting for standard size doors. Instead of upgrading your windows to double glazing, you can opt for secondary glazing by putting acrylic in front of your window to insulate your home.
You can opt for look-alikes of some things rather than expensive branded things. They need not be cheap, but they can save some money.
Like, buying a carpet for $2000, why not get a $500 carpet. It will do just fine.
Dupes and replicas are available of branded items. They are also of good material. Cutting some money on these items can be smart.
Drive the Material Yourself
Driving your own material and supplies from market to home can cut the cost of the delivery man. This is entirely useless if you have a vehicle and you can fetch your own things.
Don't look for current gain or saving but think about long-term costs. Does the material serve well in the long term as well? Never compromise on the material that can help your house stay strong for a longer time.
Like painting your house with the cheap material will do no good as you have to reinvest in painting. But using the high-quality paint, it will be on for a long time and save you a lot of money.
Shop for Budget-Friendly Contactors
The remodeling of a home depends on the contractor you hire. The contractor should be good who can deliver high-quality work on your budget. Selecting a good home builder can ease some of your stress.
Don't just go and hire the first contractor, but meet a few and then decide. Also, hire a contractor when they have less work, so they demand less money. You can also contact your contractor for the used material of good quality from the last contract. It can be of reasonable rate. But select the best men in their respective field. If you want a swimming pool, hire the best swimming pool builder.  If you have some specific choices for your home renovation, and you think only an expert can handle it, look for the best custom home contractors around you.
Consider Using Existing Electrical Wiring and Plumbing
If you are short on budget, it is best if you don't move your toilet and kitchen sink as they can cost you a lot. Plumbers can charge a lot of money.
Same is the case with electricians. Don't move the electrical plugs either as they will require the change of whole electrical wiring system. The farther you move these things, the more you will pay.
The best way to save some money is by doing some work yourself. You can handle small tasks. Ask your contractor and he can assign you some easy tasks like painting the house. It is the easiest task and could save you some money. You can also help in cleaning.
These are the tips you should consider if you are planning on rebuilding your house.