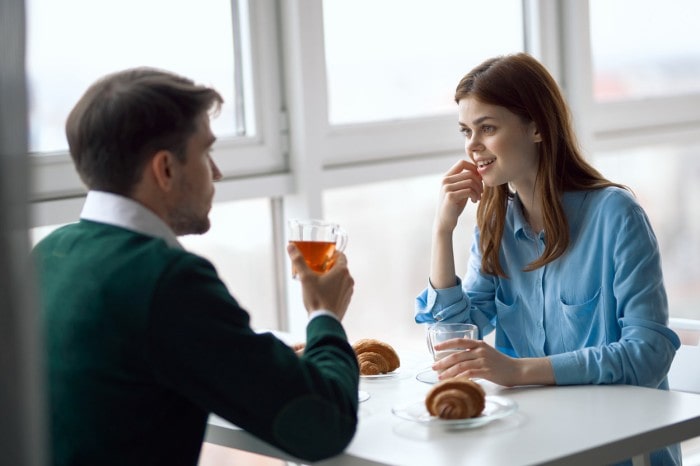 Buying a new home undoubtedly is one of the biggest investments and the most important decisions any couple will ever make, and if you're thinking about it, too – you're at the right place! Here are three conversations you must have with your partner before you make a final decision, so keep on reading and check them out!
'How much money can we spend on a house?'
The first and one of the most essential issues to discuss before buying a home is a financial one, so make sure not to skip it under any circumstances – no matter how uncomfortable or tough it can get. Talking about the budget and agreeing on it is absolutely crucial, which is why it should be your starting point. If you fail to sort out your priorities in the beginning, it's highly likely that you'll end up fighting. You'll end up fighting over budget with your partner over and over again. Or worse, buy a house you can't afford, which will put you under even more pressure and stress in the future.
If you want to avoid that (and trust us, you definitely want), focus on your investment plan based on your current financial status. Firstly, take your current income into consideration and you'll figure out how much you can afford at the moment. Also, bear in mind that changing a job is a possibility, too, so factor in all of these and you'll be off to a good start!
'What do we really want?'
Once you've figured out your budget, move to define the perfect house. It's about time you discussed together what kind of home you want to invest in. This is the perfect time to think about your dream house. Visualize it, discuss the room arrangement, what would it look like and where it would be located. Take this task seriously and you won't make a mistake. If you plan to have kids in the future, you should also do your research and learn more about the best school districts before you decide. If you would rather live in a quiet neighborhood than in an urban city area, search for houses in such neighborhoods first.
Proximity to where you work is extremely important for many people. Whereas, others are focused on the resale potential of a certain house. For example, a pool will inevitably add value to your home and increase its resale potential. It means that you'll have to hire pool building and landscaping companies if the house you want to buy doesn't already have one. All of these are just the tip of the iceberg. So, sit down, grab a pen and a piece of paper, and write down a list of your priorities. That's a huge step towards making a great final decision!
'How much effort are we willing to put in our new home?'
When it comes to homes that need to be renovated before the new owners move in, there are many vital things you should bear in mind. First of all, we know that such houses can be extremely tempting due to lower prices, but you know what? The idea of conducting DIY projects and adjusting everything according to your needs and preferences seems very cool. But, the truth is that this is much more than just being creative and having fun. Dealing with contractors who can get everything done on your behalf is real work that takes a lot of time and money. Therefore, don't forget to take that into consideration as well. The truth is that many people are thrilled to renovate older houses and completely transform them into modern homes that still have a spirit of the past times.
However, this isn't everyone's cup of tea, which is quite logical as that much work can be overwhelming and exhausting. No matter which group of future homeowners belong to, just make sure to think everything through. Do this before settling for any of the potential options. Just remember that renovating can be an amazing investment. If you're up for that much work, of course, and you won't go wrong whatever you decide in the end!
As you can see, there are many essential topics every couple should discuss before buying a new home. These three certainly are the most important ones you should never skip prior to purchasing. If this is one of your biggest priorities at the moment, take the most important step first. So, be sure to have all these conversations with your partner. That's the only key to success, without a shadow of a doubt before making a final decision!