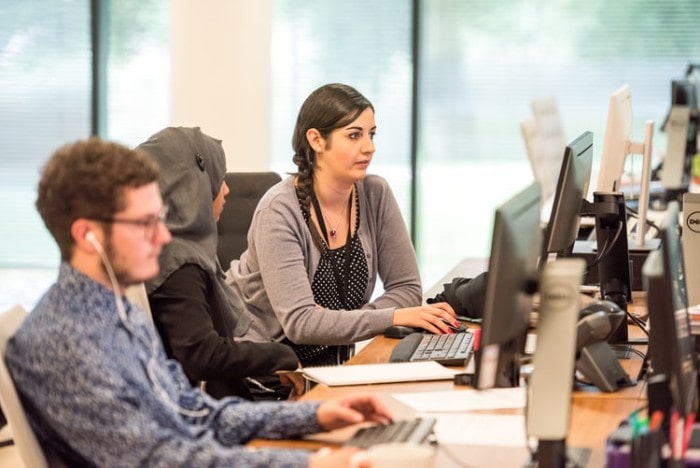 Customers will be loyal to businesses when they feel satisfied and are more likely to purchase products or services from the same companies again. However, building customer loyalty in today's digital age is challenging for any organization. In the past, proximity was more important than customer experience and price of the product or service because the shop owners were known to the customers on a personal level. With the evolution of digital technology, many companies have been transitioning offline to online platforms to increase their customer-base and productivity. As a result, there are exponentially more options for customers to opt for products and services.
Customers can research through search engines and purchase the right products at competitive prices. This is a wonderful opportunity for customers while a nightmare for businesses because customers won't hesitate to leave a company when they feel dissatisfied with the services offered. However, you can effectively build customer loyalty by following the below tips.
Improve Customer Service
In today's competitive digital space, customers have numerous options to research better alternatives to your products or services around the globe. They may shift to competitors anytime if businesses fail to offer better services to them at the right time. So, you should ensure that you provide an optimal experience for your customers to improve their satisfaction.
However, loyal customers won't be able afford to leave the companies that offer timely services at competitive prices. So, create a customer service strategy and determine what you want to achieve and how. Research your customers' needs and requirements to understand what they expect from your company and explain how you are going to help them. If your customer service isn't on par with your brand identity and values, you can never achieve your customer loyalty goals. Fortunately, CRM software helps you strategize your customer service in-compliance with your company's objectives and provides the optimal experience to your customers.
Improve Response Time
Customers expect a quick response to their queries regarding product features, functionalities, or other details. They want to be heard immediately from the CRM team. Businesses should improve their response time so that an irate customer doesn't get angrier by waiting for a reply. The CRM software automatically tracks queries from customers and assigns it to the respective sales executives. It provides all the information and tools they need to respond to the customers' questions and ensures quick responses. Plus, the software lets the sales manager's access real-time analytics of the sales data and helps them make valuable decisions.
Focus on Customers' Needs and Requirements
The famous saying says it all – "customers are always right." You should reach out to your new and existing customers to understand their needs, and accordingly provide customized solutions to add value in their journey to success. Customers tend to connect with companies through various channels, including social media platforms, emails, or live chat. So, you need to be available on all these platforms to make it easier for your customer to reach you. Most CRM software solutions provide live chat and chatbot options to let your customers reach you. You can also integrate the software with social media platforms to enhance your presence in digital channels.
Build Better Relations with Customers
You should maintain good relationships with your customers to enhance their overall experience. Maintain a positive body language while interacting with the customers, respond to their queries quickly, and reach customers frequently to get feedback on your services. Empower your customers with effective tools that enable them to contact your sales or support representatives. Ensure that your business has support executives or AI-based chatbots available to reach out to your customers quickly.
Conclusion
Every business strives to increase its sales to enhance productivity. Getting customers to purchase the products or services is not an easy task. In today's digital world, numerous companies offer their services online, making it easy for customers to buy from anywhere, anytime. Plus, customer service and loyalty play a key role in customers' decision to purchase products. However, you can improve the customer experience by offering better services and by implementing effective loyalty programs. Researchers say that loyal customers will be the company's unofficial salespeople and brand ambassadors by spreading the word out to others about how satisfied they are with your organization. Loyal customers also offer constructive feedback and help you improve your products and services.